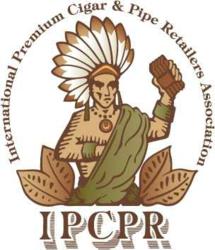 Editor's Note
For the sixth consecutive year, the Cigar Coop brand will be providing coverage of the International Premium Cigar and Pipe Retailers (IPCPR) Association Trade Show and Convention. For the past three years we have brought to you our multi-part preview series on what to expect from the show. This year we made some changes. We have opted to start the series later in June, and streamline it to five parts from seven. Streamlined does not mean less coverage. We are still committed to delivering more coverage than ever – and this will be done through our on-going product reports. Earlier this month, we announced that we would be eliminating the Five Boutiques to Watch segment. This was not an easy decision as this was one of the most popular posts of the year. Basically this feature had run its course and it was time to change things up.
Today we take a closer look at five "trends" that one can expect or not expect to see at the trade show. Actually as I started looking at this five trends, they really weren't what I expected to see on the surface.
1. Not the Year of the Dominant Wrapper
Each year there seems to be a wrapper that takes off and becomes the trend. In 2011, it was Connecticut Shade. In 2012, it was Ecuadorian Habano. One can make the argument that 2013 was good year for Ecuadorian Sumatra. Finally, while I originally thought 2014 would be the battle of Connecticut Shade and San Andres, it was the San Andres wrapper that was the clear winner.
This year there still are plenty of San Andres Mexican wrapper releases out there, but there is still plenty of Ecuadorian Habano, Connecticut Shade, Corojo, and Connecticut Broadleaf out there. I don't see any wrapper rising from the pack and becoming the trendy wrapper.
2.Vitolas: Not as Extreme as One Might think
In terms of the big ring gauges, the big ring gauge craze is not slowing down. Plenty of new releases are continuing to release lines with 60 ring gauge options, and it seems now the 70 ring gauge is becoming just as common. Even traditionalists such as Roberto P. Duran (Duran Cigars) and Victor Vitale (Legacy Brands) have even added 70 ring gauge options.
Beyond the 70 ring gauge and specifically the 80 ring gauge cigars, this is still pretty much a quiet market. Asylum Cigars, who introduced a 6 x 80 two years ago has recently added some new 8 x 80 options. Since last year, the only significant release to note, Casa Fernandez (one of the first to put out a 70 ring cigar with its JFR line) has released its JFR Lunatic line which includes an 8 x 80 Belicoso. Going into the trade show, there haven't been any other 80 ring gauges put on the radar, so I'm note expecting much more here in New Orleans.
On the other (thin ring gauge) extreme, while I disagreed with 2014 being "The Year of the Lancero", the market did see several lancero releases. In most of these cases they were produced as limited edition and / or limited production runs. This trend seems to be continuing for 2015. Lancero enthusiasts are some of the most passionate when it comes to this size, but they still represent a small segment of the market. By continuing to release lanceros in limited quantities, this seems to be a way to satisfy this segment of the market. I expect that trend to continue.
3.Increased Pricing
One can argue when the Casa Magna Colorado Robusto captured Cigar Aficionado's 2008 #1 Cigar of the Year, it opened the market to many value-priced cigars in the $6.00 to $8.00 range. While there still are plenty of options for cigars in this price range, it seems like many of the new releases are now inching closer to the $10.00 mark.
There are a few factors playing here. First there have been increased tobacco and labor costs that have led to various price increases. Secondly, the proposed Option 2 from the proposed FDA Regulations looming might be playing a factor here. In Option 2, there is the controversial $10.00 minimum for a cigar to be exempt from regulation. While I'm not sure it's the driving factor to these price increases, I'm sure it's on the minds of several manufacturers as they are bringing new products to market.  One other thing to note is that the higher prices could lead to higher profit margins. This could bring in increased revenue to companies that may need this should they have to be prepared to pay any potential FDA user fees for new products down the road.
Finally, I see many companies looking to tap into the market for more ultra-premium offerings. These also have higher profit margins and its attractive option for many companies.
4.The Limiteds
While certainly not a new trend, it seems like there are more limited edition cigars than ever. As we noted in our feature story "How Limited is that Limited Edition?", this is a loaded term – there are many types of limited editions. Some limited editions are driven by production drivers and others are driven by distribution factors.
Our recent conversation with Steve Saka threw a bit of a monkey wrench into some of the things I wrote in that article. When I asked Saka about the whole limited cigar craze, he made an interesting comment – namely every cigar is truly a limited cigar.  His rationale was simple – there is not an infinite amount of production that can be made on a cigar. Coming out of this discussion, one can infer that this makes it quite easy to say that something is a limited cigar. Yes vintages of tobaccos change, but when you look at limited edition cigars, how many of these releases are truly "one and done"? After all, wasn't Crowned Heads' Las Calaveras 2014 supposed to be a limited edition – and now its coming back under the name La Imperiosa as regular production.
While I do think there still are other factors that play into making something limited (i.e. how much tobacco one can acquire? how many skilled rollers are there to make a special size? how many markets can a company serve?), it still seems like making a limited edition is not a hard thing, and it becomes a good marketing tool.
The net – net:  I expect a lot of limited editions at the show. How limited of these releases will be is anyone's guess.
5.Pairings
The concept of pairing a cigar with a spirit or beverage is nothing new. For several years, Quesada's Oktoberfest line has been an annual release geared at making a cigar meant to pair with a malt beverage. Chinnock Cellars Cigars has been around for several years with its cigars meant to be paired with various wines.
Over the past year, this seems to be something we are seeing a lot more of.  Quesada added its Quesada Keg to pair with a dark beer.  Perdomo's Special Craft Series is a line of cigars also meant to pair with beer. C & C Cigars teamed up with Orleans International to launch Dram Cigars – cigars meant to be paired with whiskey.
Integrating the world of spirits also seems to be a popular trend. Asylum Cigars released the Asylum Dragon's Milk which involves aging rolled cigars in barrels that have been used to make Dragon's Milk beer (which in turn is made in bourbon barrels). Camacho recently released the Camacho American Barrel Aged where they take a Corojo leaf and age it in a bourbon barrel. Drew Estate has released its Pappy Van Winkle Barrel Fermented Cigar. Chinnock Cellars has its new XOXO cigar planned where the leaves are sprayed with cognac.
On a side note, it also seems many cigar companies are coming out with coffees to go with their cigars. We've seen releases from Fratello, Regius, LUJ, Ezra Zion Cigar Company, and RoMa Craft Tobac are among such examples.
I fully expect all of these pairing trends to continue and be a prominent theme at the show. My guess is we will see more to come a the trade show.
Other Parts to this Series:
Part 1: A Look at This Year's Trade Show and Convention
Part 3: Around the Show Floor, Part 1
Part 4: Predictions for the Five Hottest Cigars
Part 5: Around the Show Floor Part 2