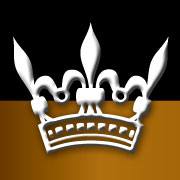 Cornelius and Anthony, a premium boutique cigar company based in Virginia have announced that cigar industry veterans Courtney Smith and Spencer Drake have joined the company.
Drake joins Cornelius & Anthony as its National Sales Director.  Drake is best known to serve in similar capacities at Cubancan Cigars and A.J. Fernandez Cigars.  In his new role, Drake will be responsible for developing regional and national accounts.  In a press release, Drake commented, "This is such an exciting opportunity. Cornelius & Anthony's potential is tremendous, and I am proud to be part of the team that launches it."
Smith becomes Cornelius & Anthony's new Director of Business Development.  Her role will be to develop the brand and its portfolio within the premium cigar market.  Smith spent the past five years as Vice President at La Palina Cigars and prior that worked for fifteen years a retail brick and mortar tobacconist in the Washington DC area.  In that same press release Smith said, " "I am so proud to be joining such a respected family and a company that prides itself on quality. I look forward to working with this team – keep your eyes open for what we have in store!"
"We are very excited to have Courtney and Spence join us as key contributors to our expanded premium cigar portfolio", added company founder Steven Bailey. "They share our passion for tobacco, and for bringing the highest quality products to adult consumers."
Based in Virginia, Cornelius & Anthony is the premium cigar arm of S & M Brands. S & M Brands makes an array of tobacco products from cigarettes, electronic smoking options, and premium hand-rolled cigars. Cornelius and Anthony launched last year with the Avant Garde. The company is planning on launching its Meredian brand at this year's trade show.