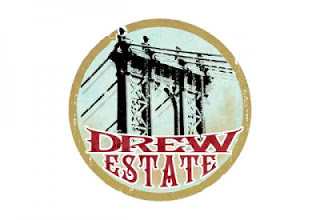 After two small batch releases, the Liga Privada Único Serie Ratzilla is coming back for another run. Today the company announced that that the highly sought after cigar is coming back for what has been described as its largest production run to date. The cigar will be made available to the company's Drew Diplomat (Preferred) Retailers. It is anticipated the Ratzilla will be showcased by Drew Estate at the 2015 IPCPR Trade Show opening on July 18th, 2015.
The Liga Privada Único Serie Ratzilla, produced at La Gran Fabrica Drew Estate in Esteli, Nicaragua, features a Connecticut River Valley Stalk Cut & Cured Sun Grown Habano Wrapper, a Plantation Grown Brazilian Mata Fina Binder, and Nicaraguan and Honduran Fillers.The original release was a 6 1/4 x 46 Corona Grande. While the cigar shares a similar blend to the Liga Privada Único Serie Dirty Rat, the blend for the Ratzilla was tweaked for the Corona Grande size.

The Liga Privada Único Serie Ratzilla is one of the most limited cigars in Drew Estate's Liga Privada Único Serie.The Ratzilla first surfaced in 2011 that was handed out to friends of the company. After 50 12 count bundles were released to Casa de Montecristo in Countryside, Illinois in 2012, the cigar was released in extremely limited quantities to select retailers across the country. Late in 2014, there was another limited small batch run released.
While the previous Ratzilla releases were packaged in bundles, this latest one will package the cigars in ten count boxes with the Único Serie branding. Pricing for the ten count box will be $154.50, and the first shipments are slated for August of 2015
From the Dominican Republic, Jonathan Drew stated, "There are many blends of diverse tobaccos that have been created throughout the years, which have never been sold nationally. Ratzilla, Velvet Rat, Piglets, Black Rat, Royale with Cheese, are just a few examples of hundreds that we have on file – to be used when the time is right, or to be left as relics of the past. The think tank energy at Drew Estate continues to evolve like killer bees around the hive.".
When asked about the new Ratzilla release, Drew Estate president Michael Cellucci stated that, "our fans clamor over Ratzillas, trading for them on various cigar forums and doing anything to get their hands on them. We're happy to be able to bring more Ratzillas to market and allow some of our fans that haven't tried Ratzillas in the past to experience them for the first time. This new release also gives long-time fans more accessibility to our historically hard to find cigars, which is something we are working hard to accomplish across the board."
The Ratzilla was the #5 Cigar Coop Cigar of the Year for 2012.
Photo Credit: Drew Estate Tobacco Company