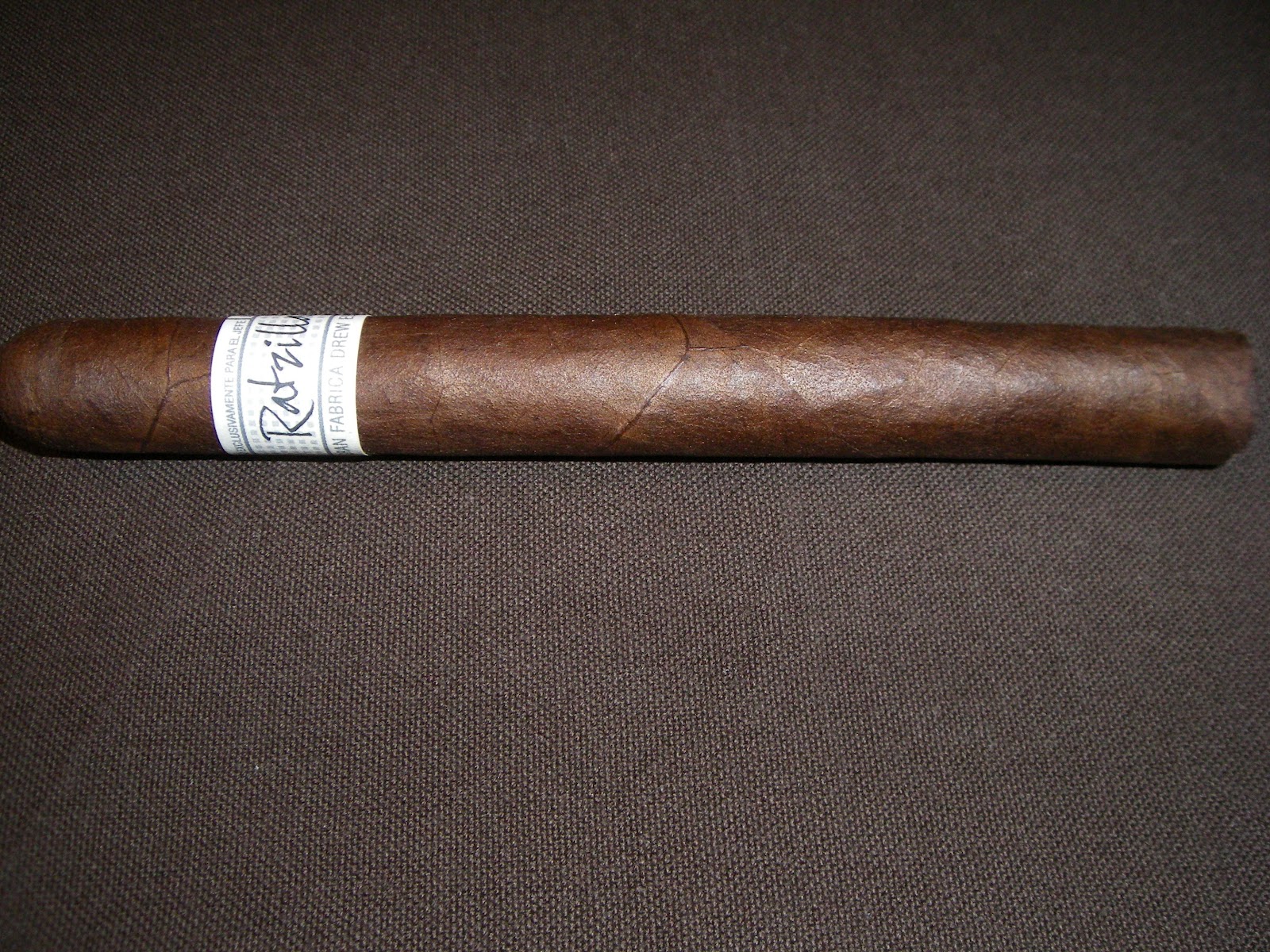 Drew Estate has announced that the Liga Privada Único Serie Ratzilla will be returning for a limited run for the holiday season.  The company has said it will be made available to those retailers who participate in the Drew Estate Drew Diplomat Program.
The Liga Privada Único Serie Ratzilla is one of the most limited cigars in Drew Estate's Liga Privada Único Serie.  The Ratzilla first surfaced in 2011 that was handed out to friends of the company.  After 50 12 count bundles were released to Casa de Montecristo in Countryside, Illinois in 2012, the cigar was released in extremely limited quantities to select retailers across the country.  Since that time, there has not been another release of the Ratzilla.

According to Rich Cutler, VP of Global Sales at Drew Estate, said that, "we placed the order with our Production Team at Drew Estate almost a year ago when we were preparing the Drew Diplomat Retailer Program. We're so glad they've become ready just in time for the holidays. We hope everyone has a wonderful holiday season and enjoys these cigars with family and friends."
The Liga Privada Único Serie Ratzilla, produced at La Gran Fabrica Drew Estate in Esteli, Nicaragua, features a Connecticut River Valley Stalk Cut & Cured Sun Grown Habano Wrapper, a Plantation Grown Brazilian Mata Fina Binder, and Nicaraguan and Honduran Fillers. The original release was a 6 1/4 x 46 Corona Grande. While the cigar shares a similar blend to the Liga Privada Único Serie Dirty Rat, the blend for the Ratzilla was tweaked for the Corona Grande size.
The Drew Diplomat program gives participating retailers priority allocations on new cigar releases, limited editions, and commemorative cigars and products.
Jonathan Drew, speaking from Hopkinsville, Kentucky, stated: "We are excited that the Ratzilla is the first Drew Diplomat Retailer Holiday Seasonal Release. The Liga Privada Único Serie Ratzilla is the next logical progression in the Dirty Rat legacy."
In 2012, the Liga Privada Único Serie Ratzilla finished as the Cigar Coop #5 Cigar of the Year.
A list of Drew Diplomat Retailers can be found here.