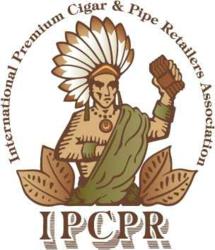 On July 17th, the International Premium Cigar and Pipe Retailers Association (IPCPR) official kicked off their Annual Convention and International Trade Show in New Orleans, Louisiana at the Ernest Morial Convention Center.  While the first day focused on educational seminars, it is the second day when the trade show kicks into high gear.  Prior to the trade show, the IPCPR held its members breakfast.  The breakfast was highlighted by the announcing the recipients of the IPCPR Step Up Awards and International Woman's Society Award. The IPCPR Officers for 2015-16 were announced as well as new members to the board of directors.  Once the trade show floor opened, it didn't take long for the subject of attendance to come up.
For the fourth consecutive year, IPCPR handed out its "Step Up" Awards to retailers who go "above and beyond" for the industry.  This year's recipients were Julie Neumann of Cigars & More in Libertyville, Illinois, and Veronica Fenner of Stag Tobacconist in Colorado Springs, Colorado.
The International Women's Cigar Society presented its Impact Award to Janny Garcia, of My Father Cigars.  The entire team at My Father Cigars was on hand to see her receive the award.
A new slate of officers was put in place for the next two years:
Craig Cass, President
Ken Neumann, 1st Vice President
John Anderson, 2nd Vice President
Greg Zimmerman, Treasurer
Scott Regina, Secretary
Curt Diebel, Ex-Officio
The 2015-2016 Board of Directors will consist of the following members.  Three new members were named to the Board of Directors
Veronica Fenne
Terry Gallagher
David Garafolo
Mike Howe (New)
Mame Kendall (New)
Todd Naifeh
Mike Peacock
Vartan Seferian (New)
Reagan Starner
Jim Young
The subject of attendance has been one of concern since a comprehensive smoking ban was put into the city of New Orleans.  While there have not been registration reports issued, the perception among many exhibitors and retailers we talked to was that traffic was significantly less.  On the other hand, we were told from several retailers that their sales numbers were up from last year as far as day one was concerned.  Much of the reason for this is there is a feeling that more "buyers" showed up at the show this year and there was less in the way of "tire kickers".