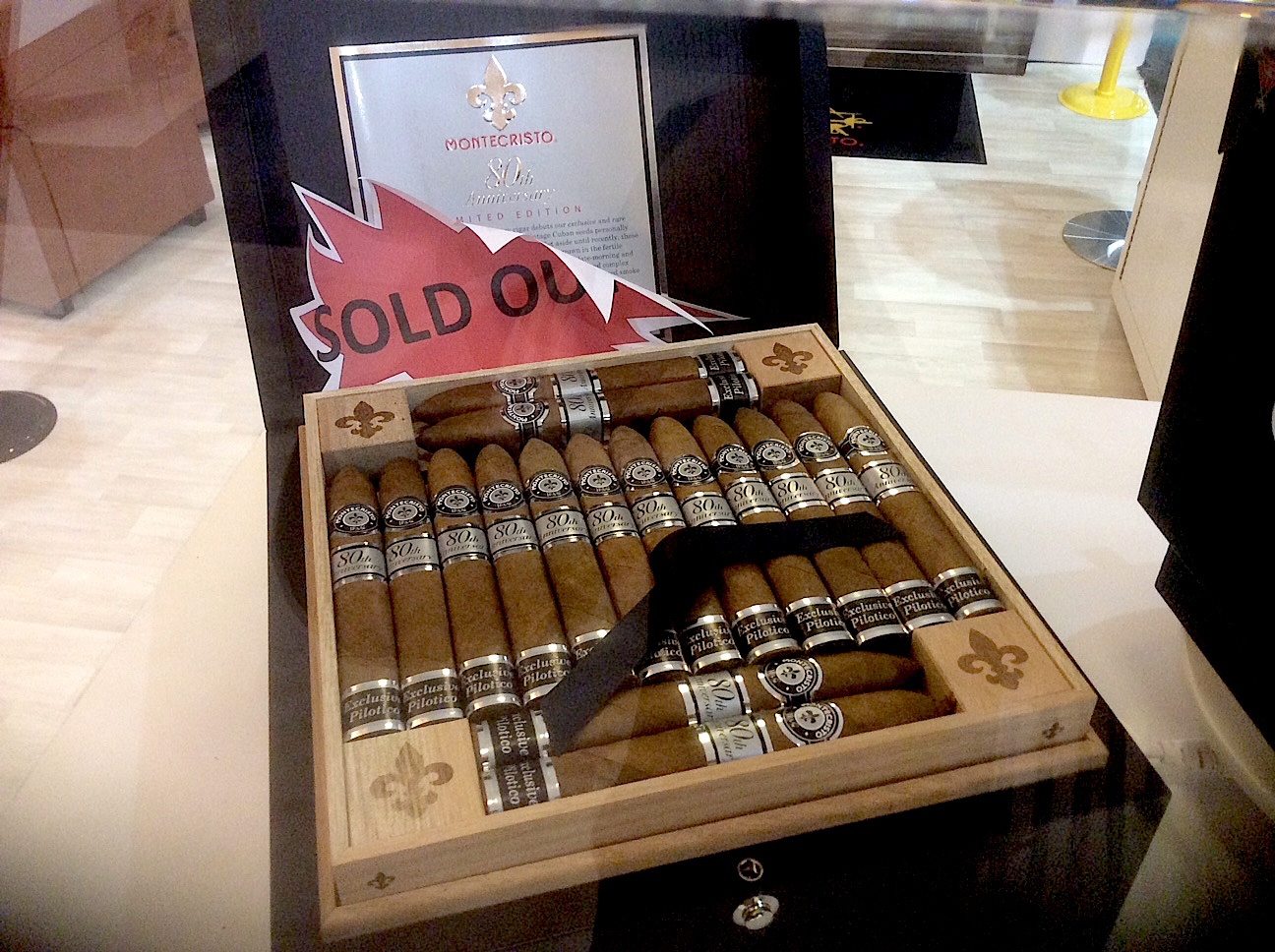 In 1935, Alonso Menendez and Jose Manuel Pepe Garcia started a brand in Cuba inspired by the Alexandre Dumas novel, The Count of Montecristo appropriately titled Montecristo. 2015 now marks 80 years since that iconic brand was created. On the eve of the 2015 IPCPR Trade Show, Altadis USA held a gala event at the Bourbon Vieux on Bourbon Street New Orleans to commemorate the occasion. With the Fleur-de-lis a symbol of both Montecristo and the city of New Orleans, the cards seemed to align perfectly for Altadis USA to celebrate the 80 year history of the brand. As such, a special cigar – appropriately called the Montecristo 80th Anniversary was unveiled at the event and then showcased at the trade show itself.
Following the Cuban revolution, Menendez and Garcia fled to the Canary Islands and then to Dominican Republic. While the brand still exists in Cuba, Menendez and Garcia would eventually re-establish the brand.  When the duo settled in the Dominican Republic, they met another Cuban refugee named Pepe Mendez with whom the started sourcing tobacco from.
When Mendez had fled Cuba, he took some seeds with him where they were set aside. Recently the Mendez family grew some tobacco in the Navarrese region of the Dominican Republic from those seeds. That tobacco is known as Dominican Pilotico. This tobacco is difficult to grow because it is very susceptible to mold resulting in lower yields, so it can be considered a rare tobacco. What makes the Montecristo 80th anniversary special is that it uses Dominican Pilotico in the filler of the blend.
Altadis' Grupo de Maestros, the team representing Altadis' most skilled cigar makers worked on the final blend. The cigar features an Ecuadorian Sumatra wrapper over a Dominican Olor 2010 binder, and  filler that consists of Nicaraguan Criollo '98, Nicaraguan Corojo '99 and the Dominican Pilotico tobacco.
The cigar itself comes one size – a box-pressed 6 x 54 square pressed based on the famed Montecristo No. 2 size. The cigar will feature two packaging options. The first features a hand-made dark-oak 12 count box.  There will be a total of 3,000 of these boxes produced.
The second packaging option will be an 80 count humidor. These will be much more limited with only 50 of the humidors being produced.
Plans for the Montecristo 80th Anniversary to make its way to retails in September.
At a glane, here is a look at the Montecriso 80th Anniversary
Blend Profile
Wrapper: Ecuadorian Sumatra
Binder: Dominican Olor
Filler: Nicaraguan Criollo '99, Nicaraguan Ciollo '99, and Dominican Pilotico.
Vitolas Available
The Montecristo 80th Anniversary comes in one size – a 6 x 54 square press belicoso.