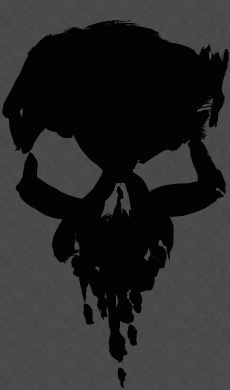 Famous Cigar Shop based in Easton, Pennsylvania will receive a new shop exclusive line from J. Fuego Cigar Company called VUDU. Plans are for the VUDU line to consist of five releases. Famous has announced the availability of the first two blends VUDU Sacrifice and VUDU Black – both blended by Master Blender Jesus Fuego.
VUDU Sacrifice is described as a medium strength, full-bodied cigar. It consists of a Corojo wrapper over a combination of Honduran and Nicaraguan tobaccos. VUDU Black is described as a full strength cigar. It consists of a Pennsylvania Sun Grown wrapper over Nicaraguan binder and filler.
Both VUDU Sacrifice and VUDU Black are offered in four sizes. Each are packaged in decorative humidification jar and packaged with a Boveda humidification. The jars hold 19 cigars and refundable bundles are available. Pricing of the two lines ranges from $2.69 to $3.63 per cigar
When asked about the VUDU Black, "What an innovative cigar!" exclaimed Famous Smoke Shop outreach specialist and cigar enthusiast Cory Grover in a press release. "I've smoked my fair share of cigars from premium to not so premium, and hands down this is among the list of premiums. I will smoke this cigar again and again. Being a fan of strong cigars, this gives me everything I look for. It's got a little spice, followed by a natural sweetness, and the rich ligero seems to be smoothed out by the oily and lush Pennsylvania Sun Grown wrapper. The wrapper is really what brings it all together. I truly feel that if it wasn't a Sun Grown wrapper, the balance may not have been there. But that just goes to show Jesus Fuego is a cigar guru."
"I've been waiting for the VUDU to come out for some time now, so this is like Christmas morning for me" said Cigar Advisor copywriter and Famous Smoke Shop cigar reviewer Jonathan Detore in the sam press release. "What Jesus Fuego does in the cigar industry is pure magic. I guess you can say it's a bit of VUDU magic. But all joking aside, this is a great cigar through and through. The subtle hints of sweetness swirling with some richer notes does nothing but captivate the taste buds. It holds your attention throughout the smoke, as the smoke and aroma completes the experience by hitting the vital sense of smell. Not only that, but the packaging is awesome. I've seen some cigar jars in the past, but this humidification jar with a Boveda Pack included is a work of art. I always knew we had a great design team, but the person who created the artwork for this is truly remarkable. What more do you need than a great cigar and some great collectable and reusable cigar art?"
Plans are for the remaining three blends in the VUDU line to be released in the upcoming months.
At a glance, here is a look at the VUDU Sacrifice and VUDU Black.
VUDU Sacrifice
Wrapper: Corojo
Binder / Filler: Honduran and Nicaraguan
Country of Origin: Honduras
No. 13 (Corona): 5 1/2 x 52
No. 3 (Robusto): 4 3/4 x 50
No. 7 (Toro): 5 3/4 x 50
No. 9 (Churchill): 6 3/4 x 50
VUDU Black
Wrapper: Pennsylvania Binder
Binder: Nicaraguan
Filler: Nicaraguan
Country of Origin: Honduras
No. 13 (Corona): 5 1/2 x 52
No. 3 (Robusto): 4 3/4 x 50
No. 7 (Toro): 5 3/4 x 50
No. 9 (Churchill): 6 3/4 x 50