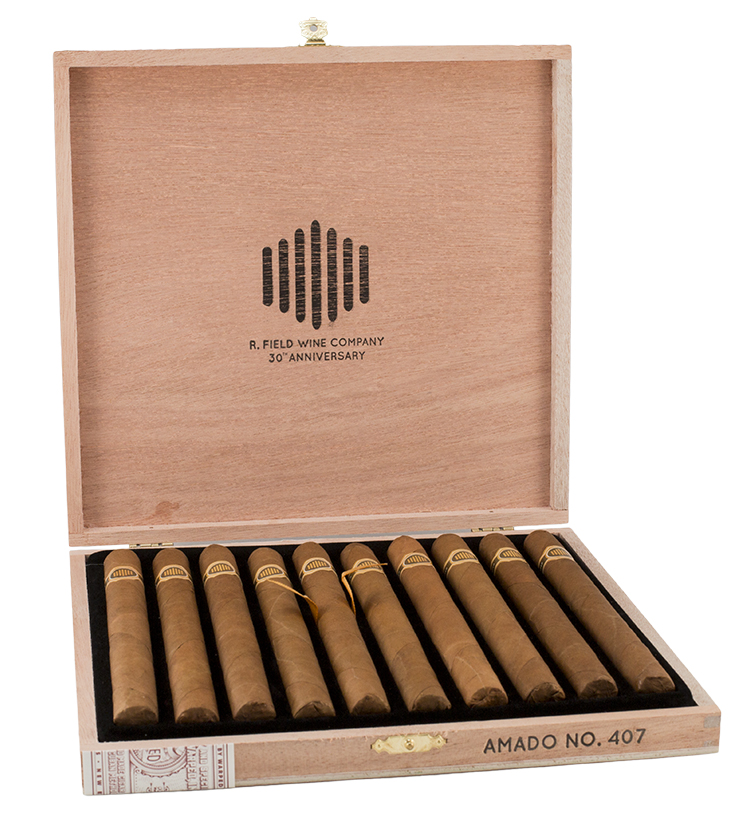 Back in June we reported that Warped Cigars would be releasing a limited production shop exclusive to commemorate the 30th anniversary of Hawaii retailer R. Field Wine Company. Today, the company announced the cigar will be a 7 x 40 vitola dubbed the La Colmena Amado No. 407. The cigar will be available at R. Field's anniversary event on September 4th.
According to Warped Cigars, the 7 x 40 vitola was selected by R. Field's Marvin Change from three potential options. There will be 200 ten count boxes available (for a total of 2,000 cigars). Each cigar will have a suggested retail price of $15.75.
Warped Cigars owner Kyle Gellis has confirmed that the La Colmena line will no longer be a part of shop exclusives going forward. Ellis has left open the possibility of doing an event only La Colemena in the future.
The September 4th event will also feature Warped Cigars' event only cigar Celestial. This event will debut the Celestial's new packaging. The Celestial was announced back in March. Warped Cigars has not disclosed much information around this cigar.