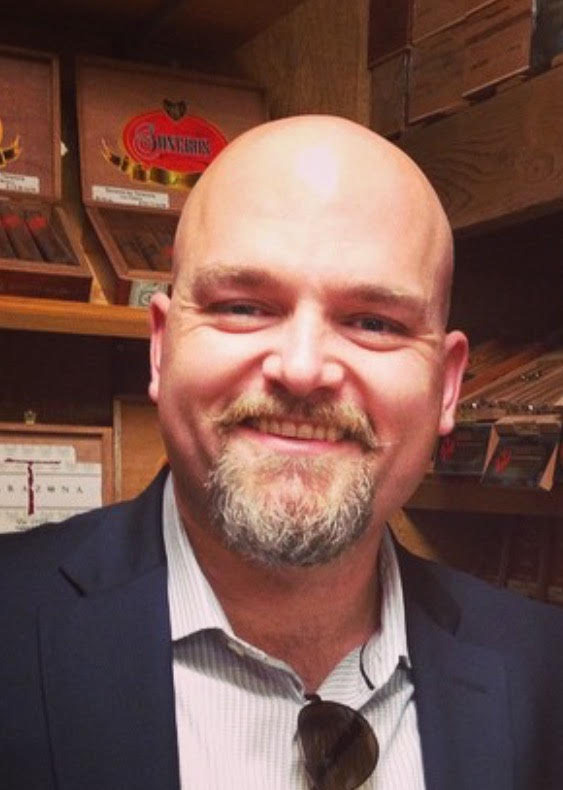 Cubanacan Cigars Eastern Sales Manager, Nate McIntyre can now add brand owner to his resume. Today McIntyre announced the launch of "Percy Ray Cigars".  The project is being described as an annual limited edition that will be produced at the Cubanacan Cigars Factory S.A. in Nicaragua. McIntyre will continue to serve in his current role at Eastern Sales Manager at Cubanacan.
The cigar is named for McIntyre's grandfather, Percy Ray McIntyre. The first release will come in a single size and a single blend. Production is slated for 800 boxes, available as a limited edition regional exclusive. According to McIntyre, he is still working on finalizing the blend.
On a post on his Facebook page, McIntyre described his grandfather and why he is paying tribute to him:
Percy Ray McIntyre is now 87 years old. His knuckles are black from decades of long, hard work. He would tell you himself that he has not a regret in the world. I've worked my butt off in this industry for a very long time, and that work ethic and my values are all fruits of my grandfathers example. He is the best man I've ever known, and I plan on making good cigars for good people in his honor. There is still much to be done, and I thank all of my dear friends and family I have met on the road. Without each of you, none of this would be possible.
McIntyre joined the Cubanacan team in 2014.  Prior to that he served as the National Sales Manager for House of Emilio.

During his time at House of Emilio, the portfolio expanded from a single boutique brand to a distribution arm handling nine companies.