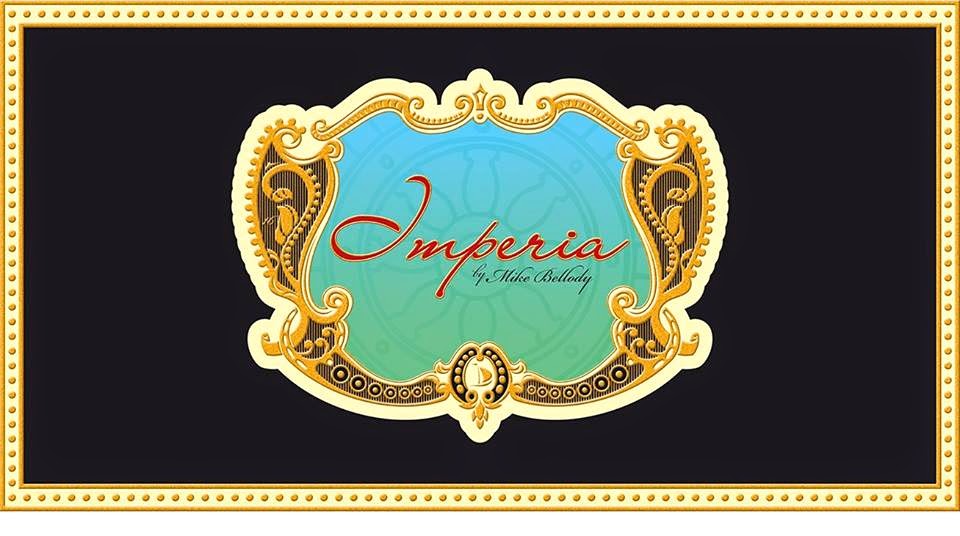 Last year, Mike Bellody's MLB Cigar Ventures released its first cigar called Imperia. If Bellody's name sounds familiar, he is a former partner with Tiant Cigar Group. With Imperia, Bellody started out with a regional release, but as he told us on Episode 152 of Stogie Geeks, he is now in the process of taking the line national – and looking ahead to the future in terms of new releases.
For Imperia, Bellody took inspiration from the city of Newport, Rhode Island – a place where he likes to spend his summers. While he couldn't use the name Newport for his cigar, he was able to take the name of Newport's "sister city" – Imperia (located in Italy).
Imperia was blended at the Quesada factory. The cigar features an HVA wrapper, a Dominican binder, and a combination of Dominican and Nicaraguan fillers.  The cigar has been launched in four sizes: Pita (5 1/2 x 44), Robusto (5 x 52), Toro (6 x 50), and Gordo (6 x 60).
Bellody also has a cigar in the blend he rolled for himself, a double perfecto called Fundador. Bellody has taken this cigar to some events and it generated some interest in the retail community, thus Bellody has made the decision to release this as a line extension.  The Imperia Fundador will come in ten count boxes and should make its debut in the upcoming months.
Bellody has also said there are plans for a second cigar out of Quesada, and potentially a third cigar out of another factory. While details were not disclosed on this, Bellody did say we could see these cigars in 2016.
Here is the full interview with did with Bellody on Stogie Geeks: