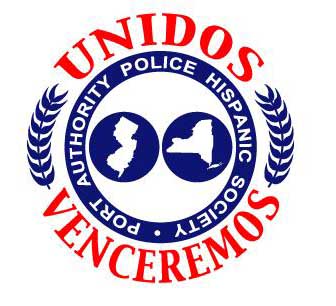 The 9th Annual Port Authority Police Society Cigar Night is scheduled on Friday October 30, 2015, The multi-vendor event is scheduled at the Graycliff Banquet Hall in Moonachie, New Jersey from 8PM to Midnight. The event will be followed by an afterparty at Cigar Emporium in Lynhurst, New Jersey sponsored by A.J Fernandez Cigars where master blender A.J. Fernandez will be in attedance.
In a press release announcing the event, Juan Cancel, organizer of and co-founder of Cubariqueno Cigar Company said "I can't recall seeing an event with so many cigar companies, coming together for such a noble cause. At our first event, nine years ago we had 75 guests. Today we have 350 supporters attending, with tickets selling-out within a couple of weeks."
The 2015 event will feature a a welcome cocktail hour, courtesy of La Hoja Cigars, four-course dinner, and live music. Event goers will receive over 20 cigars, courtesy of the 30 plus cigar sponsors. Guests will have the opportunity to dine, smoke, and mingle, with personalities of the cigar industry.
The proceeds from ticket sales will go to benefit PAPHSINC and their humanitarian endeavors locally and abroad. The overall goal is to change the lives of children, who suffer social and economic difficulties. Some of the work they do include: working closely with the Boys and Girls Club of America, with programs to prep young students for the SAT's. Funds are also used to sponsor inner city little leagues, field trips and, they also provide a yearly scholarship to a community college for a young adult in the field of criminal justice. From helping to build homes or paying a teacher's salary for an entire year in the Dominican Republic, the overriding goal of the PAPHSINC is to change a Child's future and aiding them to rise above the challenges they were born into.
The after party will follow, running from 12:30 AM to 3:30 AM and will include a rare appearance by A.J. Fernandez himself.
A list of cigar manufacturers and brands sponsoring the event include: Nat Sherman, Drew Estate, Rocky Patel, General Cigar, Viva Republica, Gurkha, Espinosa Cigars, Black Label Trading Company, Foundation Cigar Company, Dunbarton Tobacco & Trust, Flor De Gonzalez, Hermosa, Villiger, Ventura Cigars, Arandoza Cigars, MoyaRuiz, Caldwell, Primer Del Mundo, Epic, Boutique Blends, La Hoja, Que Vida, El Galan, Dominican Big Leaguer, Capa Dura, Sosa, Alec Bradley, Franklin Cigars, Puros De Santiago, Cubariqueno Cigar Company, Kuuts, Crowned Heads, Headlines, AJ Fernandez, Arturo Fuente, Dram, Roberto Duran, Enki, Tatuaje, Ortega, Cigar Dojo, Adelphia Cigars, La Flor Dominicana, D'Crossier, Asylum, Cubanacan, XIKAR La Sirena , Debonaire , La Barba Boutique Cigars, Padilla, CAO, CigarSnob Magazine.
For tickets and more information about The 9th Annual Port Authority Police Hispanic Society Cigar Night please visit: http://berkeleyhumidor.com/items/pahscigarnight