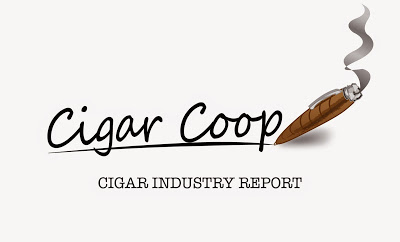 The Cigar Industry Report is a one stop place to catch up on the activity here at Cigar Coop and Stogie Geeks. It is a combination of our news reports, cigar reviews, and assessment updates we do throughout the week. We will also recap what happened on our Stogie Geeks show. Finally, each week we will look back at Cigar Coop history. Look for this report every Saturday morning at 8am Eastern time.

Cigar Industry Report: Volume 4, Number 47 (Edition 144 10/17/15)
This past Thursday, Cigar Coop published for the 1200th consecutive day!  Thank you to all of our readers, viewers, and listeners as well to as our sponsors and supporters for making this possible.
Feature of the Week: Imperial Tobacco Group Forms Tabacalera USA.
The big news came from Imperial Tobacco as it announced it was forming a new division called Tabacalera USA with a focus on its premium cigar operations in the U.S. market. Now being a part of this new division include Altadis USA and JR Cigar.
News and Previews 
Senate Bill S. 441: S. 441 is the Senate Bill to gain an exemption from the FDA on premium cigars.  This week, Senator John Bozeman [R-Arkansas] became a co-sponsor – bringing the. total sponsor count is now 18.
House Bill HR 662: H.R. 662 is House Bill to gain an exemption from the FDA on premium cigars.  This week, one new co-sponsor signed on – Rep Corrine Brown [R-Florida]. The total number of sponsor is now at 141.
House Bill 2058:  H.R. 2058 is the House Bill to change the effective date for cigars subject to FDA regulation from 2007 to 21 months following any proposed regulations are put into effect. This week, no new co-sponsors signed on.  The total number of sponsors remains at 27.
Assessments
Stogie Geeks
This past week welcomed Jose and Enrique Seijas of Matilde Cigars as our featured guests. We did a Debonaire Ideal on "The Rules of Pairings" and our course had our Stogies of the Week which included:
On this date October 17th…