Agile Cigar Reviews replace what we termed "Assessment Updates". The concept is the same, but the name is different. Agile Cigar Reviews use a lightweight, shorter format. These will never take the place of our comprehensive reviews. They are only used on blends we have previously assessed. This might be a blend we are re-scoring or providing a score for a first time. It might be a blend we are looking at in a different size. Today we look at the Debonaire First Degree. This is a cigar we previously did an assessment back in May, 2014.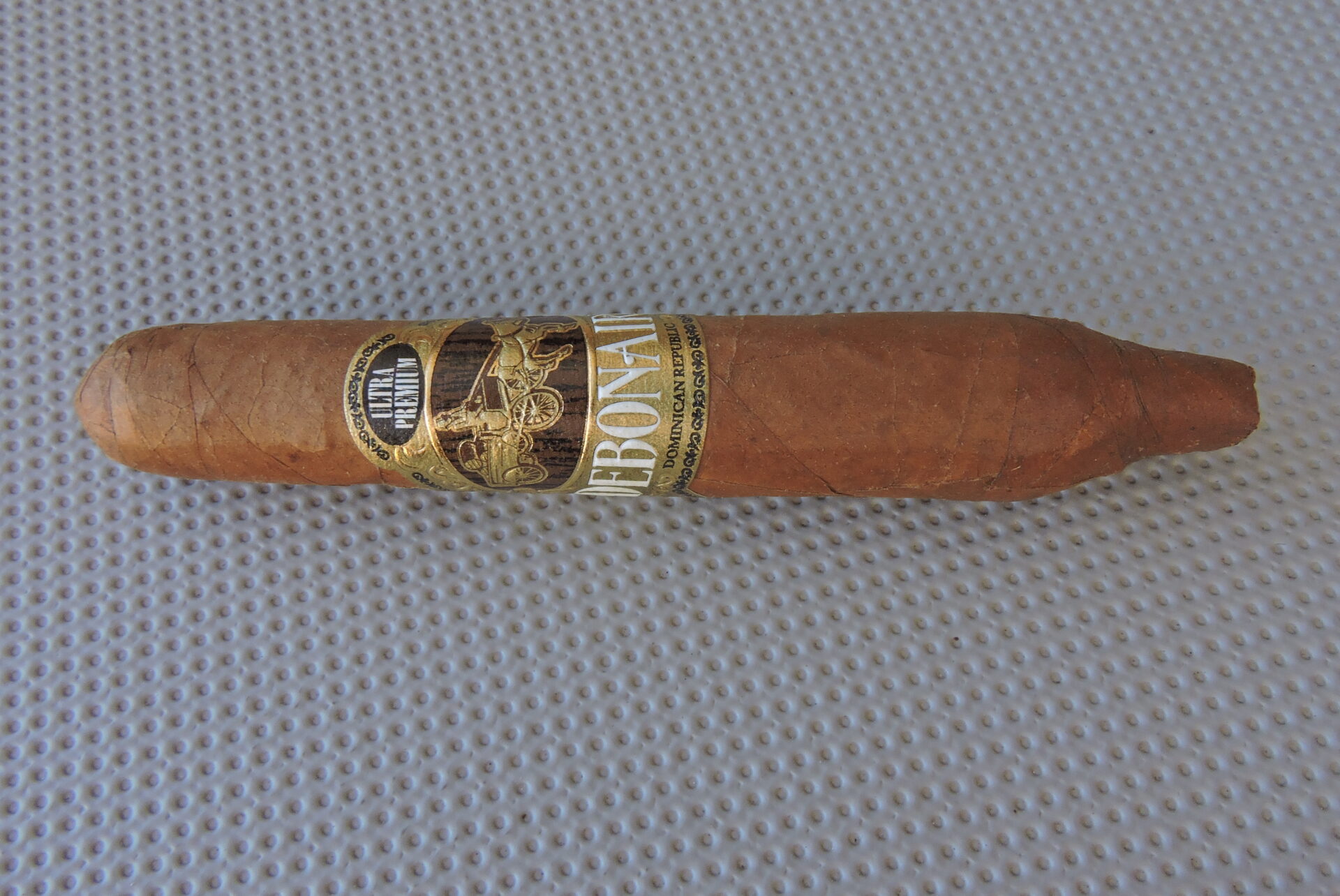 Wrapper: Nicaraguan Habano
Binder: Dominican
Filler: Dominican, Nicaraguan
Country of Origin: Dominican Republic (De Los Reyes)
First Degree: 4 x 44 (Petite Salomon)
The Debonaire First Degree is a line extension that was introduced in 2014 by Debonaire Cigars. The First Degree added a 4 x 44 petite salomon offering into the line. The idea behind the First Degree is it provides an avenue to introduce cigar enthusiasts to the Debonaire line. It also serves a purpose of providing cigar enthusiasts with an ultra premium cigar at an affordable price point as well as offer a cigar that can be smoked in a shorter period of time. The First Degree is available in both the Debonaire Habano and Maduro lines. Today we revisit the Habano offering of the First Degree.
The name "First Degree" is a masonic term meaning entry point and it is appropriate for what this cigar is about. After smoking the First Degree, a next logical step is to smoke the Debonaire Sagita (a petite lancero). Sagita means "arrow" and this leads the way to the other vitolas such as the Solomones, Toro, Robusto, and Belicoso. Like there best of the Debonaire (Habano) line, it consists of a Nicaraguan Habano wrapper, a Dominican binder, and a combination of Nicaraguan and Dominican tobaccos.
One thing we do know, the Debonaire First Degree smoked this time around as opposed to the one nearly 18 months ago is from the same production run. This is evident from a date stamp on the back of the band (in this case March 2014). Overall I found this cigar to deliver a similar, but not identical experience to what was reviewed last May. The First Degree delivers notes of natural tobacco, white pepper, natural tobacco, a "hard candy" sweetness, and a touch of the signature Debonaire "au jus" flavor.  The hard candy sweetness dominates early on, the natural tobacco takes over at the midway point. The last third sees the white pepper come into the forefront as the main note.
One noticeable difference from last year is that this cigar mellowed a bit in terms of strength and body. This cigar now performed as a medium strength, medium to full-bodied cigar. Consistent with the rest of the line, the First Degree is well-constructed and delivers an excellent burn and draw.
Overall, this cigar lives up to being the perfect entry point into the Debonaire line. I'd recommend to novice and experienced cigar enthusiasts. As for myself, this is a cigar I'd smoke again and it maintains its "Box Split" rating in my book.
Summary
Burn: Excellent
Draw: Excellent
Complexity: Medium
Strength: Medium
Body: Medium to Full
Finish: Good
Assessment: 3.5 – Box Split
Score: 90
References
Original Assessment: Debonaire First Degree
News: Debonaire Cigars Shows Off Debonaire First Degree
Price: ~$6.00
Source: Cigar Provided by Manufacturer
Stogie Geeks Podcast: Episode 95, Episode 97
Stogie Feed: Debonaire First Degree (Paul), Debonaire First Degree (Will)
(*) Debonaire Cigars is a sponsor of Cigar Coop / Stogie Geeks. .