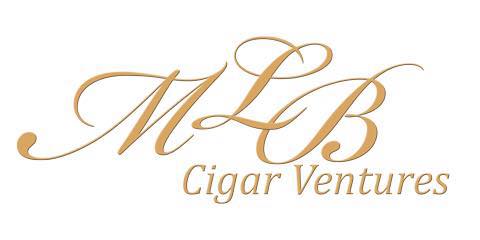 MLB Cigar Ventures, the company owned by Mike Bellody has a busy 2016 planned. The company will launch two new lines out of Quesada Cigars under the Imperia brand – Imperia Islero and Imperia Aventador. In addition, company will launch a fourth blend out of a different factory that is yet to be disclosed.
As Bellody described to Cigar Coop, Imperia Islero as "one of the strongest cigars to come out of Quesada". The name is appropriate because Islero was the name of a powerful fighting bull owned by the Miura Cattle Ranch in Seville Spain. The bull was famous for killing the Spanish matador Manolete.
The blend that supports this strong profile features an Ecuadorian Habano 2000 wrapper, a Dominican Criollo 98 binder, and a filler consisting of Pennsylvania and Dominican Criollo '98 tobacco.
Bellody also informed Cigar Coop that the vitolas that are to be released are currently being finalized, although he is leaning toward the same sizes with the same box counts that are on the current Imperia line.  Currently Imperia is offered in Pita (Corona), Robusto, Toro, Gordo, and the Fundador (Perfecto) size. Imperial Islero is targeted for an April, 2016 release.
When Bellody was a guest on Episode 152 of Stogie Geeks, he discussed that he was working on another project with Quesada Cigars that would become his second line, which we now know to be the Islero. Originally Bellody wanted to use an Ecuadorian Arapiraca wrapper for that cigar.  During the development of Islero, Bellody and the Quesada teaming worked with the Arapiraca wrapper and were aiming for a strong cigar that was full in body. However based on what they were working with, they had something that was more in the medium plus range. On a recent trip to the Dominican Republic, Bellody was presented a different blend by Manuel and Hostos Quesada that featured an Ecuadorian Habano 2000 wrapper. They realized that they had something special – and something that would meet Bellody's goal of a strong / full-bodied cigar. At that point, it was decided that the Habano 2000 blend fit the goal for what would become the Imperia Islero.
At the same time, they had gotten to a point where they were quite satisfied with the medium plus Arapiraca blend. Bellody made the decision to use Arapiraca blend for his third blend which will be called Imperia Aventador. This release is targeted to be launched around the 2016 IPCPR Trade Show in July. Aventador is also named for a bull who competed in the 1990s. Incidentally, both Islero and Aventador are automobile names by Lamborghini.
As for the fourth blend, Bellody isn't disclosing details about the components, factory, or the name. Bellody did state it will be a different brand than Imperia. It is also being targeted for a July release.