Agile Cigar Reviews replace what we termed "Assessment Updates". The concept is the same, but the name is different. Agile Cigar Reviews use a lightweight, shorter format. These will never take the place of our comprehensive reviews. They are only used on blends we have previously assessed. This might be a blend we are re-scoring or providing a score for a first time. It might be a blend we are looking at in a different size. Today we look at the Eiroa CBT Maduro Robusto from CLE Cigar Company. This is a cigar we previously did an assessment back in August, 2014.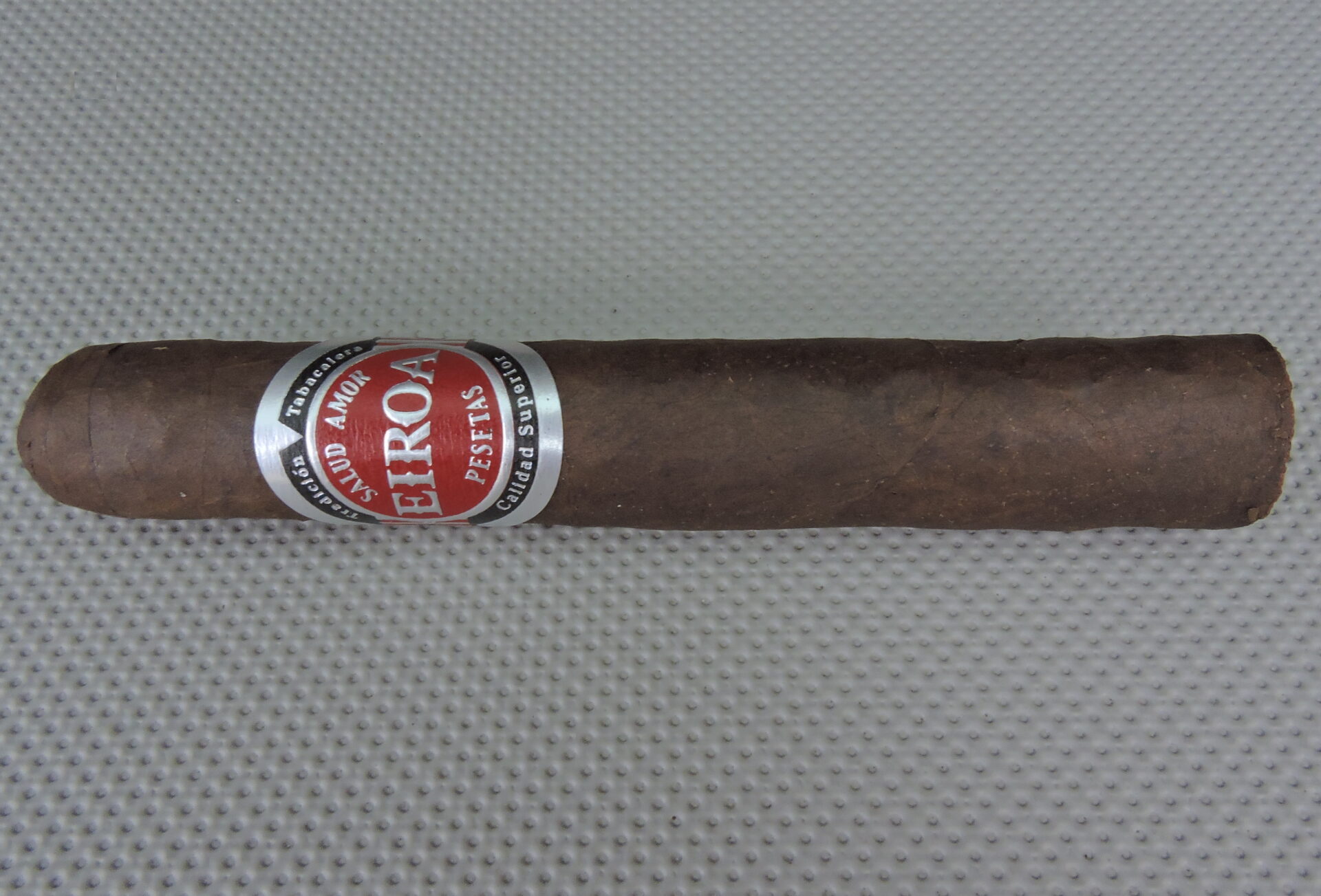 Wrapper: Maduro
Binder: Maduro
Filler: Maduro
Country of Origin: Honduras (El Aladino)
Robusto: 5 x 50
In 2014, CLE Cigar Company released the Eiroa CBT Maduro. This is the second cigar under CLE's Eiroa line -a line that pays homage to company founder Christian Eiroa's family. The CBT Maduro is an all maduro cigar and this plays into the name of the cigar. CBT stands for Capa, Banda, and Tripa – which translates to wrapper, binder, and maduro. In the case of the CBT Maduro, all three of these tobacco components are maduro. This isn't the first time Christian Eiroa has done an all maduro cigar as he created the Camacho Triple Maduro back in his Camacho line. Today we take a closer look at the Eiroa CBT in the 5 x 50 Robusto. This cigar has been resting in the Cigar Coop humidor for about 14 months.
The EIROA CBT Robusto delivers notes of mocha, earth and pepper. The mocha is going to be more dominant in the first half, while the earth notes are more prominent in the second half. For whatever reason, the pepper notes this time around were more of a black pepper profile as opposed to the white pepper profile I got when I first smoked it. The biggest change I noticed is that this is going to be a much richer profile. It works in favor of the Eiroa CBT Maduro and makes this a better smoke. Like the first time, the Eiroa CBT Maduro is a medium to full strength with full-bodied flavors.
Very simply, if you liked the Eiroa CBT when it first came out, you are going to love it with some age on the humidor. The richness this cigar develops makes this an excellent cigar – and one that is now box worthy.
Summary
Burn: Excellent
Draw: Excellent
Complexity: Medium
Strength: Medium to Full
Body: Full
Finish: Excellent
Assessment: 4.0-Box Worthy
Score: 92
References
Original Assessment: EIROA CBT Maduro by CLE Cigars
News: EIROA CBT Maduro
Price: $10.20
Source: Sample Provided by Manufacturer (*)
Stogie Geeks Podcast: Episode 106
Stogie Feed: EIROA CBT Maduro by CLE Cigars