Agile Cigar Reviews replace what we termed "Assessment Updates". The concept is the same, but the name is different. Agile Cigar Reviews use a lightweight, shorter format. These will never take the place of our comprehensive reviews. They are only used on blends we have previously assessed. This might be a blend we are re-scoring or providing a score for a first time. It might be a blend we are looking at in a different size. Today we look at the Fratello Bianco III. This is a cigar we previously did an assessment in the Fratello Bianco I size back in June, 2015.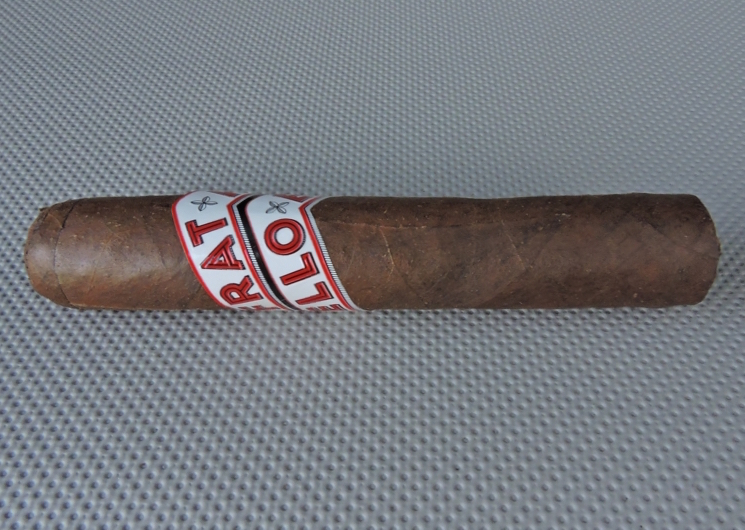 Wrapper: San Andres Negro (Mexico)
Binder: Dominican
Filler: Nicaraguan, Peruvian, and Pennsylvania (U.S.) Broadleaf
Country of Origin: Nicaragua
III: 5 x 56
The Fratello Bianco is the second line to be introduced into Omar de Frias' Fratello Cigars' portfolio.  This all-new line becomes Fratello Cigars' first maduro blend. The line was soft-launched prior to the 2015 IPCPR Trade Show before having a full launch at the trade show itself. Last year we took a look at the lonsdale-sized, Fratello Bianco I – a cigar that finished as our Cigar Coop #20 Cigar of the Year. Today we look at its Robusto Grande sibling, the 5 x 56 Fratello Bianco III.
The Fratello Bianco blend features a multi-national blend from five countries. It is highlighted by a San Andres Negro wrapper from Mexico. The blend incorporates a Dominican binder and a filler of Pennsylvania Broadleaf, Nicaraguan, and Peruvian tobacco.
The Fratello Bianco III delivers a flavor profile of mocha, earth, cedar, and black pepper. I found the spice component of cedar and black pepper to be more prominent on the Fratello III as compared to the Fratello I. Even the retro-hale had a sharper black pepper spice than the Fratello I. The spice seemed to be more of a separate component as opposed to how it fused with the mocha notes on the Fratello I. The last third of the Fratello III definitely had a nice kick of cedar and pepper.
The flavors start out medium-bodied, but do progress to medium to full-bodied in the second half. This is countered by medium strength throughout the smoking experience.
The spicier profile of this cigar should not be considered a negative. Instead, it results in a bolder Fratello Bianco experience. The mocha component provided a nice mix of coffee and chocolate and kept this cigar interesting. Overall, this is a cigar I'd recommend to a more  seasoned cigar enthusiast, but I wouldn't discourage a novice looking for something bolder to try this. It's a cigar that's definitely worthy of a box split in my book.
Summary
Burn: Excellent
Draw: Excellent
Complexity: Medium
Strength: Medium
Body: Medium (1st Half), Medium to Full (Second Half)
Finish: Excellent
Assessment: 3.5-Box Split
Score: 91
References
Original Assessment: Fratello Bianco I
News: Fratello Bianco Announced, Fratello Bianco to Soft Launch to Eight Retailers
Price: $9.00
Source: Purchased
Stogie Geeks Podcast: Episode 168, Episode 176
Stogie Feed: Fratello Bianco III