Agile Cigar Reviews replace what we termed "Assessment Updates". The concept is the same, but the name is different. Agile Cigar Reviews use a lightweight, shorter format. These will never take the place of our comprehensive reviews. They are only used on blends we have previously assessed. This might be a blend we are re-scoring or providing a score for a first time. It might be a blend we are looking at in a different size. Today we look at the Avo XO Intermezzo. We have assessed the Avo XO before, but in different sizes, most recently in the Legato size back in October, 2015.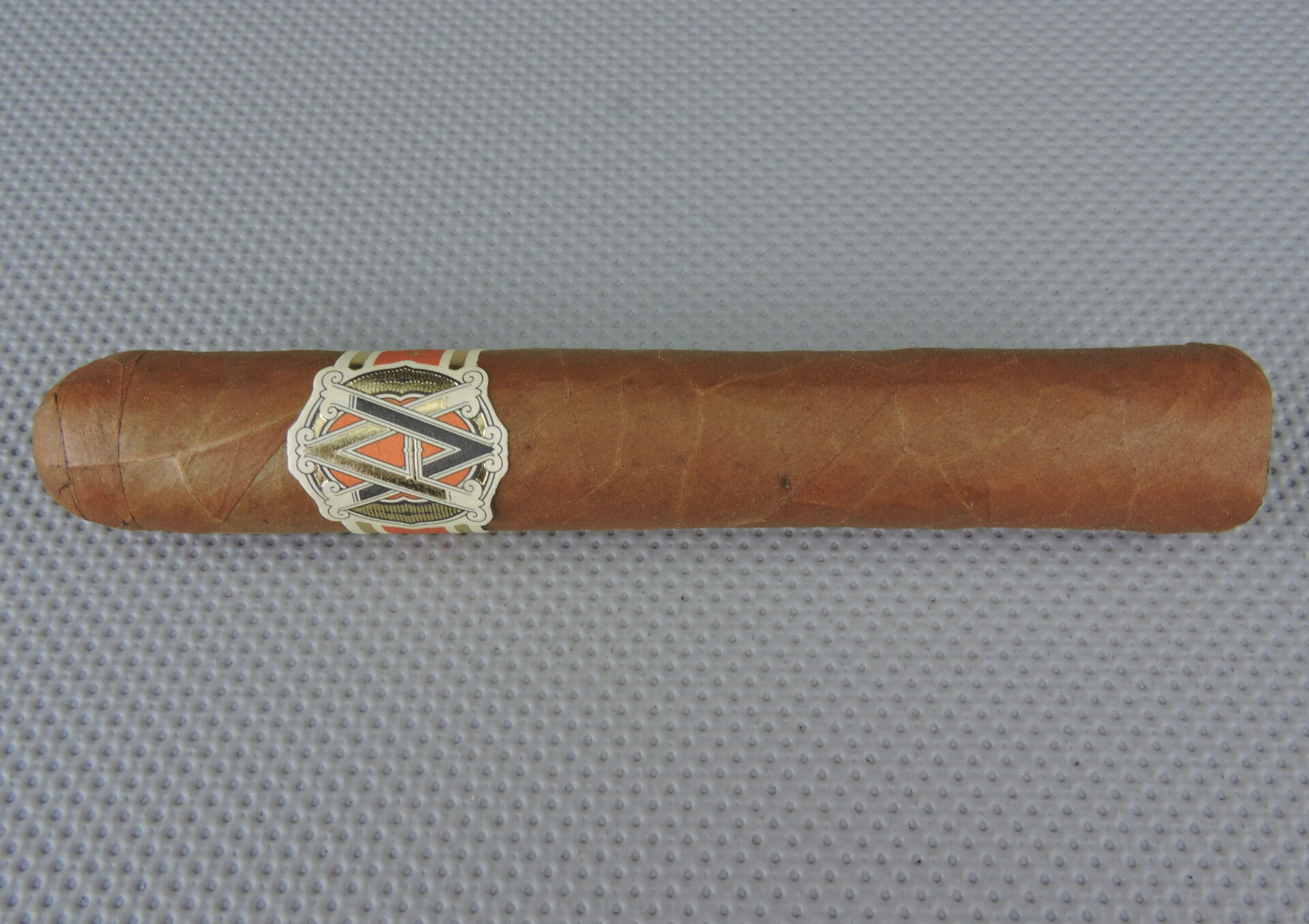 Wrapper: Ecuadorian grown Connecticut Seed
Binder: Dominican
Filler: Dominican
Country of Origin: Dominican Republic
Intermezzo: 5 x 50
Last year, Davidoff announced it was revamping its Avo brand of cigars. As a part of this revamping, four regular production lines were carried over into the revamped line (and a fifth line, Avo Syncro Nicaragua was also added). While the blends remained the same, the packaging and banding was changed to have a more contemporary look. One of those revamped lines is  the Avo XO.  We had previously looked at this cigar in the Presto (a 3 3/4 x 43 petite corona format which was one of the eliminated frontmarks) and the Legato (a 6 x 54 Toro format). Today we look at the Avo XO in the Intermezzo (5 x 50 Toro) format.
The Avo XO is a milder offering. It consists of an Ecuadorian Connecticut wrapper (slightly darker than the light brown wrappers many are used to) over Dominican binder and filler. According to Davidoff, the tobaccos in this blend have been aged for at least six years. The Intermezzo vitola is actually offered in two frontmarks – a tubo and non-tubo offering (both measuring 5 x 50). For this particular assessment, we look at the non-tubo Intermezzo.
The Avo XO Intermezzo delivers notes of wood, cream, and black pepper. Complementing these flavors are subtle notes of grass and nut.I found the profile of the Avo XO Intermezzo to be slightly bolder than the Avo XO Legato. The Intermezzo starts out mild to medium-bodied before crossing over to the low end of medium-bodied in the second half. The strength level of the Intermezzo was mild to medium from start to finish.
I have always enjoyed the Avo XO line. I do miss the Presto offering, but the recently added Legato offering really stood out. The Avo XO Intermezzo is a fine cigar. I found it wasn't quite as smooth as the Legato, but nonetheless still enjoyable. It is certainly worthy of a fiver in my book.
Summary
Burn: Excellent
Draw: Excellent
Complexity: Medium
Strength: Mild to Medium
Body: Mild to Medium (1st Half), Medium (2nd Half)
Finish: Good
Assessment: 3.0-The Fiver
Score: 89
References
Original Assessment: Avo XO Presto
News: Avo Redesign Announced; Avo Signature and Avo Maduro Lines to be Discontinued
Price: $10.00
Source: Purchased
Stogie Geeks Podcast: Episode 180
Stogie Feed: Avo XO Intermezzo