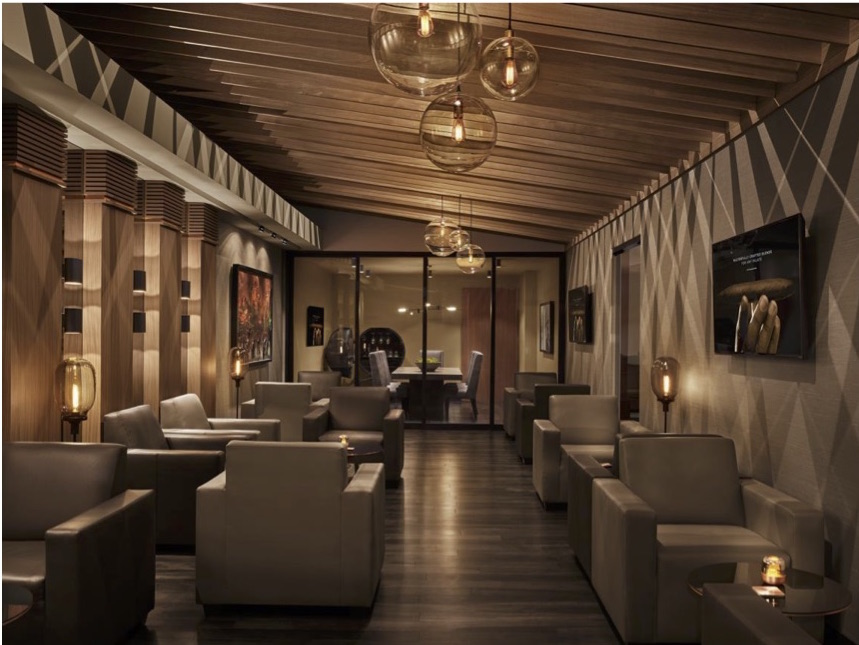 Davidoff's next branded lounge is coming to the Phoenix metropolitan area in Arizona. Today it was announced that Ambassador Fine Cigars, located in Phoenix will open a Davidoff lounge on Thursday May 20th.
The lounge will be 2,000 feet in space and be adorned and feature a backlit 12 foot slanted ceiling and a special commissioned art piece by New York City artists URNY. URNY has worked on art for Davidoff in the past with the Zino brand and on the Davidoff Ridgewood, NJ lounge.
Jim Young, President of Davidoff of Geneva USA, comments: "We are delighted to announce the opening of the new Davidoff Lounge at Ambassador Fine Cigars in Phoenix, AZ. We are particularly excited to do this in partnership with Vartan Seferian who has been an outstanding Davidoff partner. Vartan embodies our standard of excellence building upon the legacy of Zino Davidoff."
Regarding the opening, owner Vartan Seferian commented, "Our partnership with Davidoff has resulted in a truly unique environment. I'm thrilled to provide my customers with a new opportunity to experience a lifestyle of time beautifully filled."
Ambassador Fine Cigars has also been the recipient of a Davidoff Golden Band award twice. In 2012, the company won the Davidoff Growth Award for a single location. This was followed up in 2013 by winning the Davidoff Performance Award.
Photo Credit: Davidoff of Geneva