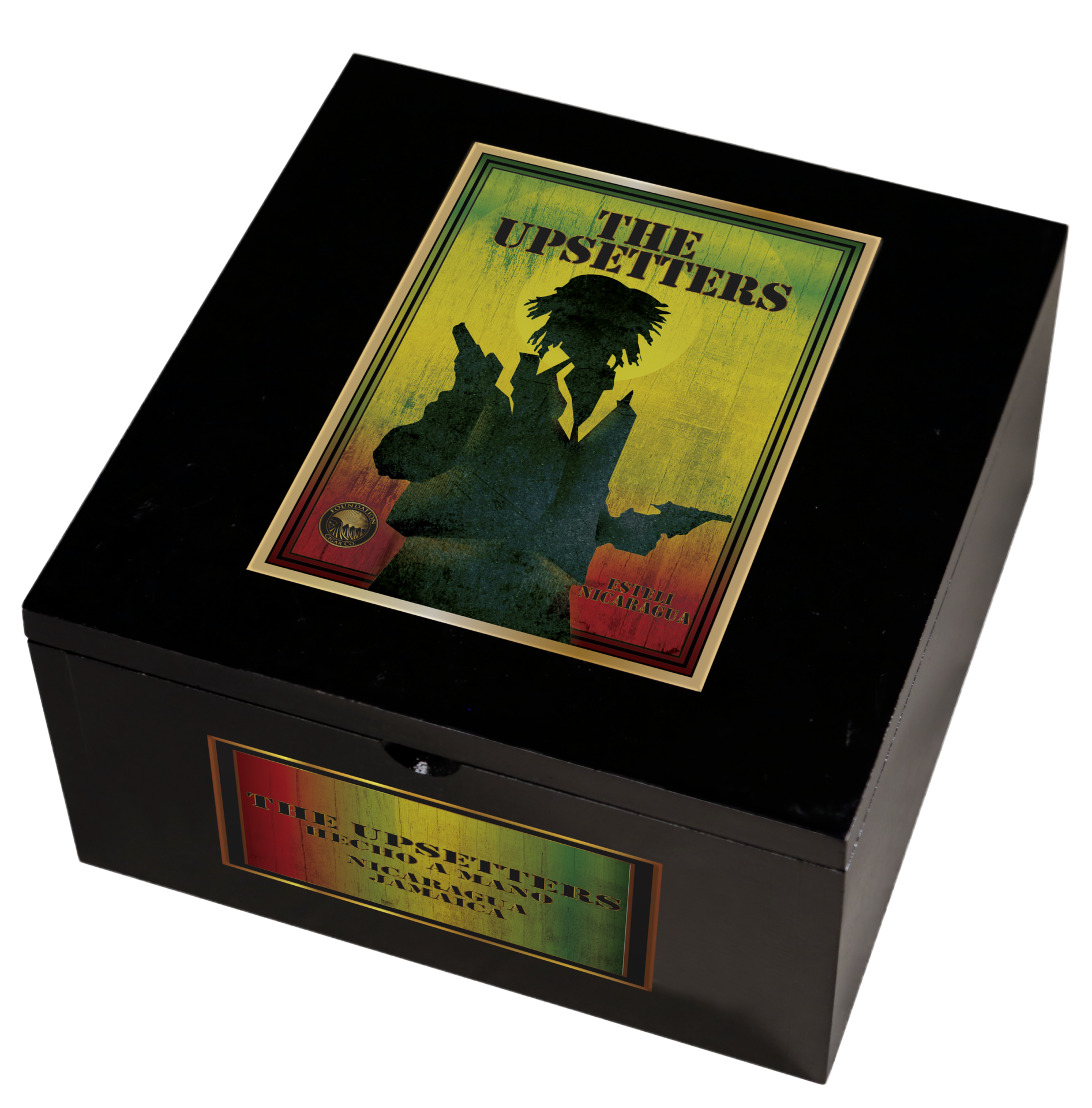 Foundation Cigar Company has announced its second line known as "The Upsetters". While Foundation's first brand, El Güegüense was a Nicaraguan puro that paid homage to the culture of Nicaragua, The Upsetters goes in a different direction. For this new brand, Melillo delivers a blend that showcases Jamaican tobacco in the blend and has three different wrapper options. While the blend has been released to select retailers, the company is planning a full launch at the 2016 IPCPR Trade Show.
"Most people don't know this, but Jamaica has a long history of growing tobacco that rivals Cuba," commented Foundation Cigar Company owner and blender Nicholas Melillo in a press release.
The genesis of this project goes to Melillo's admiration of both Jamaican tobacco and Jamaican culture, "I first smoked a Macanudo Hyde Park in 1996 made in Kingston Jamaica," said Melillo. "Apart from the old Broadleaf brands from Connecticut, it's what got me into cigars. Since then, the industry has faded away due to many issues. But that is all changing with THE UPSETTERS. I want to put Jamaica back on the map for premium tobacco."
The project started back in February 2015 when Melillo traveled to Jamaica for the celebration of Bob Marley's 70th birthday. As a part of that trip, Melillo began explore the island for both tobacco and for cigars being blended. He ended up connecting with one of the oldest cigar tobacco growers on the island, growing "cow tongue", a tobacco cultivated and blended in those hills tracing back to the indigenous people who occupied the island.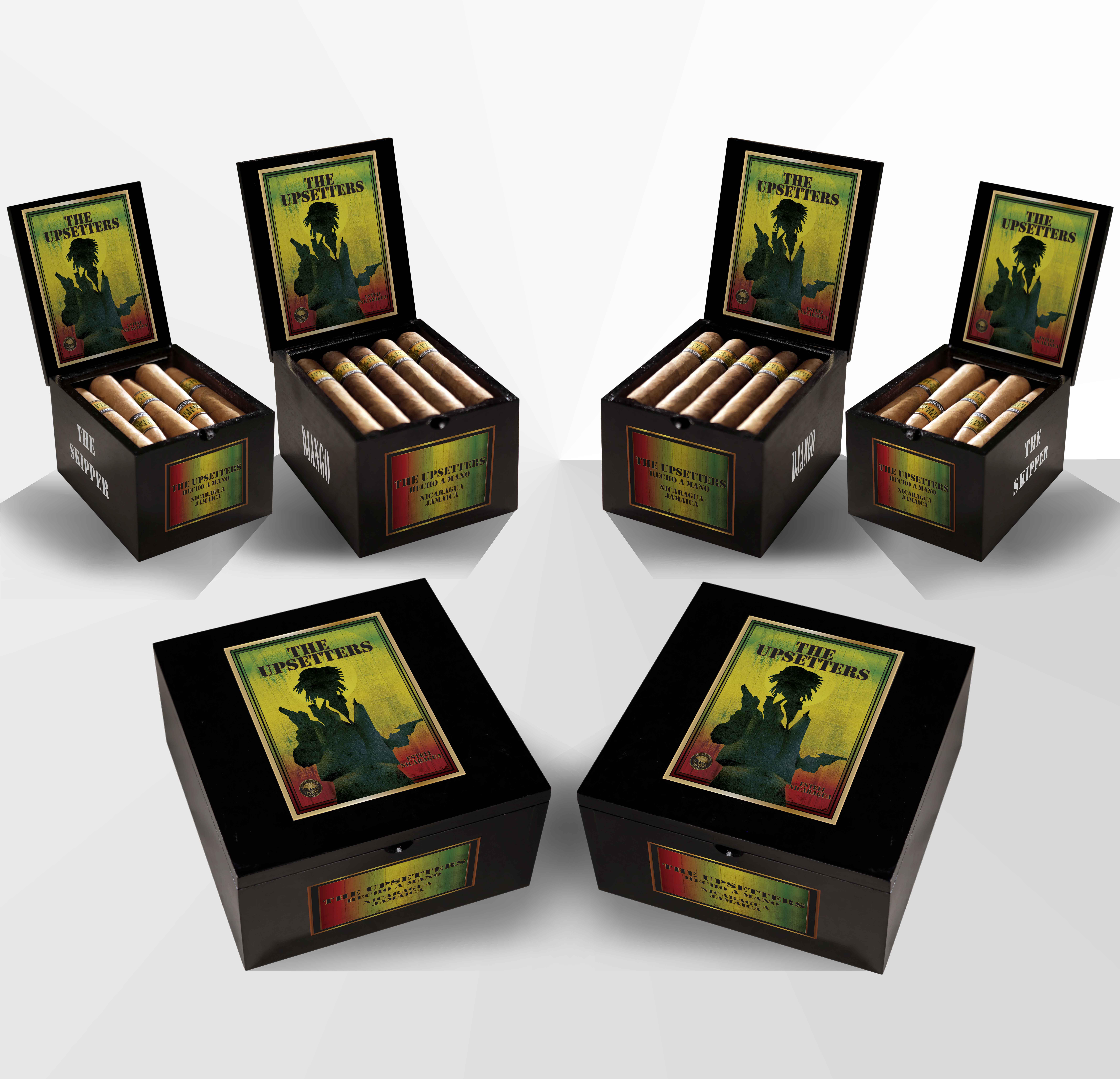 In terms of The Upsetters line, it will be available in eight frontmarks. There will be a combination of wrapper offerings across the line: Five sizes will feature a claro wrapper, two will use a maduro wrapper, and one size will feature a candela.  Each of the eight blends will incorporate a combination of Jamaican tobacco as well as tobaccos from el Calle de Esteli, a region in northern Nicaragua. The company draws a connection between Nicaragua and Jamaica in that both countries are geographically linked through an underwater shelf in the Caribbean known as the Nicaraguan Rise.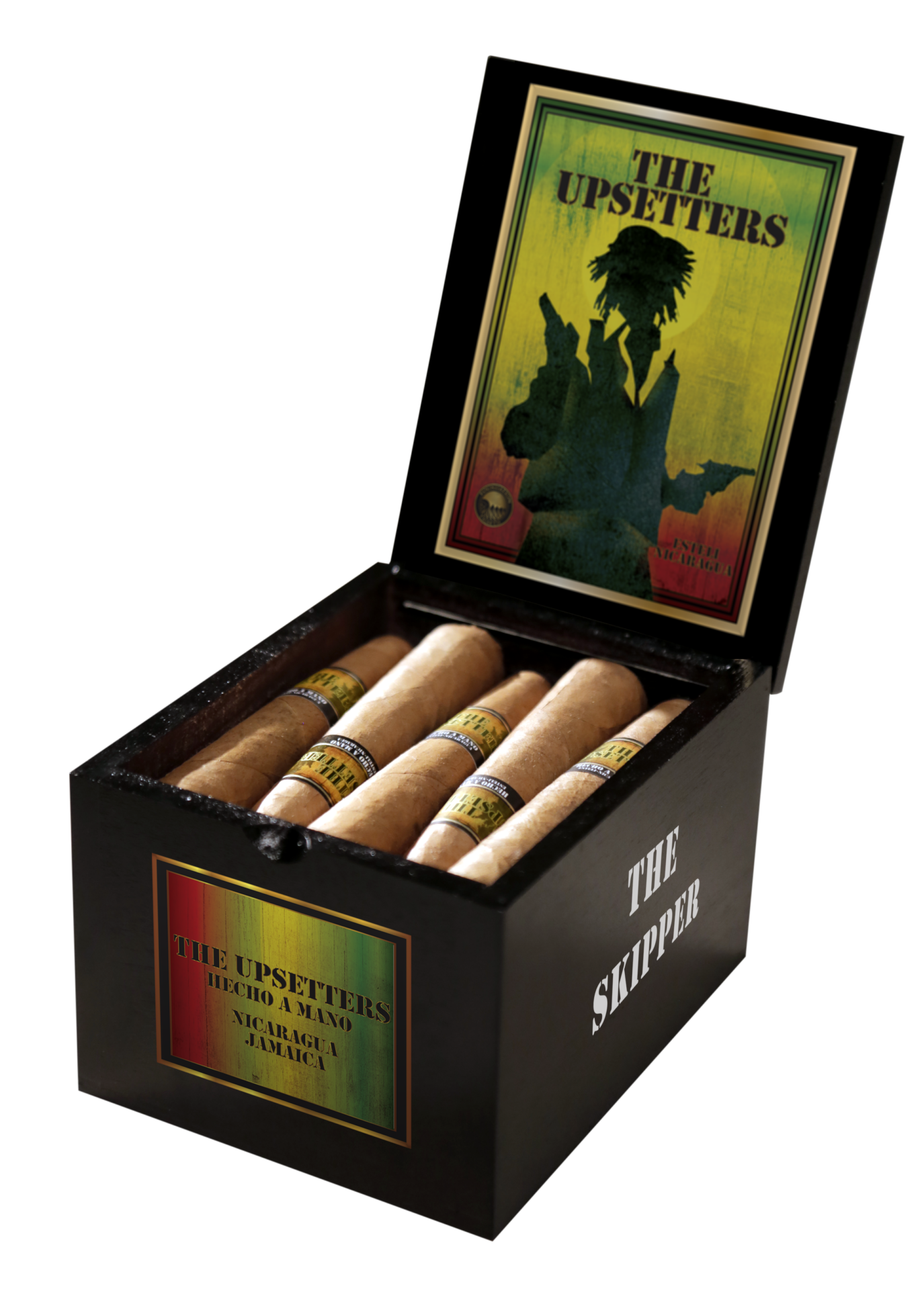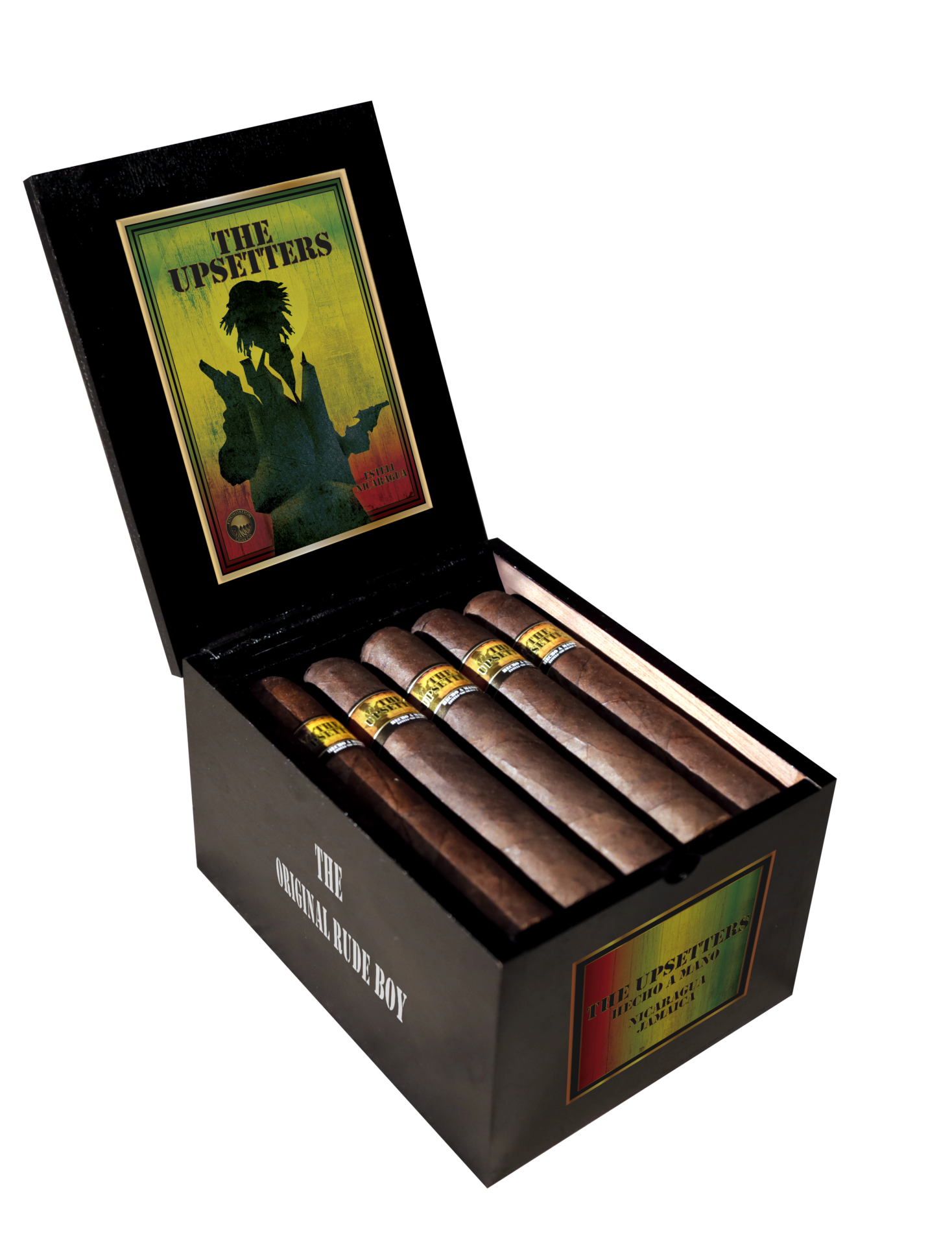 The name Upsetters pays homage to the Underdog. According to the company, "Upsetters stir things up. They're the rude boys who, in the 1960s, watched old spaghetti westerns and identified with gunslingers like Django and films like "A Fistful of Dollars." Upsetters created reggae music, fought tyranny, battled Goliath—and smoked old-style Jamaican cigars."
At the same time, The Upsetters is an appropriate name in light of the FDA battle going on. Melillo commented "We are in it for the long haul and, like The Upsetters we named our cigar after, we will fight to the end."
The Eight sizes are as follows:
Claro Wrapper (Incorporates Nicaraguan and Jamaican Filler)
SKA: 4 x 32
Small Ax: 4 1/2 x 40
Django: 5 x 54
The Skipper: 4 1/2 x 38 x 54 (Torpedo)
Rock Steady: 7 x 48
Maduro Wrapper (Incorporates Nicaraguan and Jamaican Filler)
ZOLA: 6 x 52
The Original Rude Boy: 6 x 60
Candela Wrapper (Incorporates Nicaraguan and Jamaican Filler)
Para El Sapo: 4 1/2 x 38 x 54 (Torpedo)
Photo Credits: Foundation Cigar Company