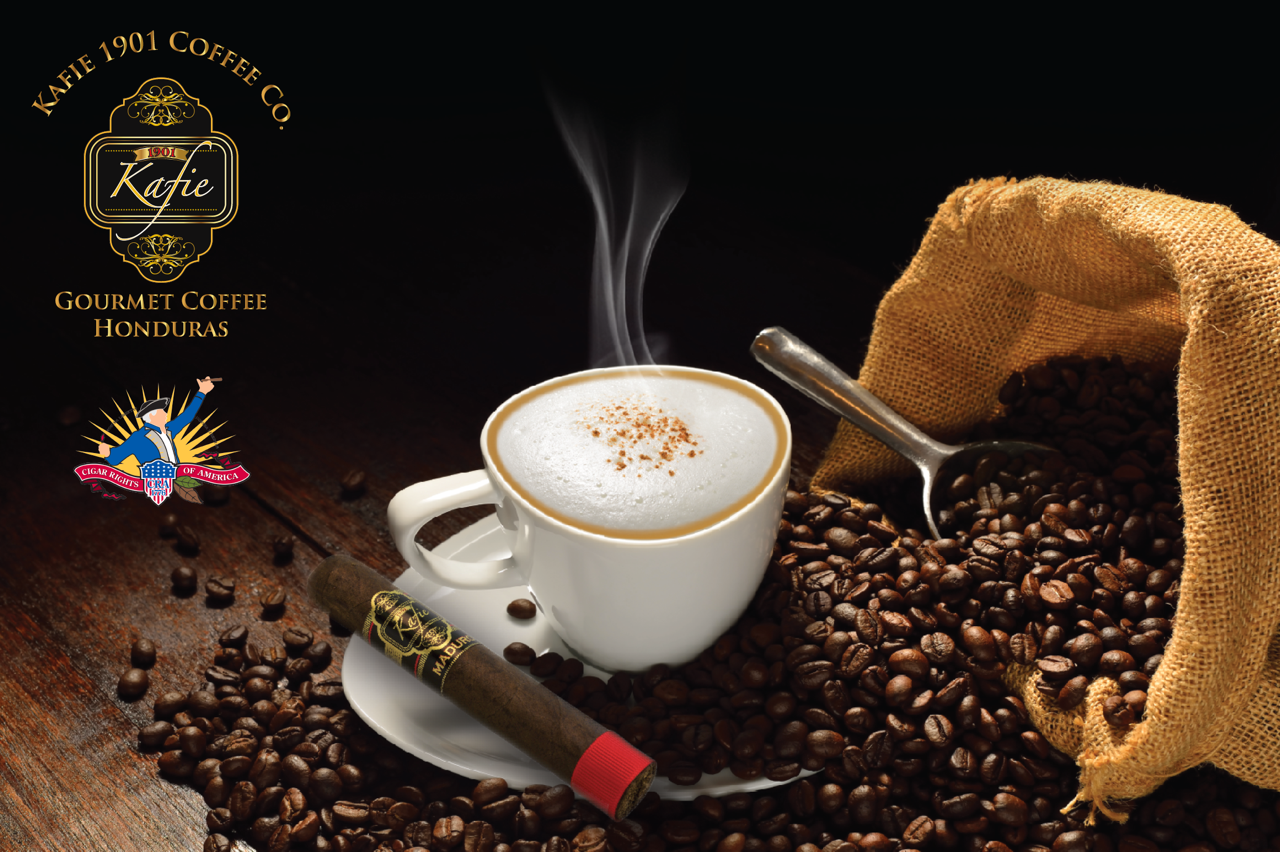 Kafie Trading Company LLC, the makers of the Kafie 1901 cigar brand is introducing a new brand of specialty grade organic coffee from Honduras. The new coffee line is called "Kafie 1901 Coffee". As a part of this launch, Kafie Trading Company will donate a percentage of each sale to Cigar Rights of America (CRA).
The Kafie family has been in the coffee business since 1933. As for he coffee itself, it is a Grade 1, organic, 100% Arabic bean coffee from select farms in Honduras. Kafie Trading Company prides itself that the Kafie 1901 Coffee is roasted and packaged in the United States as it helps to create jobs.
Kafie 1901 Trading Company made the decision to donate a portion of the proceeds to CRA following the U.S. Food and Drug Administration (FDA) issuing its new requirements to regulate premium cigars. The company hopes that not only will this help raise funds for CRA, but also help to create considerable awareness in the cigar industry's battle against the FDA.
Kafie Trading Company LLC was founded by Dr. Gaby Kafie. The company's Kafie 1901 Cigars brand is produced at Tabacalera Puros Aliados, the factory of the late Rolando Reyes Sr.l ocated in Danli Honduras. The Kafie 1901 Cigar line consists of the Kafie 1901 Connecticut, Kafie 1901 Sumatra, and the Don Fernando Maduro.