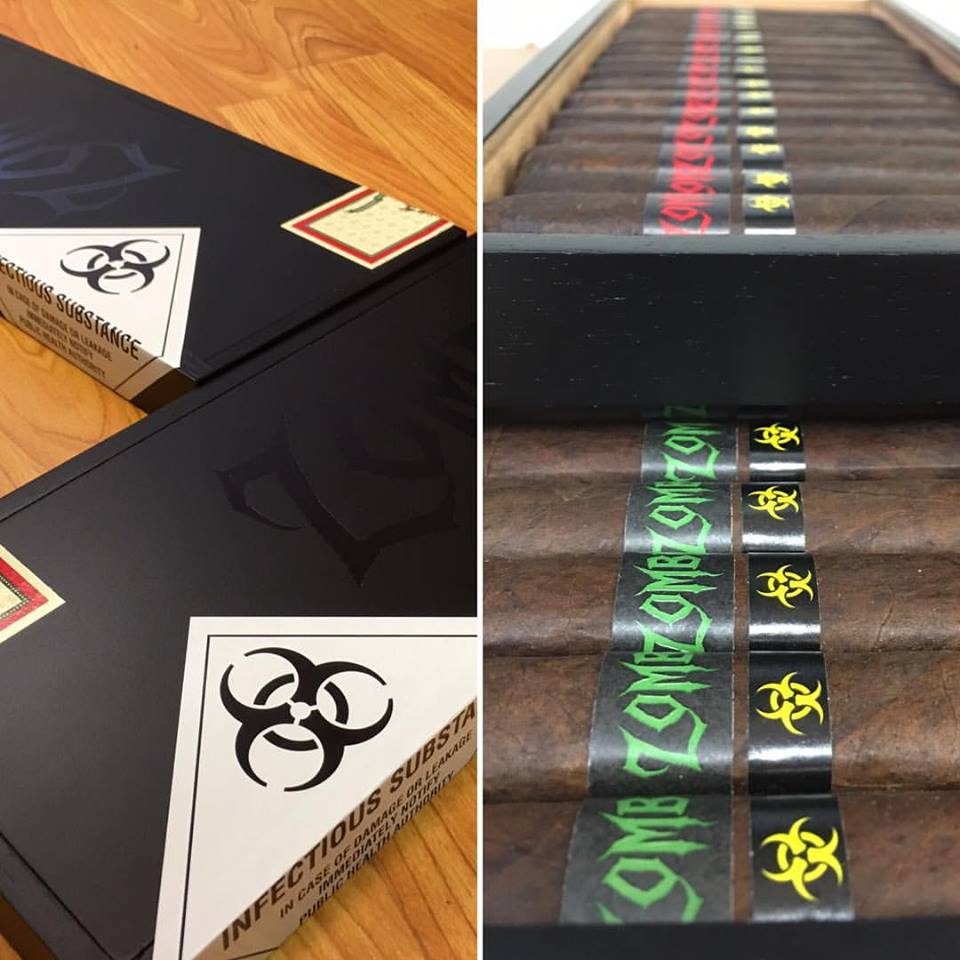 Earlier this year, Viaje Cigars released the 2016 edition of the Viaje Zombie. In the past, the Viaje Zombie has been an ultra-limited release reserved for only a handful of select retailers. However, for 2016, the Viaje Zombie was made more widely available than in previous years. It turns out that the ultra-limited release was reserved for a new chapter in the Viaje Zombie series, the Viaje Zombie Biohazard.
Like the Viaje Zombie, there is Green and Red offering. The Viaje Zombie Biohazard Green will feature a Nicaraguan Criollo wrapper while the Viaje Zombie Biohazard Red will feature a maduro wrapper. What makes the Viaje Zombie Biohazard line different is that these are box-pressed cigars with the blend optimized for this format.
As for who will be getting the release, there will only be three shops receiving a limited allocation: Cavalier Cigar Company (College Station, Texas), JR Cigar (Whippany, NJ and Paramus NJ retail locations). At press time, Cavalier Cigar had the cigars listed for sale.
Both the Viaje Zombie Biohazard Green and Red will come in 20 count – elongated rectangle boxes – something seen on the core Viaje Zombie line. Cavalier Cigar Company has boxes priced at $230.00 for both the Green and Red.
Photo Credit: Viaje Facebook