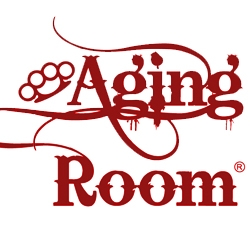 Next month, Boutique Blends Cigars will be unveiling a new line called Aging Room Solera. The cigar gets its name from a blending concept in the wine industry called Solera. For the new Aging Room Solera line, Boutique Blends co-owners Rafael Nodal and Hank Bischoff take this concept and apply it to tobacco aging. Plans are for a full-launch of Aging Room Solera to be unveiled at the 2016 IPCPR Trade Show, but will ship early orders to retailers beginning July 15th.
Back in 2004, Nodal and his wife Alina were visiting Andalucia, Spain. Nodal (who is now a citizen of Spain) became impressed with a method of aging sherry wine and Brandy called Solera. This involves combining different vintages of wine together, thus the finished product is a combination of wines of different ages. The more Nodal learned about the Solera process, the more he thought it could be applied to the aging of tobacco.
By applying this process to tobacco, tobaccos from different vintages are combined into bales and aged – resulting in a marriage of the tobaccos before rolling a cigar. The concept is one Nodal and Bischoff have embraced for some time.  Back in 2005, both Nodal and Bischoff introduced Solera cigars as an exclusive house brand to their cigar lounge in Miami Lakes, Florida.
"The aging of tobaccos from different vintages" said Rafael Nodal, President of Boutique Blends in a press release, "ensures the marriage of flavors and characteristics from different tobaccos, creating a unique cigar" .
"Normally the tobaccos are aged separately and blended together at the time of rolling the cigar," commented Hank Bischoff, Vice President and co-founder of Boutique Blends Cigars, "but with the Solera system," added Bischoff, "the result is a more mature aging and blending process yielding a more complex blend than previously attainable".
Aging Room Solera will be a line within Boutique Blends portfolio. It will consist of four wrappers – Sun Grown, Corojo, Maduro, and Ecuadorian Connecticut Shade. Each of the four blends will be launched in four sizes: Festivo (4.7 x 52 – featuring a pig-tail head), Fantastico (5.6 x 54) featuring a pig-tail head, and Fanfare (6 1/8 x 57 – featuring a semi-belicoso head). The cigars will be packaged in 20 count boxes. Each of the four blends will have a different color scheme on the packaging unique for that blend.
Boutique Blends says the Solera process is also a more cost effective process. The company has decided to pass the savings to its consumers and introduce an offering in the $6.965 to $7.96 range.
The Solera aging process and the production of the cigars take place at Tabacalera Palma in Santiago, Dominican Republic – Boutique Blends long-time manufacturing partner.
Photo Credits: Boutique Blends