Kentucky Fire Cured and Candela tobacco?  You saw Drew Estate Founder Jonathan Drew show off the concept last August on Episode 150 of Stogie Geeks.  Now the concept is reality. At the 2016 IPCPR Trade Show Drew Estate will introduce three line extensions to its MUWAT Kentucky Fire Cured brand that will feature this unique combination of fire-cured and candela tobacco – the Kentucky Fire Cured Swamp Rat and two sizes of the Kentucky Fire Cured Swamp Thang.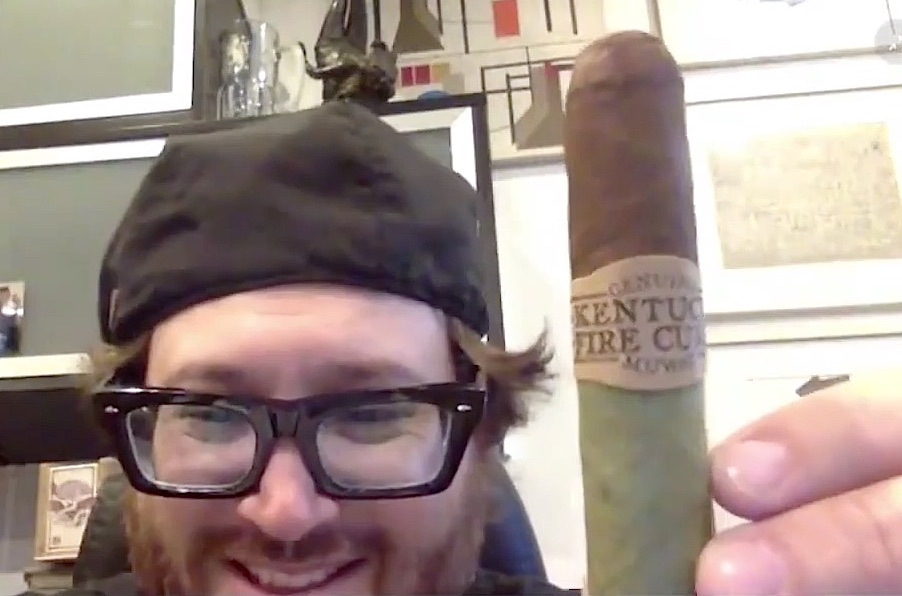 The Kentucky Fire Cured Swamp Rat will be a 6 x 46 Corona (SRP $7.50) sized offering. Meanwhile the Kentucky Fire Cured Swamp Thang will be available in both a a 5 x 54 Robusto (SRP $8.29) and a 6 x 52 Toro (SRP $8.75). The new offerings will be sold in 10 count paper bundles and retailers will be given refillable display trays.
Specifics of the blend were not disclosed.
In a press release Jonathan Drew commented "We continue to demonstrate our leadership in the Fire Cured Tobacco segment, making history as the first company to blend Candela and Kentucky Fire Cured Tobaccos in the premium segment. It is sure not to be like any other Candela cigar you have ever smoked."
Drew Estate also plans on showcasing the Swamp Thang and Swamp Rat at the the Kentucky Barn Smoker on October 1, 2016 in Hopkinsville, Kentucky when tickets are released later this year at www.barnsmoker.com.