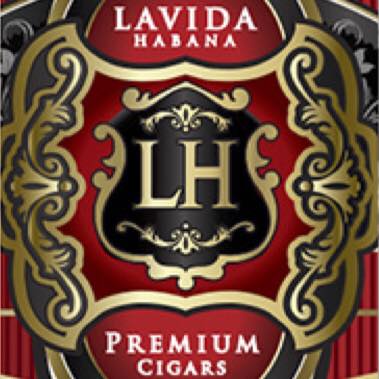 At the 2016 IPCPR Trade Show, LH Premium Cigars (Lavida Habana) will introduce three new vitolas across its portfolio. Plans are for a Corona, Churchill, and a Petit Gordo to be added to each of the three blends in the company's portfolio. These sizes join the recently released Lancero line extensions introduced to the portfolio and give the LH Claro, LH Colorado, and LH Maduro a total of seven vitolas per blend.
The Corona and Churchill offerings round out the portfolio by introducing two classic vitolas. The Corona will 5.6 x 44 (142 mm) vitola priced at $8.00. Meanwhile the Churchill will be a classic 7 x 48 vitola priced at $9.50.
As for the Petit Gordo, it is a 4 x 62 vitola. Owner Nick Syris says the size is a popular one in the overseas markets he serves. The Petit Gordo will have a price point of $9.00 per cigar.
Meanwhile Syris says the recently introduced 7 1/2 x 42 lancero line extensions, which were more limited production to select retailers will now be regular offerings to all retailers.
LH Cigars was originally a line offered to  Lavida Habana Cigar Lounges in the Middle East. In 2014, the company turned its attention to the U.S. market.
A summary of the LH Cigars Portfolio appears below:
Blends Offered
LH Claro (Ecuadorian Shade Grown) – Mild
LH Colorado (Ecuadorian Habano) – Medium
LH Maduro (Ecuadorian Habano Criollo) – Full
Vitolas Available
Each of the these blends have the same seven sizes. All are packaged in 20 count boxes with the exception of the lancero and corona which are 26 count boxes.
Petit Gordo: 4 x 62 (SRP $9.00)
Robusto: 5 x 52 (SRP $8.50)
Toro: 5 1/2 x 55 (SRP $9.00)
Corona: 5.6 x 44 (SRP $8.00)
Gordo: 6 x 60 (SRP $9.50)
Churchill: 7 x 48 (SRP $9.50)
Lancero: 7 1/2 x 42 (SRP $9.50)