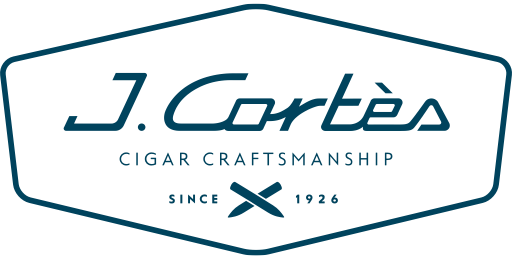 A new name to many U.S. cigar enthusiasts came on to the scene when it was announced that J. Cortes was acquiring Oliva Cigar Company. Today, we take a closer look who J. Cortès is and some of the background of this company.
Who is J. Cortes?
First up, J. Cortès is a company primarily engaged in machine made and cigarillo products. The company does have a handmade brand called Perla de Calvano. They are not a small company by any means. They are headquartered in Zwevegem-Moen located in Belgium. The company's presence is primarily outside the United States and mostly in the European market. They own three factories: Katunayake, Sri Lanka (United Tobacco Processing), Handzame (West Flanders, Belgium) and Zwevegem-Moen (primarily a packaging and logistics operation).
J. Cortès says it produces 500 million cigars (2.5 million packages) a year and sells to 80 countries worldwide.  It also operates a RYO (Roll Your Own) tobacco operation in 45 countries.
J. Cortès is a private, family operation run by CEO Frederik Vandermarliere.
History
This is a company that has been in operation for 90 years.
First Generation: Maurits Vandermarliere
Like many cigar companies, the roots of J. Cortès can be traced back to a retail operation. In 1926, Frederik's grandfather Maurits Vandermarliere founded Vandermarliere NV and started manufacturing cigars in an attic above his cigar shop in Moen, Belgium. Eventually, Maurits' operation outgrew the attic and he moved into a small cigar factory in the nearby village of Heestert where the machine made operation began to take form.
Second Generation: Guido Vandermarliere
In 1965, Maurits' son, Guido Vandermarliere and his siblings started to get involved day to day operations of Vandermarliere NV. Guido was put in charge of export and began to expand the presence of Vandermarliere NV outside of Belgium.
In the 1970s, there were two key acquisitions made by Guido. First in 1975, there was the acquisition of Neos which gave Vandermarliere NV a larger factory operation. Neos was actually a larger operation (producing 80 million cigars as opposed to 60 million by Vandermarliere NV).
In 1979, Vandermarliere NV acquired TAF S.A, a company in Liege Belgium that was going into bankruptcy. The TAF operation gave Vandermarliere NV several brand names, most notably the J. Cortès brand. During the 1980s, Guido gave the J. Cortès brand a signature blue color that seen on its packaging.
In 1986, Guido opened ups UTP factory, in Katunayake, Sri Lanka. One key responsibility responsible for constructing bobbins (big rolls containing tobacco leaves where machines place binder and filler on the cigar). This was followed in 1988 by moving the company headquarters to Zwevegem-Moen.
As mentioned, the company also plays in the RYO (Roll Your Own) tobacco space. In 1984 Guido acquired NV Gryson that significantly increased its presence in this area.
Third Generation: Frederik Vandermarliere
In 2006, Guido became the sole shareholder in Vandermarliere NV from his siblings. He then officially rebranded Vandermarliere NV as J. Cortes NV. In 2010, Guido's son Frederik Vandermarliere has taken over the day to day operations. Frederik had worked in various roles in J. Cortes and most recently had served as the Operations Director before being named CEO.
The Brands
Prior to the acquisition of Oliva Cigar Company there were five key brands under J. Cortès NV:
J. Cortès High Class

: This is a machine made product described as a more premium offering in the J. Cortès portfolio.  The cigars are produced at UTP in Sri Lanka.

Neos

: This is a brand that know for its flavored cigarillos. These are produced in Belgium at Handzame.

Country

: A brand of "wild tobacco" cigarillos. These are produced at UTP in Sri Lanka

Amigos

: A cigarillo / small cigar line consisting of flavored and non-flavored offerings described as the company's entry level product. These are produced in Belgium at Handzame.

Calvano

: This is the company's current handmade cigar line, Perla de Calvano . These are described as medium-filler products. The cigars are made in Nicaragua. Recently, the brand was nominated for a Cigar Journal Cigar Trophy award for best medium filler product.
Of the five brands, J. Cortès and Neos are the largest brands in the J. Cortès portfolio. Based on how the acquisition of Oliva Cigar was described, it is anticipated that it will become the next brand.
References for this Story