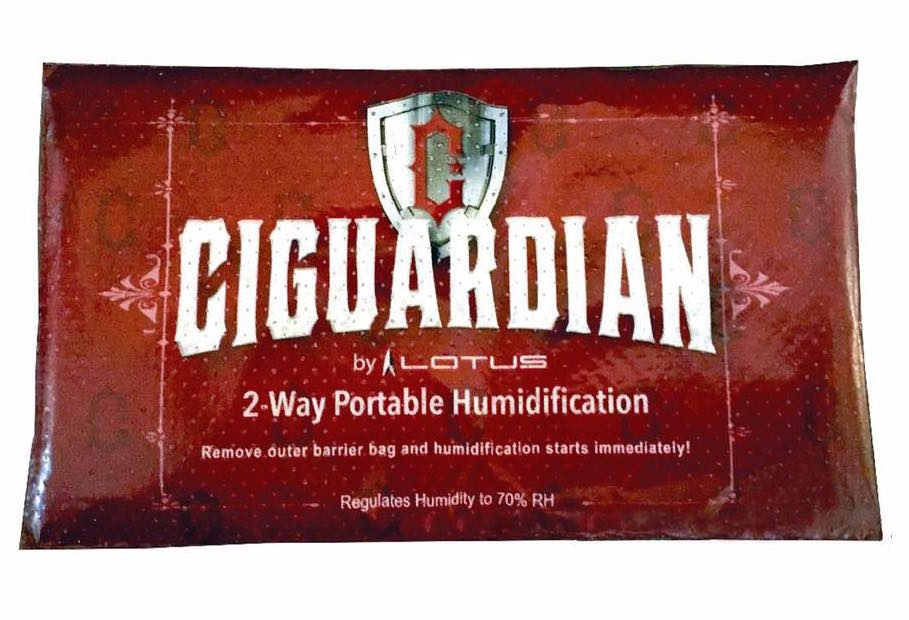 Ciguardian, an Arizona-based humidification product company has launched its first disposable humidification pouch. The product will be showcased at the 2016 IPCPR Trade Show and shipping immediately afterwards.
The first release of the Ciguardian Pouch is 3 1/4" x 5 1/4"  in size and formulated for 70% humidity. Further line extensions in varying humidity levels and sizes will follow later this year. A pack will humidify up to 50 cigars in a non-porous container and 25 in a pre-seasoned humidor, and lasting up to 90 days.
"This product has been a long time coming", said Belinda Doyle, Owner of Ciguardian Products in a press release. "We sought out to create a disposable product that consistently humidified, using no harsh or acidic chemicals. Cigars and wooden storage environments are porous and we wanted as neutral of a product as possible. We have succeeded in creating a virtually neutral product that will not affect the tobacco in any way."
Doyle added, "The pouches feature 5 color printing and are perfect for private label projects such as cigar box humidification. The manufacturer can use brand logos and print to suit in smaller quantities than possible before, and dictate size and humidity level. This is very exciting to us."
Each pouch is packaged in barrier bags and 12 count boxes. Pricing is $3.50 SRP per pouch.
Based in the dry climate of Arizona, Ciguardian is a company that designs and builds its products specializing in the humidification of tobacco in extreme climates. Ciguardian products are distributed by the Lotus Group