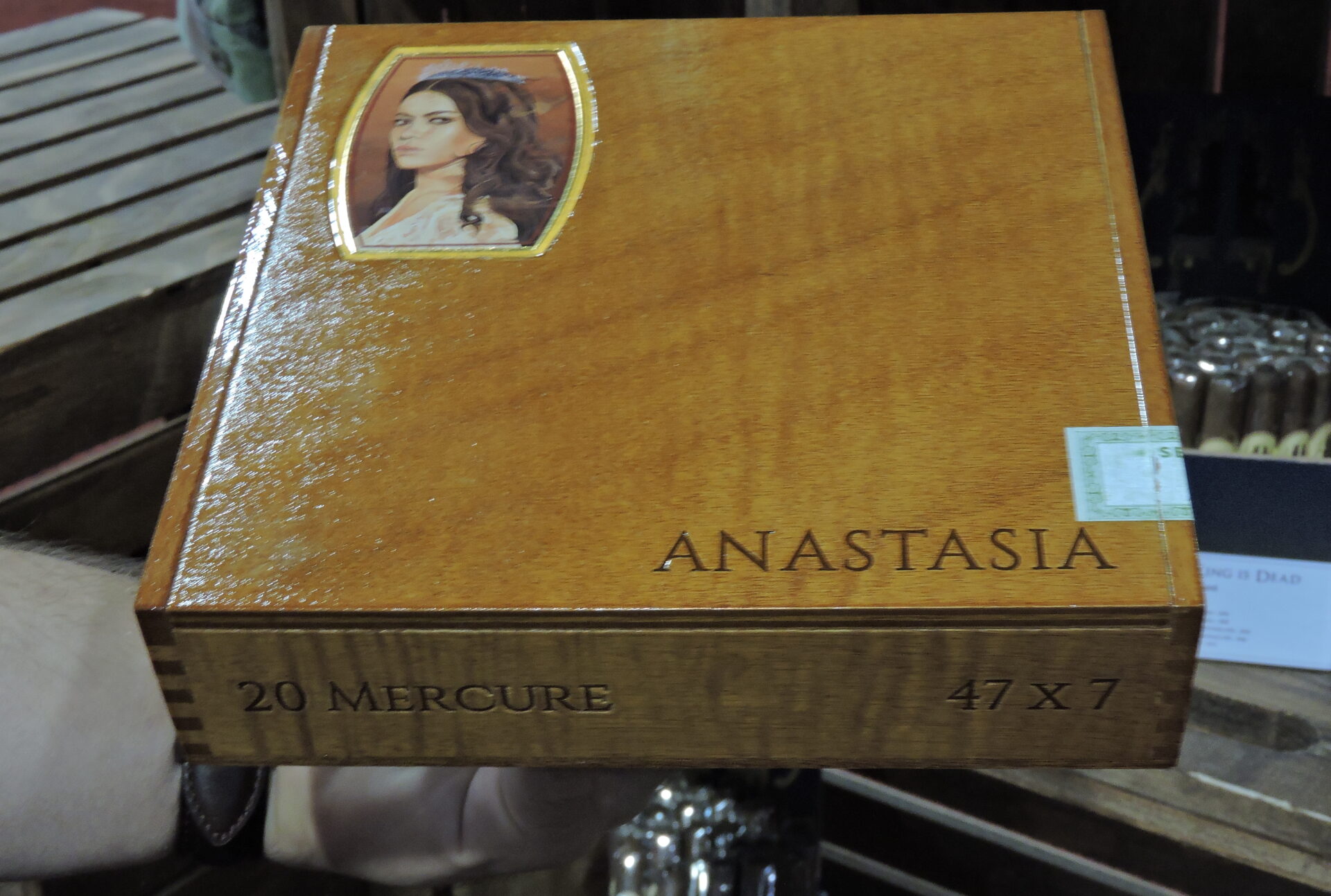 At the 2016 IPCPR Trade Show, Caldwell Cigar Company officially unveiled a new line known as Anastasia.  Anastasia is a project for which owner Robert Caldwell has collaborated with Ernesto Perez-Carrillo at Tabacalera La Alianza.  While it's a project that was known about prior to IPCPR, the trade show didn't provide a whole lot more information.
The box and bands of Anastasia contain an image of Grand Duchess Anastasia, the daughter of Tsar Nicholas II.  Her and her family was executed at the hands of the Bolsheviks in 1918. It just so happens that Caldwell cigars has a line that pays homage to Tsar Nicholas II – The Last Tsar.
As for the cigar, the company isn't disclosing blend details. The cigar is available in four sizes: Caspia (5 3/4 x 43), Kartel (5 x 49), Mercure (7 x 47), and Opera (6 x 52). Each of the four sizes are packaged in 20 count boxes.
Photo Credit: Cigar Coop