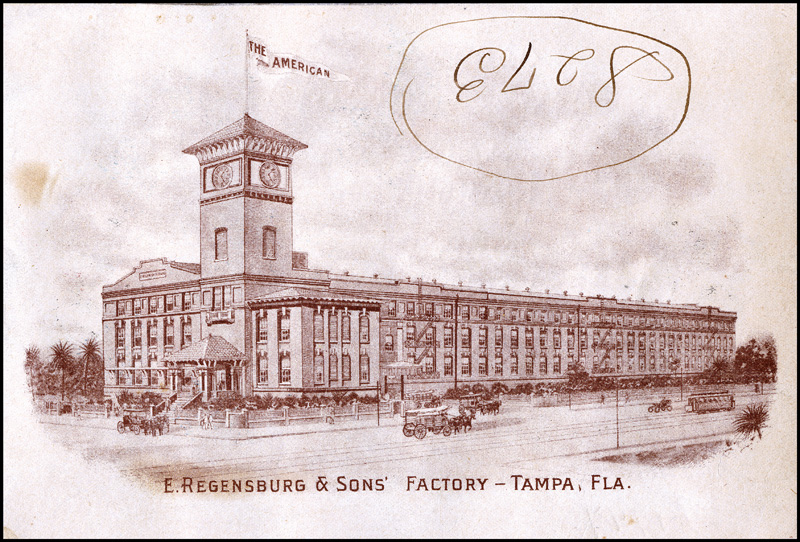 J.C. Newman Cigar Company has announced it has formed a new boutique cigar division called Fourth Generation Cigar Company. As a part of its launch, it has announced three new cigar brands that have already shipped to retailers – The American, The Admiration, and The 1954. In addition, the cigars will be produced at the company's Ybor City El Reloj factory, thus returning handmade cigars to that factory.
The division is being spearheaded by Drew Newman and his wife Ariel Peters. Drew happens to be the great-grandson of company founded Julius Caeser Newman, thus the name Fourth Generation.
It's a brand that not only is meant to be "boutique" but also meant to showcase the U.S. cigar industry – something that the Newman family has deep ties to.
"Our family and so many others make wonderful cigars overseas. With the J.C. Newman Fourth Generation Cigar Company, our goal is to prove that world-class cigars with unique heirloom American tobaccos can be hand rolled in America once again," said Drew Newman in a press release.
"What is important to us is quality and craftsmanship," commented Ariel Peters. "Like small-batch distilleries and craft breweries, we want to source in America as much as we can and be open and transparent about the entire supply chain and production process."
J.C. Newman Company President Eric Newman added, "One hundred years ago, there were 150 factories in Tampa that hand rolled 500,000 cigar a year. As the last cigar factory still operating in Tampa, we are thrilled that our company's fourth generation, my son Drew and Bobby's sons Dawson and Paxton is keeping Ybor City's cigar-making tradition alive."
"We are a 121 year old, four generation American family-owned and operated company, and we are very proud to be hand rolling cigars in America once a gain, just like our grandfather did a century ago," said Bobby Newman.
As for the new brands, a Cigar Aficionado report says initial production will occur in Nicaragua until necessary renovations to El Reloj are completed.  Here is a look at the three lines:
The American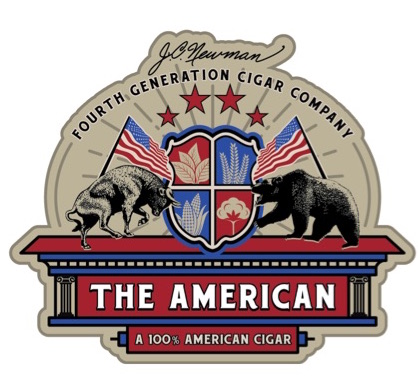 This is described as a 100% American cigar. It is highlighted by the use of a Florida Sun Grown wrapper, grown by Jeff Borysiewicz. This marks the first major release where the Florida tobacco is being used as a wrapper component.  The American also uses Connecticut Broadleaf binder grown by seventh generation grower John Foster, and a combination of Connecticut Habano and Pennsylvania tobacco for the filler.
The cigar will come in four sizes: No. 1 (7 x 47), No. 2 (6 x 54), No. 3 (4 1/2 x 50), and No. 4 (6 1/8 x 52, Torpedo). Pricing will be in the $16.00 to $18.00 range. The cigars will packaged in ten count boxes with a total of 25,000 cigars produced.
The brand name is actually the name of the first brand produced at the Newmans' El Reloj factory when it opened in 1910.
In addition to The American being produced in U.S. the boxes for this cigar are also being produced in the U.S.
Admiration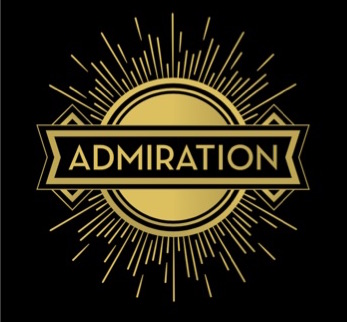 This is described a "bright, bold" cigar that brings together American and Nicaraguan tobaccos. This brand was the second one produced at the El Reloj factory when it opened in 1910.
The blend use a Connecticut Shade wrapper, a Connecticut Broadleaf binder grown by Foster and Nicaraguan fillers. The cigars will come in four sizes: No. 1 (7 x 47), No. 2 (6 x 54), No. 3 (4 1/2 x 50), and No. 4 (6 1/8 x 52, Torpedo). The cigars are packaged in ten count boxes. Pricing is $16.00 to $18.00. Production will also be limited to 25,000 cigars per year.
The 1954
This is described as a recreation of Stanford Newman (Drew's grandfather)'s Cuesta Rey No. 95. This was a very popular premium cigar during the 1950s and 1960s. The 1954 is significant because it represents the year J.C. Newman moved from Cleveland Ohio to Tampa.
The logo of this cigar is a cross of contemporary and classic elements and depicts Stanford Newman smoking a cigar.
There will be one size and it pays homage to the original 6 1/4 x 42 size of the No. 95 size. This is a very limited production (1,954 cigars). Pricing will be at $19.54 and wit will be sold in boxes of ten. Details of the blend are not being disclosed until January, 2017, but the tobacco is described as "very special".