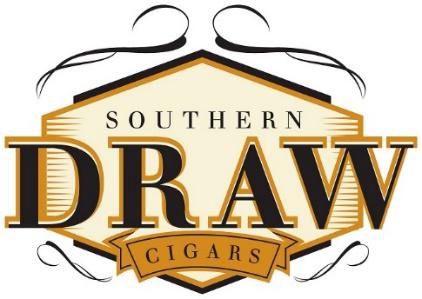 Southern Draw Cigars is adding two new sizes across the three blends of the QuickDraw line. Today the company announced that the QuickDraw Ecuadorian Dark Habano, QuickDraw Pennsylvania Broadleaf, and QuickDraw Connecticut will now feature a Corona Gorda (5 1/2 x 46) and a Short Panatela (5 1/2 x 40).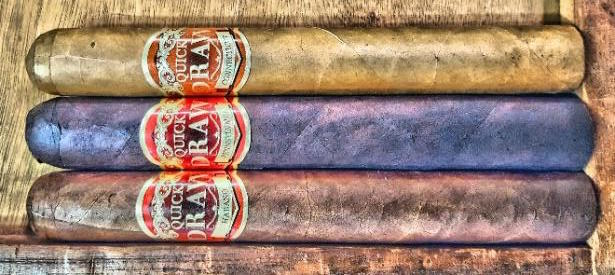 The Corona Gorda size is a new size across the three blends. As for the Short Panatela it is new to the QuickDraw Ecuadorian Dark Habano and QuickDraw Pennsylvania Broadleaf.  Earlier this year, the Short Panatela had already been released in the QuickDraw Connecticut line. The addition of these sizes standardize the three vitola offerings in the QuickDraw line.
Each of the new sizes are offered in 25 count boxes, 25 count bundles, and 2-5 count DRAWpacks.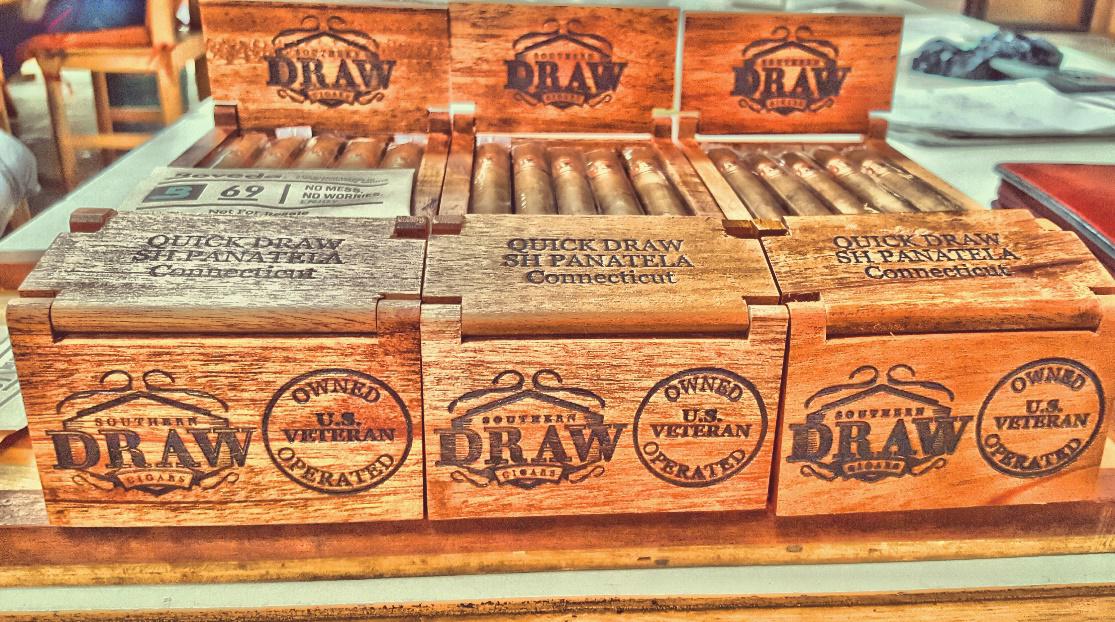 The QuickDraw line is geared for consumers who desire a affordable priced hand-made cigar that can be smoked in under 30 minutes.
At a glance, here is a look at the QuickDraw line:
Quick Draw Pennsylvania Broadleaf
Wrapper:  Pennsylvania Broadleaf
Binder: Nicaraguan
Filler: Nicaraguan
Country of Origin: Nicaragua
Petit Corona: 4 1/2 x 44
Short Panatela: 5 1/2 x 40
Corona Gorda: 5 1/2 x 46
Quick Draw Ecuadorian Habano
Wrapper: Ecuadorian Dark Habano
Binder: Nicaraguan
Filler: Nicaraguan
Country of Origin: Nicaragua
Petit Corona: 4 1/2 x 44
Short Panatela: 5 1/2 x 40
Corona Gorda: 5 1/2 x 46
Quick Draw Connecticut
Wrapper: Ecuadorian Connecticut
Binder: Ometepe (Nicaraguan)
Filler: Esteli, Condega (Nicaraguan)
Country of Origin: Nicaragua
Petit Corona: 4 1/2 x 44
Short Panatela: 5 1/2 x 40
Corona Gorda: 5 1/2 x 46
Photo Credits: Southern Draw Cigars