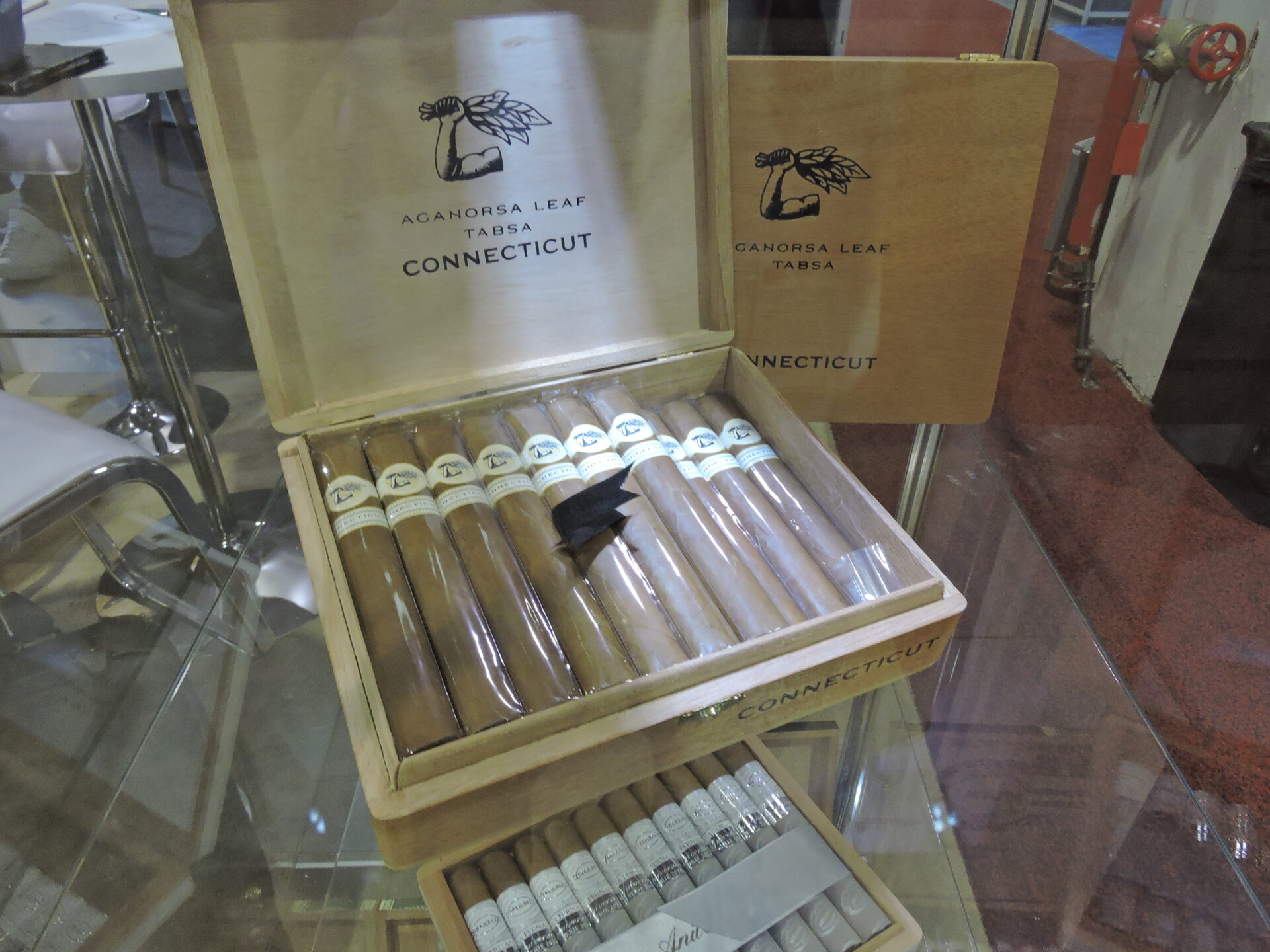 It is perhaps the most significant, but least talked about story at the 2016 IPCPR Trade Show – namely the Connecticut Shade releases coming from Tabacos Valle de Jalapa S.A. (TABSA).
TABSA is the factory in Nicaragua owned by Casa Fernandez. This is a factory that has become world-renowned for working with its Aganorsa farm tobacco from Nicaragua. The prominent offerings from those farms are Corojo and Criollo. It's almost a certainty that if you are smoking a cigar with Aganorsa tobacco, you are smoking one or both of those leaves in it. When it comes to the wrappers out of TABSA, it's pretty much a given that it's a Corojo or Criollo leaf from Aganorsa – with the exception of San Andres which TABSA uses for most of its maduros.
The 2016 IPCPR Trade Show was pretty much a coming out party to see TABSA's new Connecticut Shade releases – all using an Ecuadorian Shade-grown Connecticut seed wrapper.
Front and Center is the new box-pressed Aganorsa Leaf Connecticut. It's a cigar branded from Casa Fernandez, but its now branded with the Aganorsa name. As the name indicates it features a Connecticut Shade wrapper.
Illusione, who has used TABSA as its manufacturing partner for many years has also released its first Connecticut Shade cigars. The offerings come in the form of Connecticut Shade editions of the Illusione Rothchildes and Illusione Gigantes.
Warped Cigars actually got a little bit of head start in terms of the TABSA Connecticut Shade offerings with the Villa Sombra (not pictured). While Warped has used Connecticut wrapper before, it has been on its El Titan de Bronze offerings and not the ones made from TABSA.
It is worth noting that a shop exclusive, the Casa Fernandez Miami Reserva Connecticut went to Thompson Cigars earlier this year, but the cigars the TABSA Connecticut Shade cigars that were really at IPCPR are the first significant generally available releases.
Photo Credit: Cigar Coop