Agile Cigar Reviews replace what we termed "Assessment Updates". The concept is the same, but the name is different. Agile Cigar Reviews use a lightweight, shorter format. These will never take the place of our comprehensive reviews. They are only used on blends we have previously assessed. This might be a blend we are re-scoring or providing a score for a first time. It might be a blend we are looking at in a different size. Today we look at the Quesada Jalapa Prominente. This is a cigar we previously did an assessment in the Robusto size back in October, 2012.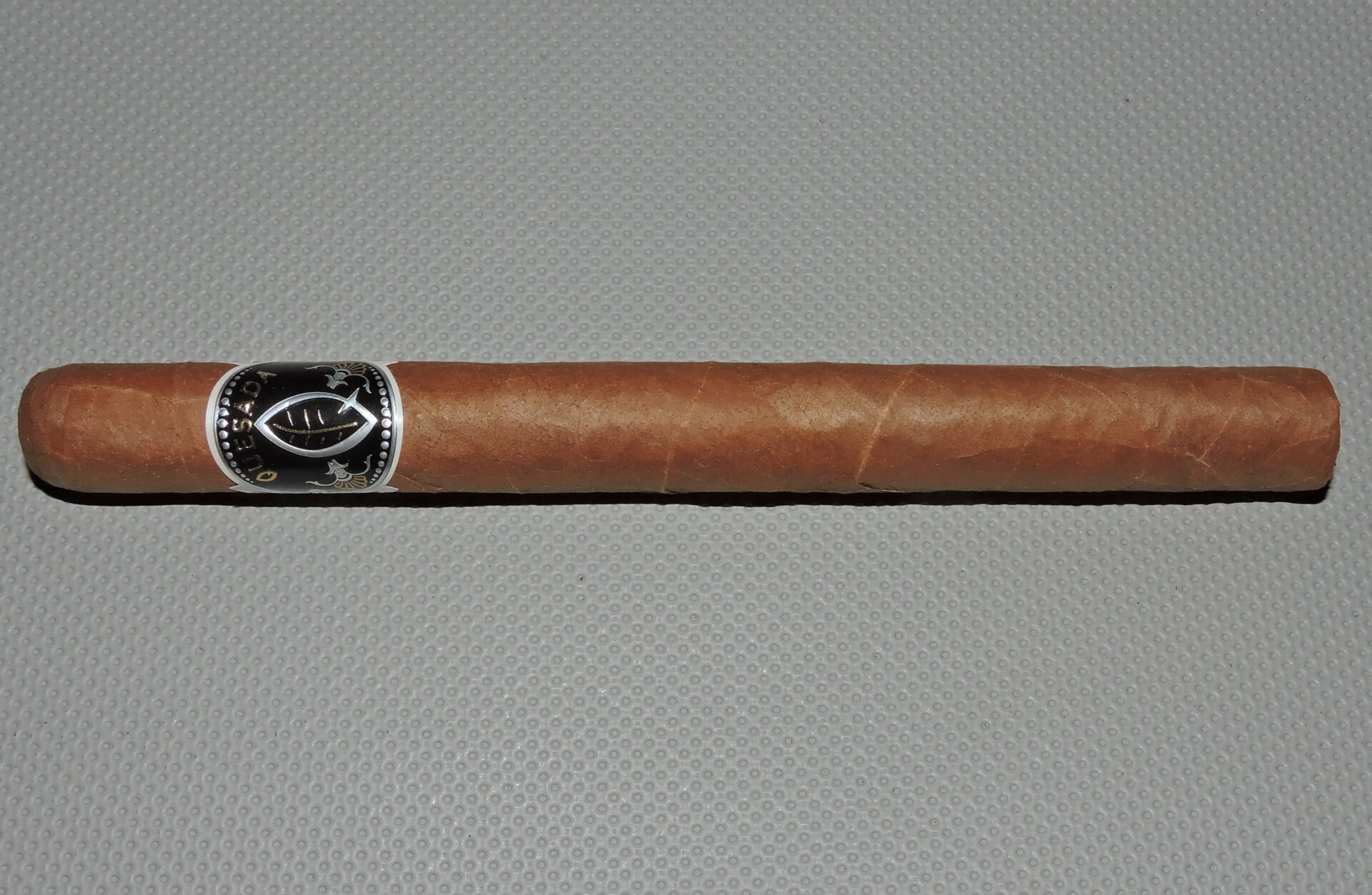 Wrapper: Jalapa (Nicaraguan)
Binder: Dominican
Filler: Dominican, Connecticut Broadleaf, Nicaraguan
Country of Origin: Dominican Republic (MATASA – now Quesada Cigars)
Prominente: 7 5/8 x 49
Back in 2011, Quesada Cigars brought a cigar to ProCigar called the Quesada Seleccion Espana. This was a cigar originally intended for the Spanish market, but it didn't take long for many U.S. retailers to want to the cigar. As the demand grew for the Espana, Quesada Cigars had difficulty in keeping up with demand due to the availability of the cigar's Ecuadorian Arapiraca wrapper. The Quesadas started playing with the blend and came across another limited wrapper from Jalapa. Using the Espana blend as a base, the Jalapa wrapper was added and the Quesada Jalapa was born. Ultimately, the limited availability of the Jalapa wrapper has made the Quesada Jalapa an even more limited cigar. Today, we revisit the Quesada Jalapa, this time in the Prominente size.
Like the Espana, the Quesada Jalapa features a Dominican binder and fillers of Connecticut Broadleaf and tobacco from Nicaragua and the Dominican Republic. The Jalapa blend was introduced in three different sizes from the Espana with the massive 7 5/8 x 49 Prominente one of them.
The Quesada Jalapa is going to deliver a different experience than its Espana cousin. The Jalapa wrapper adds a natural tobacco note that at times exhibits a near raw sugar cane sweetness. There are also notes of pepper, cedar, and floral notes. When I smoked the Robusto, that size delivered a rich nut flavor as well. The nut flavor was present on the Prominente, but it was more of a subtle background note.  The flavors had some depth to them as it delivered a medium to full-bodied experience countered by medium to full strength.
The long smoke to the Quesada Jalapa Prominente held its flavor right until the end. The burn was low maintenance from start to finish. The draw was on the open side and this was a cigar that generated a lot of smoke.
This is becoming a tougher cigar to find, but if you can find it, it's worth picking up. It's an excellent smoke that has stood almost four years of age on it. This cigar is certainly worthy of a box split.
Summary
Burn: Excellent
Draw: Excellent
Complexity: Medium
Strength: Medium to Full
Body: Medium to Full
Assessment: 3.5-Box Split
Score: 91
References
Original Assessment: Quesada Jalapa (Robusto)
News: Quesada Espana Jalapa
Price: $8.25
Source: Cigars Provided by Manufacturer
Stogie Geeks Podcast: Episode 29, Episode 47, Episode 63, Episode 193
Stogie Feed: Quesada Jalapa Robusto, Quesada Jalapa Belicoso, Quesada Jalapa Belicoso,Quesada Jalapa Prominente
Brand Reference: Quesada