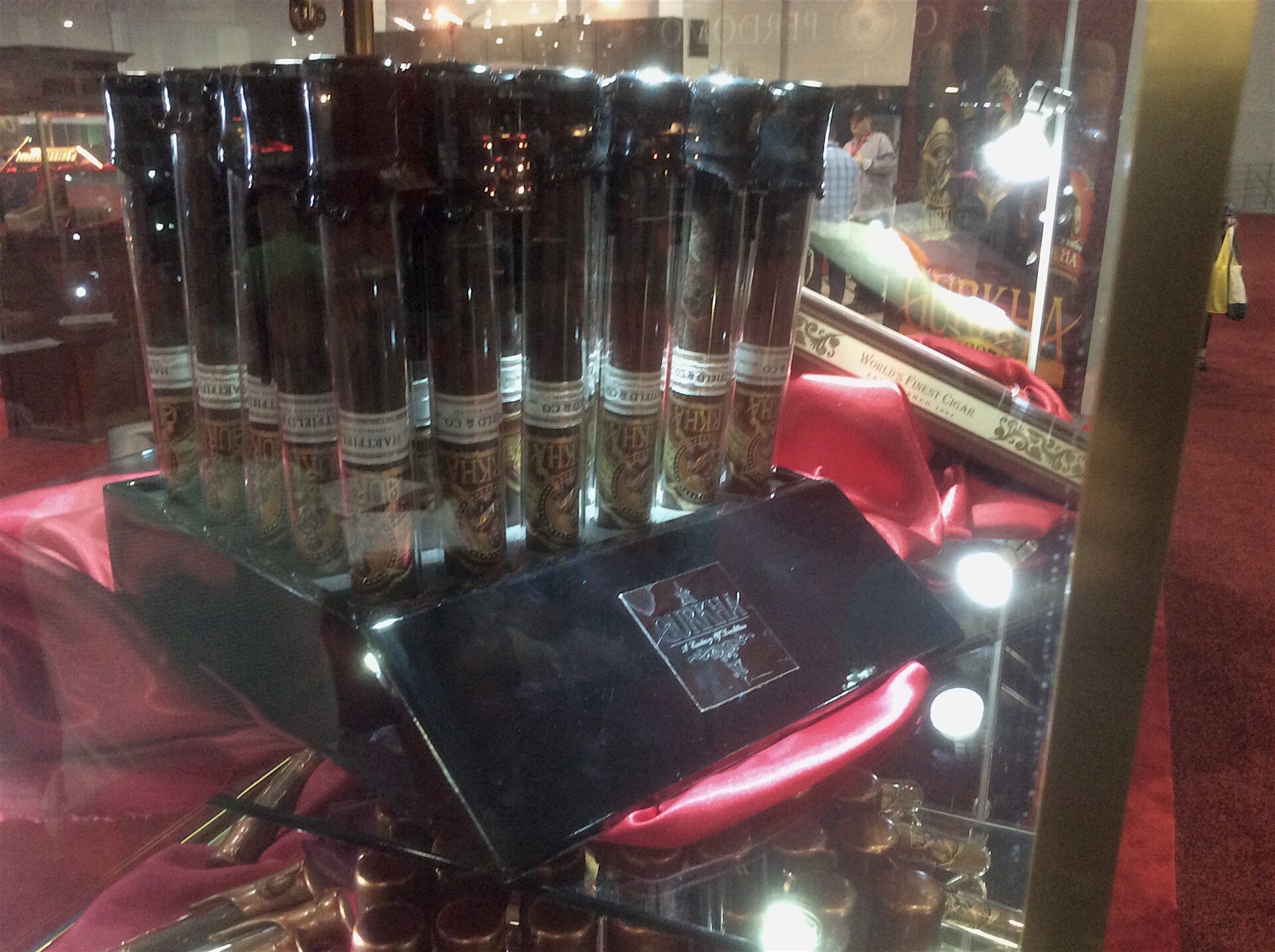 At the 2016 IPCPR Trade Show in Las Vegas, Gurkha Cigar Group showcased its new Gurkha Bourbon Collection. As indicative by the name, this is a bourbon-infused cigar. It is also a project that is being done in collaboration with a bourbon distillery called Hartfield & Co, located in Bourbon County Kentucky.
Bourbon County, Kentucky was home to 26 bourbon distilleries prior to the enactment of statewide prohibition in 1919 (it was enacted a year early than the national prohibition). Prohibition resulted in all of these distilleries being closed. It was nearly  95 years before another distillery would re-open in Bourbon County and that would be Hartfield & Co. Owned by Andrew and Larissa Buchanan, this company specializes in small batch bourbons.
The new Gurkha Bourbon Collection brings together a premium hand-rolled cigar infused with Hartfield & Co's bourbon. The Collection features two blends – each available in a single vitola. There is a 6 1/2 x 52 Toro that features a natural wrapper. In addition there is a 7 x 47 Churchill that utilizes a maduro wrapper. Additional blend details have not been made available.
Each of the cigars are individually packaged in a glass tube which features Gurkha's signature wax style cap.
Pairings with spirits are not new to Gurkha as they have released cigars such as the Gurkha Private Select (infused with 7 year aged Ron Abuelo Rum), Gurkha Grand Reserve (Cognac infused), and the legendary (and pricey) Gurkha His Majesty's Reserve, infused with Louis XIII Cognac.
Pairings were a theme for Gurkha at IPCPR as the company also released the Gurkha Blendmaster's Cask and Gurkha Malt Collection, designed to be paired with whiskey and spirits. With these two cigars, they are not infused but blended to complement the spirit.