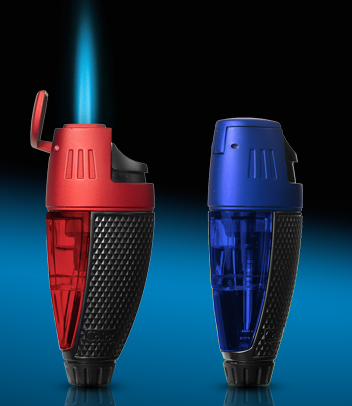 A re-designed version of Colibri's Talon lighter has now hit the stores. The Talon is a single jet lighter. It was at this year's IPCPR when a re-engineered version of the lighter was first introduced. The new Colibri Talon lighter is now available.
The big feature of the revamped Talon is a new ignition system, that now is now single action – namely release the cap at the same time as your ignite the flame. In addition, the Talon features a translucent fuel tank that the company says is twice the average capacity. The lighter also features an easy-to-use fuel wheel. It is also designed to be wind resistant and work at high altitudes. Finally, the lighter features a pachmayr pattern on the body gives you a better grip.
The Colibri Talon is available in seven colors: black, red, orange, blue, chrome, gold, and rose.
Photo Credit: Colibti