"…this is a special candela release, and one that succeeds in breaking the mold of traditional candelas."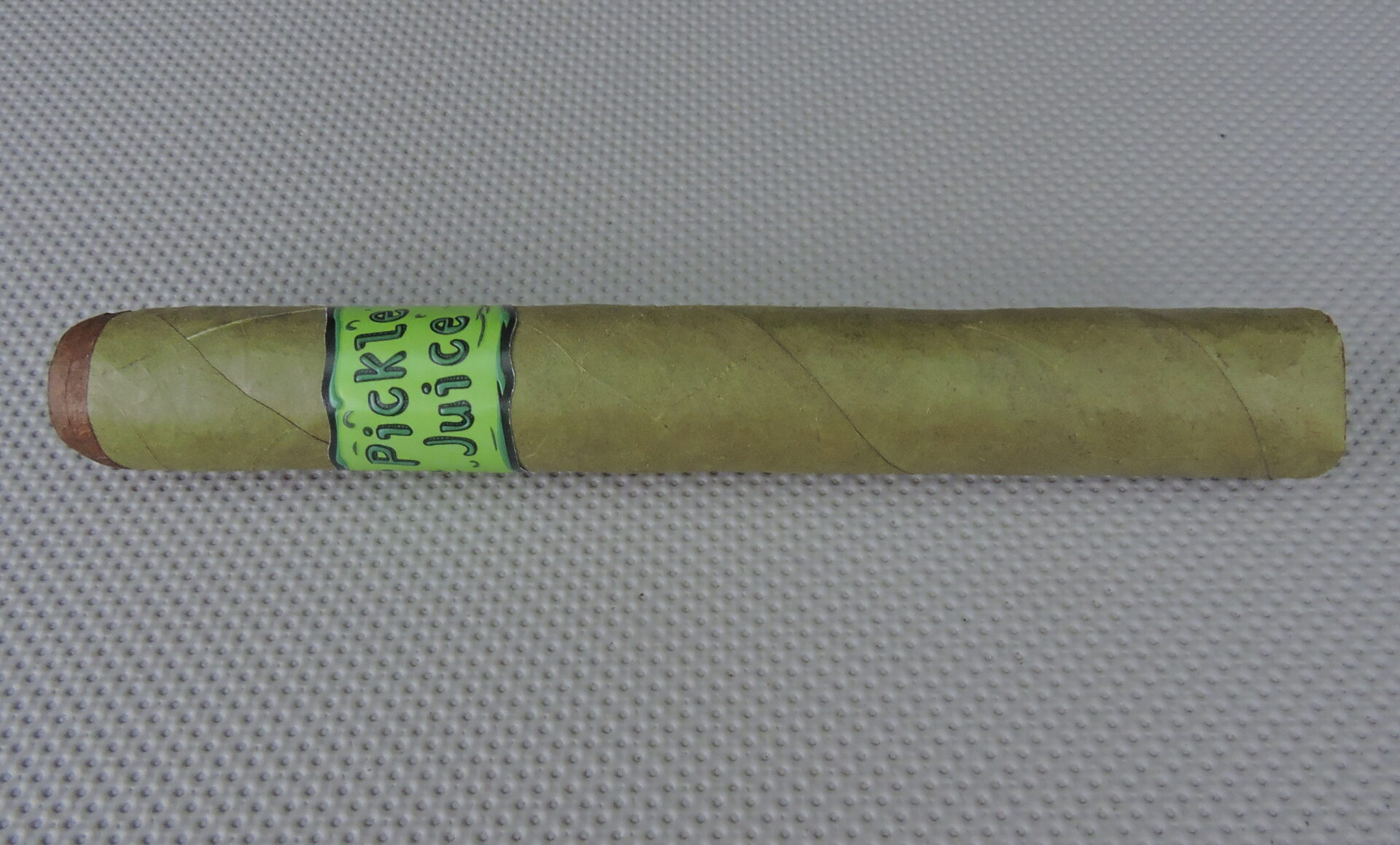 Wrapper: Candela
Binder: Nicaraguan
Filler: Nicaragua
Country of Origin: Nicaragua (La Zona SA)
Toro: 6 x 50
Price: $7.69
Review: MoyaRuiz Pickle Juice
Brand Appearances on Countdown: 2 (2015, 2016)
Coming in at #26 is the MoyaRuiz Pickle Juice. This is a limited edition candela release by MoyaRuiz Cigars.
Pickle Juice lands MoyaRuiz on the Countdown for the second time in two years. It also is only the second candela wrapped cigar to make the countdown – and the first since 2011's Viaje WLP St. Patrick's Day Candela.
Not only is Pickle Juice the first candela wrapper cigar released by MoyaRuiz, but it is also the first candela production to come out of Erik Espinosa's La Zona factory (MoyaRuiz's manufacturing partner). The cigar was blended by Hector Alfonso Sr. MoyaRuiz co-owner Danny Moya came up with the name after reading an article about Pickle Juice and the name stuck with him. When Moya learned Alfonso had developed some blends with a candela wrapper, he saw a great opportunity to use the name on a cigar.
In addition to a candela wrapper, Pickle Juice features a Nicaraguan binder and filler. The cigar was released in one size – a 6 x 50 Toro. Keeping to the theme of Pickle Juice, the cigars are packaged in a green jar resembling a pickle jar. There are thirteen cigars packaged in each jar. The total production was 500 jars with each jar hand-numbered. The 500 jars were distributed to 50 select retailers with each retailer receiving 10 jars.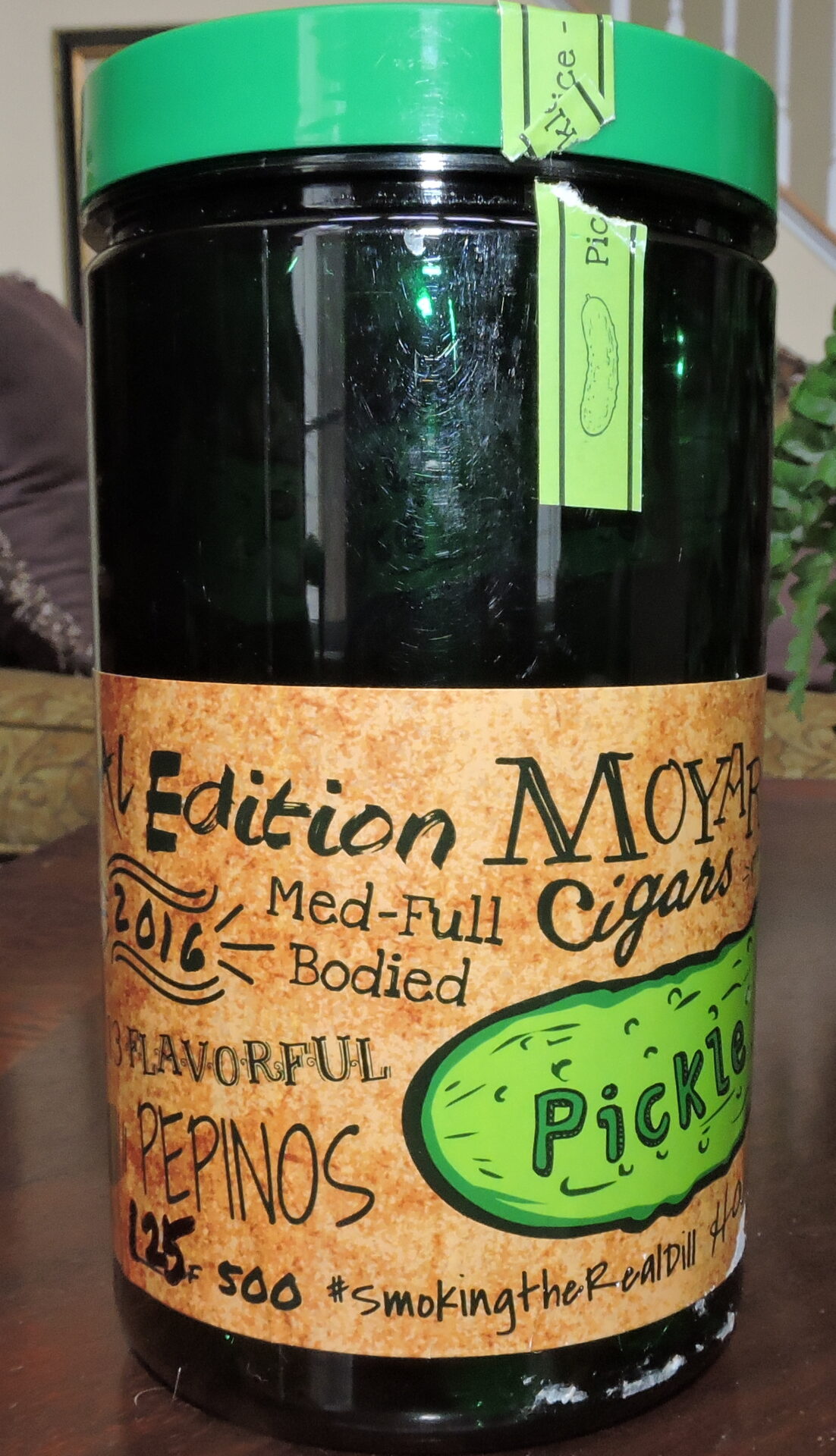 The cigar also uses an oscuro-like tobacco  leaf that is used on the cap. Not only does it give this cigar a unique look, but it also is meant to offset some of the heavy grassiness associated with candela wrapper.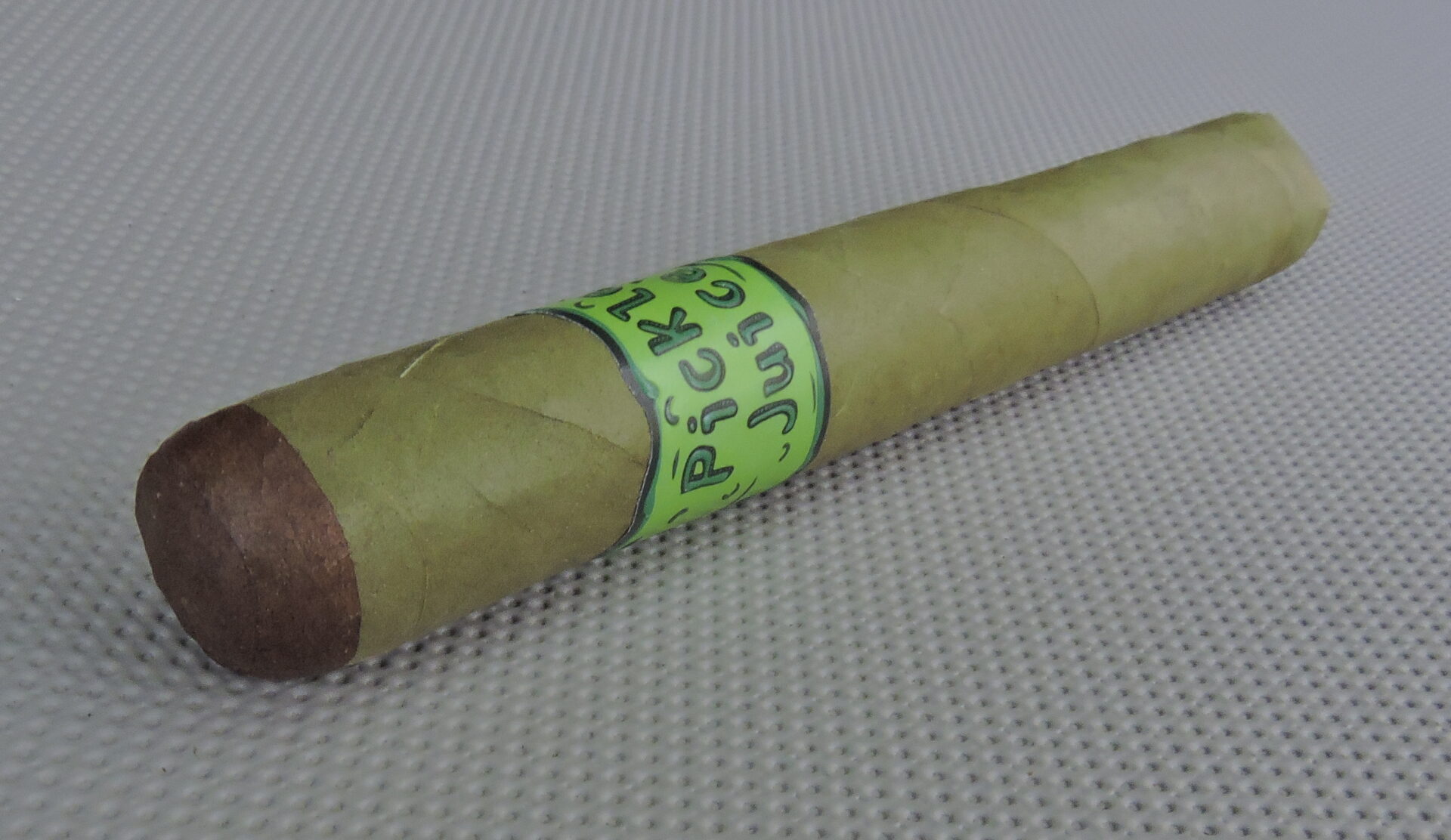 As opposed to a traditional grassy profile, this cigar is going to deliver more in the way of a sweet herbal note. I also picked up notes of black tea, cream, and white pepper. This is a smoother candela than I've had in the past. It's also a bolder candela delivering a medium strength, medium-bodied smoke – breaking the mold of traditionally mild candelas. This is also a candela that is going to produce a lot of smoke.
Overall this is a cigar that truly has redefined what can be done with a candela wrapper -delivering a bolder cigar while mitigating the traditional "grassy" taste". While this is a harder cigar to come by, it's most definitely worth picking up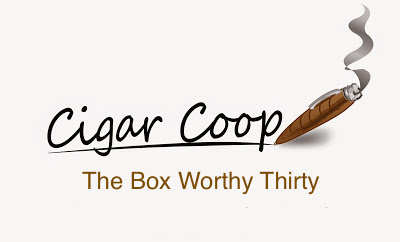 For details of the 2016 Cigar of the Year Countdown, see our 2016 criteria.
Photo Credits: Cigar Coop