Agile Cigar Reviews replace what we termed "Assessment Updates". The concept is the same, but the name is different. Agile Cigar Reviews use a lightweight, shorter format. These will never take the place of our comprehensive reviews. They are only used on blends we have previously assessed. This might be a blend we are re-scoring or providing a score for a first time. It might be a blend we are looking at in a different size. Today we take another look at the MBombay Habano Churchill. This is a cigar we have previously assessed back in December, 2015.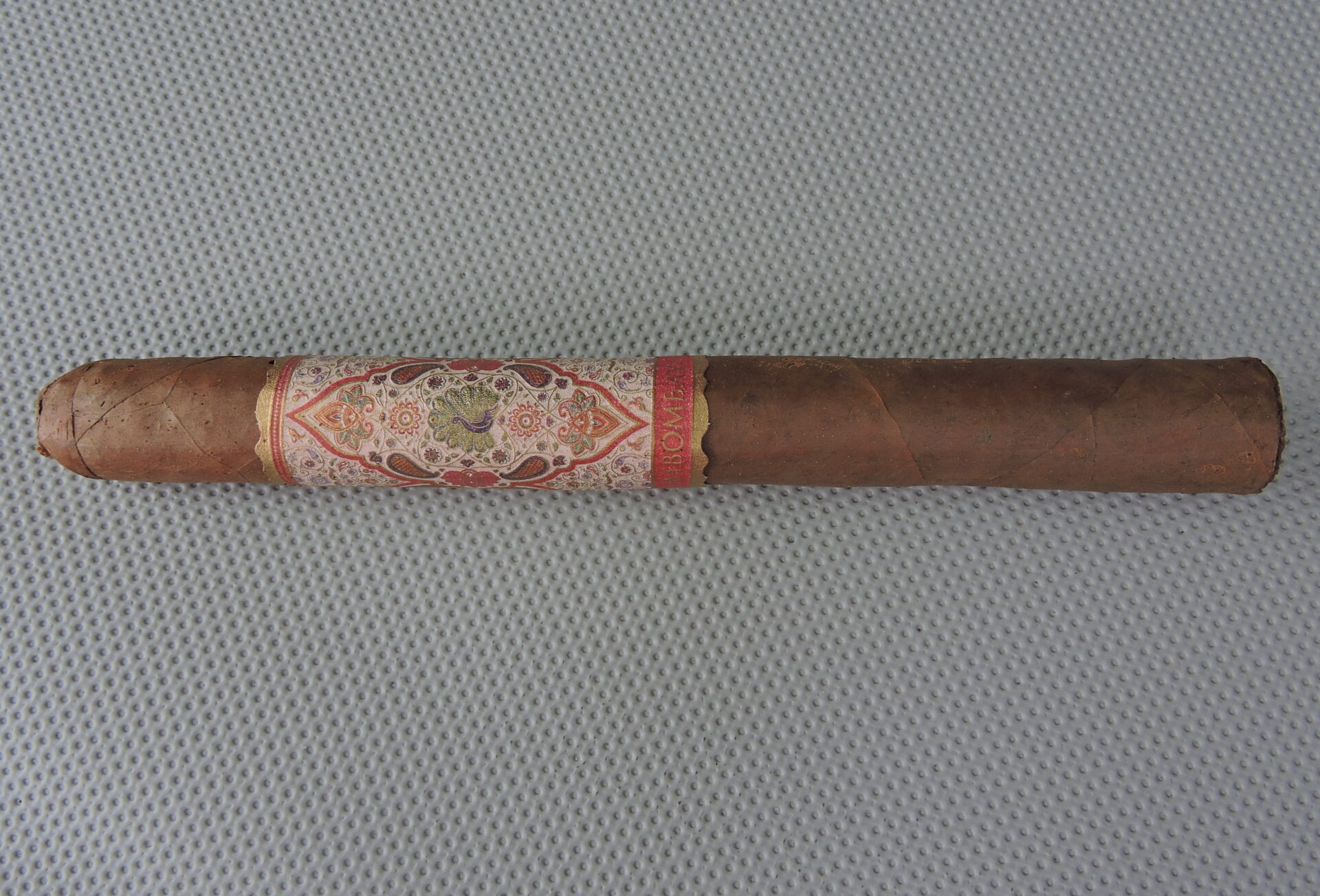 Wrapper: Ecuadorian Habano
Binder: Ecuadorian Criollo
Filler: Nicaraguan, Peruvian
Country of Origin: Costa Rica (Tabacos de Costa Rica)
Churchill: 7 x 48
Back in 2015, Bombay Tobak introduced the MBombay Habano. As the name indicates the cigar added a Ecuadorian Habano wrapped offering into the MBombay portfolio.  Produced in Costa Rica, the blend also uses an Ecuadorian Criollo binder and fillers from Nicaragua and Peru. The incorporation of Peruvian tobacco is something that is a staple across MBombay's offerings – and has resulted in some very unique blends. Today, we take another look at the MBombay Habano in the 7 x 48 Churchill size.
The MBombay Habano Churchill delivered notes of natural tobacco, nuts, cedar, fruit, and herbs. I also detected some underlying white pepper notes that were present throughout the smoking experience. There was a nice sweetness that originated from the fruit notes. As the cigar experienced progressed I found the herbal notes got more prominent. These herbal notes had some sweetness to them as well. At the same time, the natural tobacco notes gave this cigar a "tobacco feel".  While the flavors were not much different from when I smoked them a year ago, the flavors seemed more balanced and better complemented each other.
This time around I found the MBombay Habano Churchill to offer a little more in the way of strength and body as I assessed these attributes as being medium. I found the strength and body level to be ideal to this flavor profile.
The MBombay Habano Churchill  is not your cookie cutter Ecuadorian Habano blend as. I believe this is a blend that allows the Peruvian tobacco components to shine. If you are a fan of Peruvian tobacco, this cigar should more than satisfy. Overall I'd recommend this to either a novice or experienced cigar enthusiast. As for myself, I found this cigar has now advanced to being worthy of a box split.
Summary
Key Flavors: Natural Tobacco, Nuts, Fruit, Cedar, Herbs
Burn: Excellent
Draw: Excellent
Complexity: Medium
Strength: Medium
Body: Medium
Finish: Good
Rating
Assessment: 3.5-Box Split
Score: 90
References
Original Assessment: MBombay Habano Churchill
News: MBombay Habano Announced
Price: $11.50
Source: Cigars Provided by Manufacturer (Prior to August 8th, 2016) *
Stogie Geeks Podcast: Episode 142, Episode 169
Stogie Feed: MBombay Habano Churchill
Brand Reference: Bombay Tobak
Photo Credits: Cigar Coop, except where noted.
* Bombay Tobak is a sponsor of Cigar Coop and Stogie Geeks