This Monday came word that Room101 brand owner Matt Booth was ending his relationship with Davidoff and would be departing the cigar industry to focus on his jewelry business. Today, we hear from Matt in his own words as he wrote this "Farewell Statement".  We thank Matt for providing this letter to Cigar Coop. We also thank him for his incredible support over the past seven years at Cigar Coop and wish him the best in his future endeavors.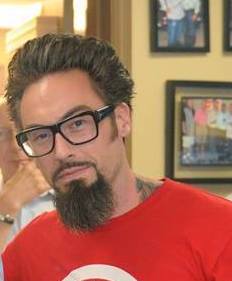 Upon my entry into the premium cigar industry in 2009 I had no idea just how deeply I would fall in love with the business, the craft and culture that many of us consider to be our home. I have forged some of the strongest friendships of my life here within the ranks of our beloved industry. In addition, I have grown a great deal as both a man and a businessman. This has come as a direct result of my connection to our community and my involvement in the industry. As I stand at the threshold of 2017, I face a great deal of both opportunity and obstacle within my business. Over the last few years our core business, the Room101 jewelry brand, has grown at a rate that is both very pleasing and all consuming at once. We have never been more pleasantly daunted by growing pains – and they are pains that promise to continue at a pressing rate through 2017 and beyond.
With all that said, it is with a heavy heart that I have decided to step away from my involvement in the cigar industry. I have done so to allow myself the crucial time necessary to focus my energy on the components of our business that do not face being regulated out of existence by the FDA.
I would like to say that I am grateful for the years of partnership and support from Davidoff. We are in talks to potentially create some form of farewell event tour and I look forward to seeing you all out there on the road.
Most importantly I want to thank the fans, family and friends of the Room101 Brand as none of this would have been possible without your belief and support.
Love & Respect.
Photo Credit: Cigar Coop