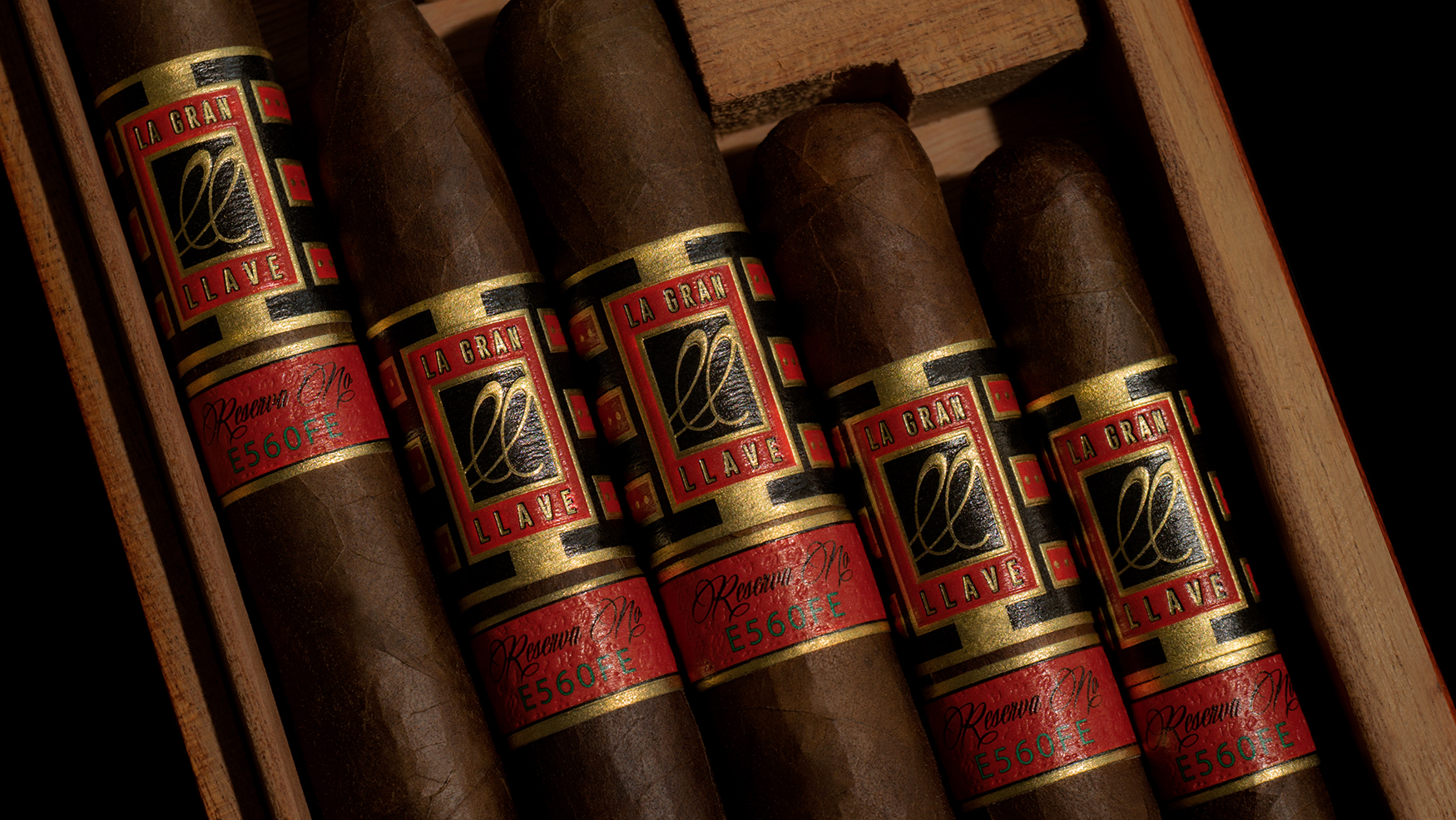 A.J. Fernandez Cigars has officially announced the acquisition of La Gran Llave.  La Gran Llave was a brand founded by Michael Argenti and Angel Aguayo.  According to Cigar Aficionado, this was an acquisition that was completed in December 2016, but no formal confirmation had come until today.
The move is an organic process for this brand which made its debut early in 2016. The company's eponymous La Gran Llave line was being produced at Tabacalera Fernandez, the factory owned by A.J. Fernandez. La Gran Llave is a box-pressed Maduro line featuring a San Andres wrapper available in five sizes.
Shortly before the 2016 IPCPR Trade Show, Argenti left La Gran Llave and A.J. Fernandez picked up distribution of the cigars. Soon, the cigar was listed on the company's web-page under the A.J. Fernandez portfolio.
The acquisition of La Gran Llave now gives A.J. Fernandez complete ownership of the brands.
According to a report by Cigar Aficionado and as per details on the A.J. Fernandez web-site, A.J. Fernandez will expand the La Gran Llave brand to include a Habano and a Connecticut Shade offering.
This is the second announced acquisition by A.J. Fernandez in the past two months. Last month the company announced it had acquired the brands of Sosa Cigars.
Photo Credits: Originally supplied by La Gran Llave