Agile Cigar Reviews replace what we termed "Assessment Updates". The concept is the same, but the name is different. Agile Cigar Reviews use a lightweight, shorter format. These will never take the place of our comprehensive reviews. They are only used on blends we have previously assessed. This might be a blend we are re-scoring or providing a score for a first time. It might be a blend we are looking at in a different size. Today we take another look at the El Primer Mundo Clase Reserva. This is a cigar we have previously assessed back in November, 2012.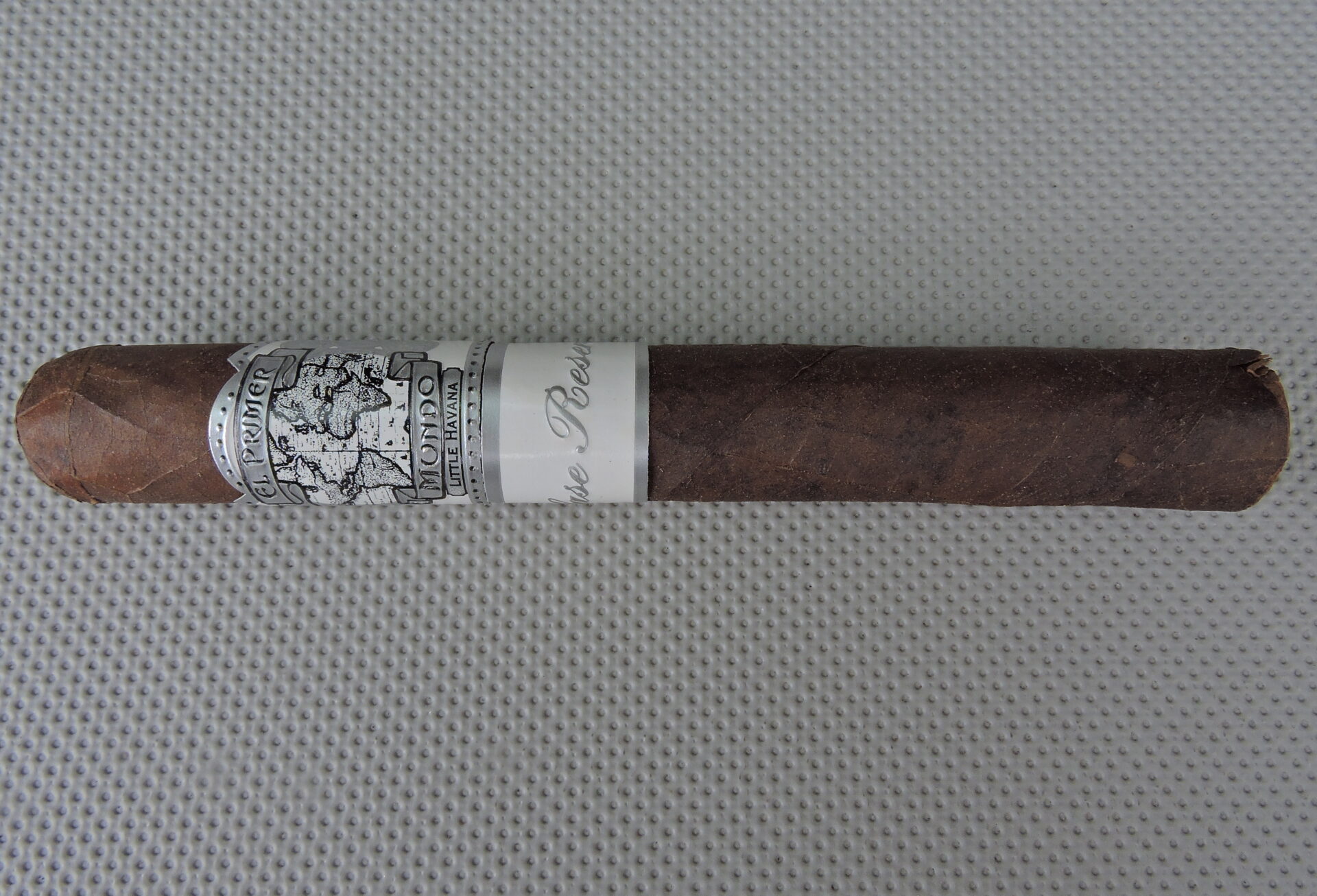 Wrapper: San Andres Mexican
Binder: Nicaraguan
Filler: Nicaraguan
Country of Origin: United States (El Titan de Bronze)
Toro: 6 x 52
In 2012, Sean Williams' Primer Mundo Cigars released its third installment of its Little Havana Series, the El Primer Mundo Clase Reserva. The Little Havana Series is a line of small batch cigars produced out of the El Titan de Bronze factory in Miami, Florida. Clase Reserva was the most limited of all the Little Havana cigars with an initial production of 1,200 boxes of 12. After the 2012 run, there have been some sporadic production runs of the Clase Reserva – most notably for an event at R&R Cigars. Today we revisit the El Primer Mundo Clase Reserva from that original 2012 run.
Clase Reserva features a San Andres Maduro wrapper over Nicaraguan binder and filler.  The cigar itself came in one size – a 6 x 52 Toro.
Flavor-wise the cigar continues to fire on all cylinders. The tasting notes include a mix of coffee, dried fruit, milk chocolate, caramel, wood, and even hickory. While there seems like there is a nice potpourri of dessert flavors, this cigar very much as a tobacco feel. The milk chocolate notes are more prominent in the first half. By the second half, the wood and hickory notes were more prominent.
Four plus years of age did dial this cigar back from when I smoked it in 2012. The strength is at a medium level while the body started out medium before progressing to medium to full in the second half. While the cigar dialed back, the flavors still really came through.
Primer Mundo Cigars has produced many excellent cigars, but to me the Clase Reserva is the best of them. This is a cigar I'd recommend to an experienced cigar enthusiast. It's a nice cigar for the novice to graduate to something medium / medium plus. This is definitely a box worthy cigar.
Summary
Key Flavors: Coffee, Dried Fruit, Milk Chocolate, Caramel, Hickory
Burn: Excellent
Draw: Excellent
Complexity: Medium to High
Strength: Medium
Body: Medium (1st Half), Medium to Full (2nd Half)
Finish: Very Good
Rating
Assessment: 4.0-Box Worthy
Score: 92
References
Previous Assessment: El Primer Mundo Clase Reserva
News: n/a
Price: $12.00
Source: Purchased
Brand Reference: El Primer Mundo