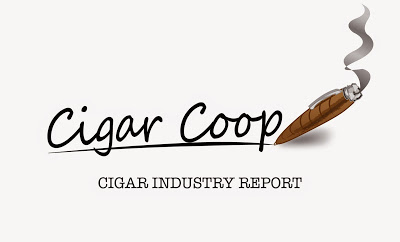 The Cigar Industry Report is a one stop place to catch up on the activity here at Cigar Coop. It is a combination of our news reports, cigar reviews, and assessment updates we do throughout the week. Finally, each week we will look back at Cigar Coop history. Look for this report every Saturday morning at 8am Eastern time.

Cigar Industry Report: Volume 6, Number 13 (Edition 214 2/18/17)
Feature of the Week: Trade Associations Motion for Summary Judgement
The Cigar Association of America (CAA), Cigar Rights of America (CRA), and International Premium Cigar and Pipe Retailers Association (IPCPR) filed a motion for Summary Judgement and opening brief in the lawsuit challenging the U.S. Food and Drug Administration (FDA)'s Final Deeming Rule on premium cigars and pipes. The motion was filed February 13th, 2017 in U.S. District Court for the District of Columbia
News Recap
House of Representatives: H.R. 564 is a proposed piece of legislation that calls for an exemption from FDA Regulation for premium handmade cigars. This week 8 co-sponsors were added including: Rep Mark Amodel [R-Nevada], Rep Blaine Luetkemeyer [R-Missouri], Rep. Rodney Frelinghuysen [R-New Jersey], Rep Charlie Crist [R-Florida], Rep Morgan Griffin [R-Virginia], Rep Blake Farenthold [R-Texas], Rep David Trott [R-Michigan], and Rep Jim Costa [D-California]The total number of sponsors is now 70.
U.S. Senate: S.294 is the Senate companion bill to H.R. 564. This week Senator Johnny Isakson [R-Georgia] has signed on as a co-sponsor. The total number of sponsors is now 12.
House Bill 1136: This is legislation that was introduced by Rep Tom Cole (R-Oklahoma) and Rep Sanford Bishop (D-Georgia) to change the Grandfather Date for Deeming Tobacco products subject to FDA Regulation from February 15 2017 to 21 days after enactment of the regulations..
Hawaii: There are two bills currently proposed that would impact cigar taxes. House Bill 247 would increase the state excise tax on the wholesale price of large cigars from 50 to 70 percent as of Jan. 1. Meanwhile House Bill 769 would cap the tax for each cigar at 50 cents or 50 percent of the wholesale price, whichever is less.
Idaho: Sen. Fred Martin has proposed raising the State' smoking age to 21.
New Jersey: The City of Trenton has raised the age to buy tobacco to 21.
Vermont: Rep George Till has reintroduced proposed legislation raising the State's smoking Age to 21. This was previous legislation that was approved by the House, but never taken up by the State Senate.
---
Assessments
Agile Cigar Reviews
---
On this date February 18th…