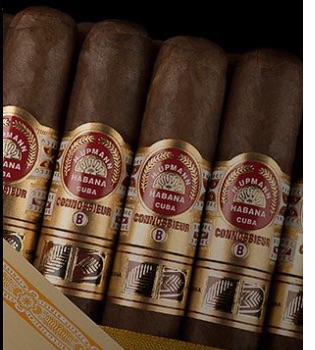 At the XIX Habano Festival in Cuba, Habanos SA launched a pair of cigars to be exclusive to its La Casa del Habano retail establishments and those retail establishments designated as Habano Specialists. One of those cigar is a new offering under the H. Upmann brand known as the H. Upmann Connoissuer B.
The H. Upmann Connoisseur B is a 5 7/8x 54 vitola. The cigar itself is packaged in 25 count slide top boxes. It is the second release in the H.Upmann brand for La Casa Del Habano and Habnao Specialist retailers. In 2013, the H. Upmann Connoisseur A was released to these select retailers measuring 5 1/2 x 52.
La Casa del Habano are franchises that are owned by Habanos SA. Habanos Specialists are independent retailers that are certified by Habanos SA.
The H. Upmann Connoisseur B joins the Trinidad La Trova as cigars that are heading as exclusives to La Casa del Habano and Habanos Specialists.