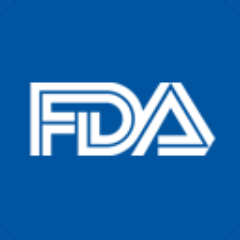 According to a White House official, President Donald Trump has nominated Dr. Scott Gottlieb to be the next Commissioner of the U.S. Food and Drug Administration (FDA). While Gottlieb's roadmap on tobacco regulation is still to be determined, indicators are this could signal a positive change on how the agency deals with tobacco and premium cigars.
Gottlieb's name had been floated on being on Trump's short list for quite some time. Gottlieb's nomination would still require U.S. Senate approval to be confirmed as FDA Commissioner.
Gottlieb, 44 is a physician, businessman, author, and media analyst. He actually served as a Deputy Commissioner in the FDA from 2005 to 2007.  He has ties to the pharmaceutical industry and worked on the FDA's generic user fee program. On the pharmaceutical end, he has advocated toward cutting the red tape in the FDA – namely reducing the time to get pharmaceutical drugs approved.
Reducing the burden of federal regulation has been something on President Trump's agenda, and the nomination of Gottlieb is in line with this strategy. While much of the attention will be on Gottlieb's ties to the pharmaceutical industry, he has also been outspoken on the direction the FDA has taken when it comes to tobacco regulation.
Back in 2009, Gottlieb commented the FDA might be getting in over its head when it comes to tobacco regulation. "I believe it's going to gut the agency's resources and distract it from its core mission," commented Gottlieb to the Associated Press.
In terms of premium cigars, Gottlieb has also commented on the FDA's overreach of cigars. "Whatever the FDA does, the fight reveals a broader trend of expanding the scope of regulation to cover areas never envisioned by Congress, commented Gottlieb in a 2012 New York Post article he authored. Gottlieb added, " The rising use of machine-made cigars by underage smokers has long troubled the FDA," he continues, "but the new regulation apparently wouldn't clearly distinguish these cheap, small cigars from larger, premium brands smoked by adults."
Finally, the Gottlieb also articulated the business impacts to the cigar business (and in particular to the State of Florida) in the New York Post Article, "About 85,000 Americans work in the premium-cigar business, according to the industry's main trade group. Many of these jobs would be in jeopardy if the FDA's regulations went forward. About 75 percent of the domestic importers and producers of cigars are located in Florida, where it's a $2 billion-a-year industry.
"Refreshing that he recognizes the role of cigars, in Florida politics," commented Cigar Rights of America (CRA) Executive Director Glynn Loope on his Facebook page.
Meanwhile International Premium Cigar and Pipe Retailer (IPCPR) Association CEO Mark Pursell is also applauding the move, "our association remains committed to working with new leadership at the FDA, and is excited by Dr. Gottlieb's impressive background, past statements and proven record as a thoughtful and reform-minded public servant."