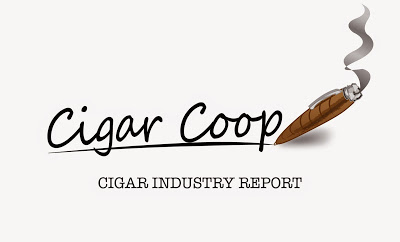 The Cigar Industry Report is a one stop place to catch up on the activity here at Cigar Coop. It is a combination of our news reports, cigar reviews, and assessment updates we do throughout the week. Finally, each week we will look back at Cigar Coop history. Look for this report every Saturday morning at 8am Eastern time.

Cigar Industry Report: Volume 6, Number 16 (Edition 217 3/11/17)
Feature of the Week: President Trump Nominates Dr. Scott Gottlieb to be FDA Commissioner
The White House is confirming that President Donald Trump is preparing to nominate Dr. Scott Gottlieb to be the Commissioner of the U.S. Food and Drug Administration (FDA). Gottlieb, 44 is a physician, businessman, author, and media analyst. He actually served as a Deputy Commissioner in the FDA from 2005 to 2007.  While he is known for his ties to the pharmaceutical industry, Gottlieb has been a critic of over-regulation, and has noted where the FDA has overreached on tobacco and cigars. We got the details here.
News Recap
Cigar News slowdown? This week was quite a jam-packed week.
House of Representatives: H.R. 564 is a proposed piece of legislation that calls for an exemption from FDA Regulation for premium handmade cigars. This week one new co-sponsor Thomas Massie [R-Kentucky] signed on. The total number of sponsors is now 79.
U.S. Senate: S.294 is the Senate companion bill to H.R. 564. Recently Senator Johnny Isakson [R-Georgia] withdrew his support. The total number of sponsors is 12.
House Bill 1136: This is legislation that was introduced by Rep Tom Cole (R-Oklahoma) and Rep Sanford Bishop (D-Georgia) to change the Grandfather Date for Deeming Tobacco products subject to FDA Regulation from February 15 2017 to 21 days after enactment of the regulations. This week 13 co-sponsors signed on including Steve Stivers [R-Ohio]. Mac Thornberry [R-Texas], Markwayne Millin [R-Oklahoma], Bill Huzienga [R-Michigan], Adam Kinzinger [R-Illinois], Kevin Yoder [R-Kansas], Harold Rogers [R-Kentucky], Chris Collins [R-New York], George Holding [R-North Carolina], Steve Womack [R-Arizona], Mark Amodei [R-Nevada], James Sensenbrenner [R-Wisconsin], and Bruce Westerman [R-Arizona]. The total sponsor count is 15.
Connecticut: Three lawmakers from the State have written the FDA and FTC requesting   protection of Connecticut Shade Tobacco Labeling
New Mexico: The Senate has approved a tobacco tax hike. While it still has to make its way through the State House, it is anticipated Governor Susana Martinez will veto it.
---
Assessments
---
Feature Stories