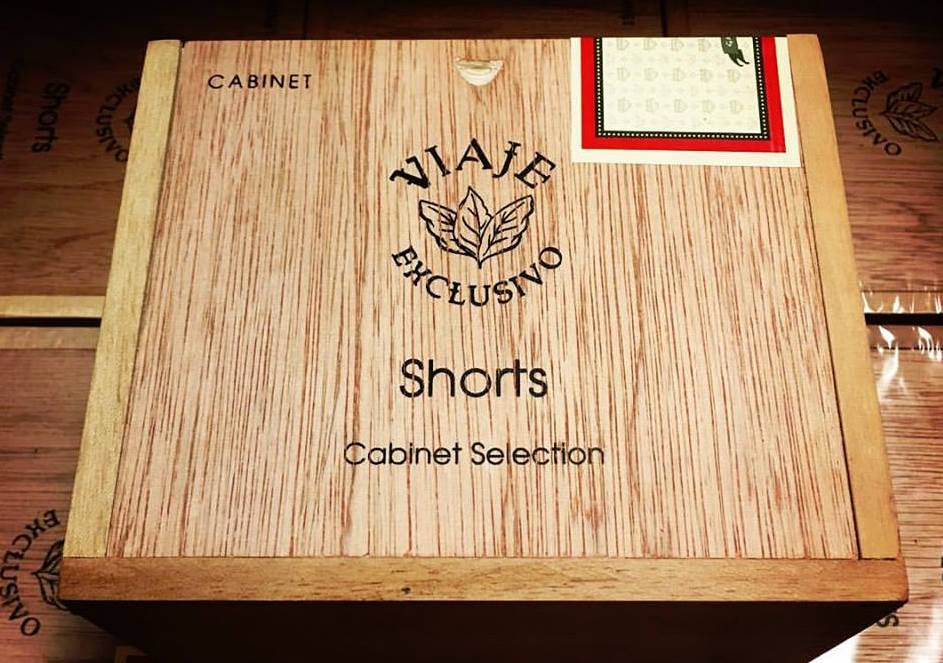 It's a blast from the past for Viaje Cigars. This past week the company announced the return of the Viaje Exclusivo Shorts – a vitola that has not been shipped in the past six years.
Viaje Exclusivo Shorts is based off a blend that originally started out as a personal blend for company founder Andre Farkas. The line is a Nicaraguan puro highlighted by a Criollo wrapper. While the company has introduced four (three U.S.) regular production sizes, it still has maintained many sizes as part of its small batch model – by which the Shorts is one of them.
Shorts was originally released as a 4 1/4 x 42 petite corona size of the Exclusivo blend. As in the past it will be packaged in fifty count cabinet boxes. The cigars are expected to be available later this month.
Photo Credit: Viaje Cigar Company