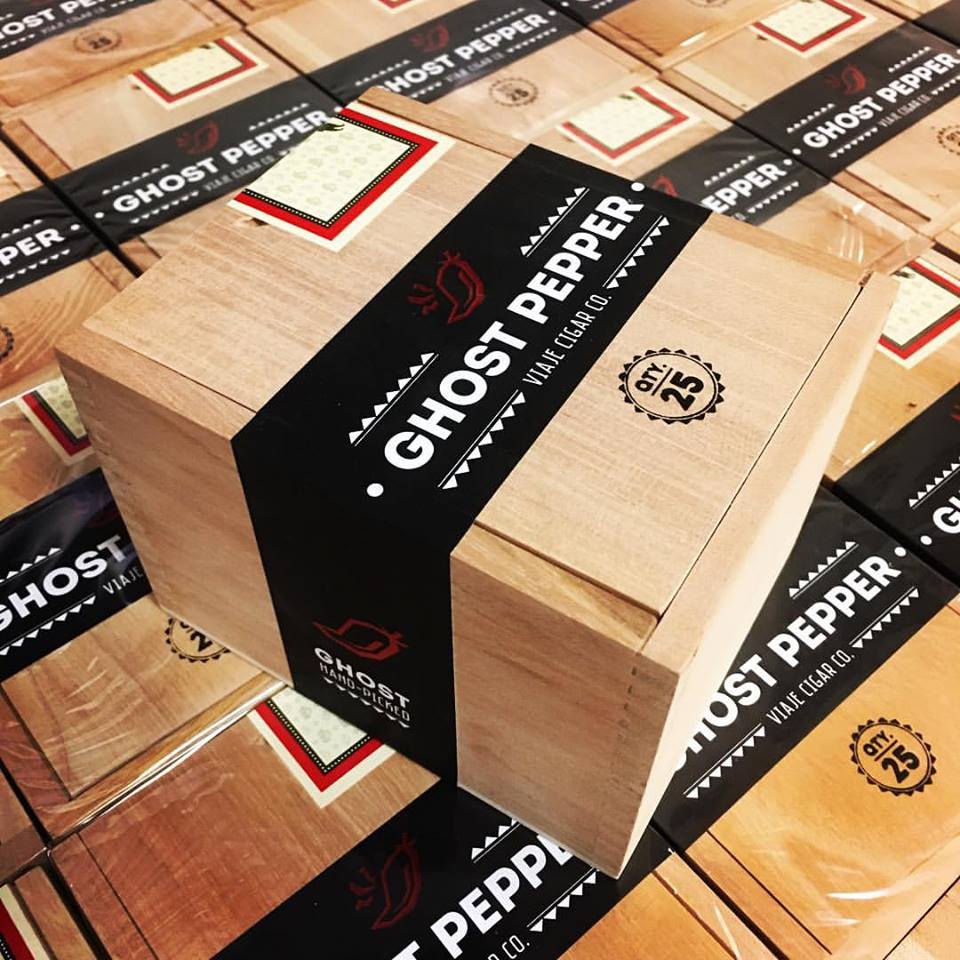 Two years ago, Viaje launched a cigar called the Viaje Jalapeno. Now there is a bolder, spicier offering coming sequel coming as the company has announced the Viaje Ghost Pepper will be shipping to retailers this month.
Also known as bhut jolokia, a Ghost Pepper is hybrid chili pepper grown in India. In 2007, it was certified by the Guinness Book of World Records as the world's hottest chili pepper.
How this translates to the Viaje Ghost Pepper, it is unknown. Much like the original Viaje Jalapeno, details of the Ghost Pepper blend are unknown. The Ghost Pepper will have the same 4 7/8 x 51 figurado format as the Jalapeno. It will be packaged in 25 count boxes. The cigar will have a red covering on the lower portion of the cigar.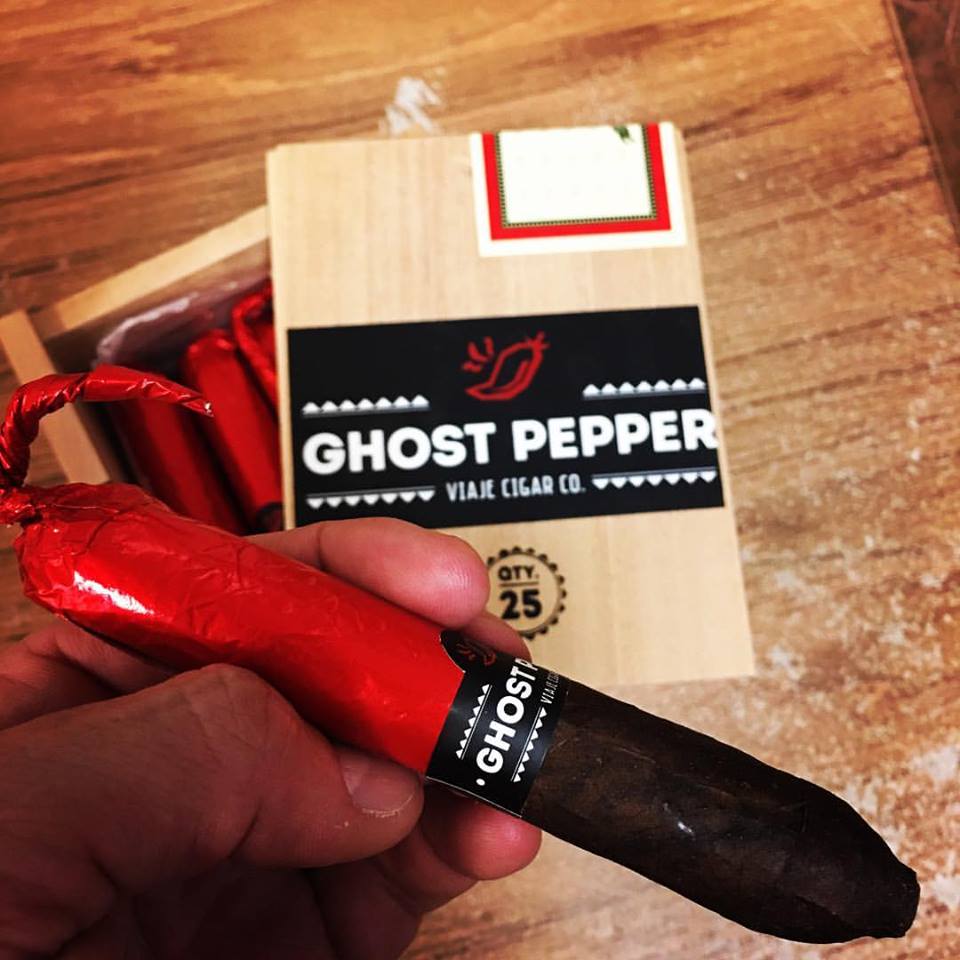 Viaje Cigars founder Andre Farkas hinted of a Ghost Pepper back in April, 2015 while on the Stogie Geeks show.
Photo Credits: Viaje Cigars