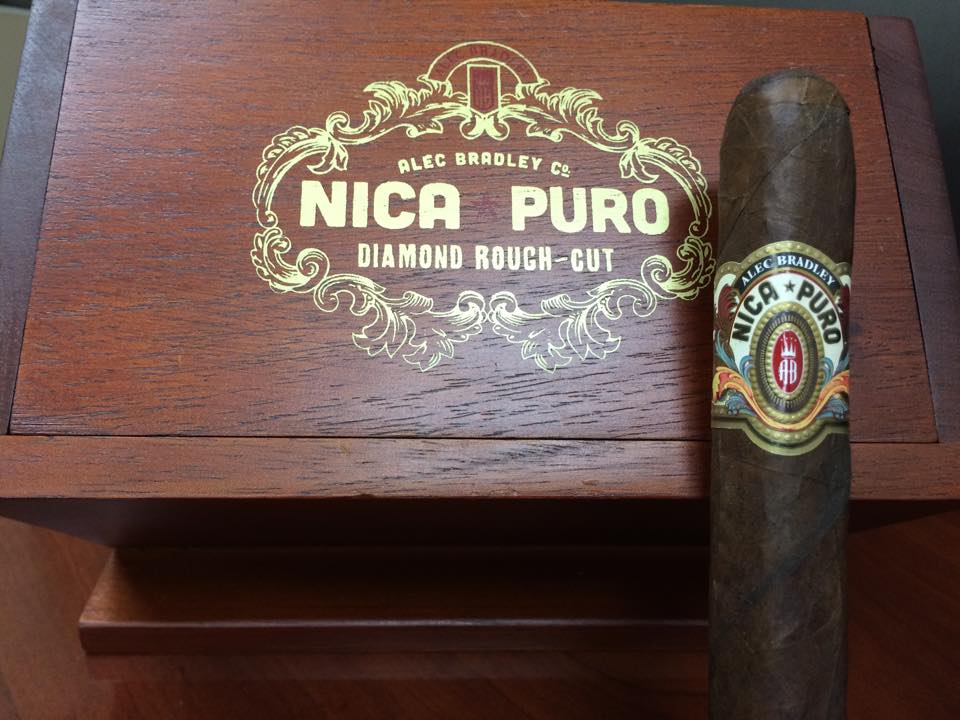 The Alec Bradley Nica Puro Diamond Rough-Cut, a unique diamond-shaped vitola, is making a return for 2017.
The Diamond Rough-Cut was first introduced as a limited production line extension to the Alec Bradley Nica Puro line back in 2014. A second production run was released in late in 2015. The upcoming 2017 release marks the third production run.
Like the Nica Puro line, the Alec Bradley Nica Puro Diamond Rough-Cut contains 100% Nicaraguan tobacco. The difference is that the Diamond Rough-Cut has an extra filler leaf. The diamond-shaped sharp box-pressed vitola measures 6 1/2 x 54. The cigars are packaged in 16-count boxes packed in a diamond-shaped box.
Production for the Diamond Rough-Cut is being handled out of Plasencia in Estelí, Nicaragua.
Cigar Aficionado, who first reported details of the return of the Diamond Rough-Cut, says there will be a total production of 1,500 boxes. The publication also says to expect the cigars by the end of April 2017.
Photo Credit: Alec Bradley Facebook