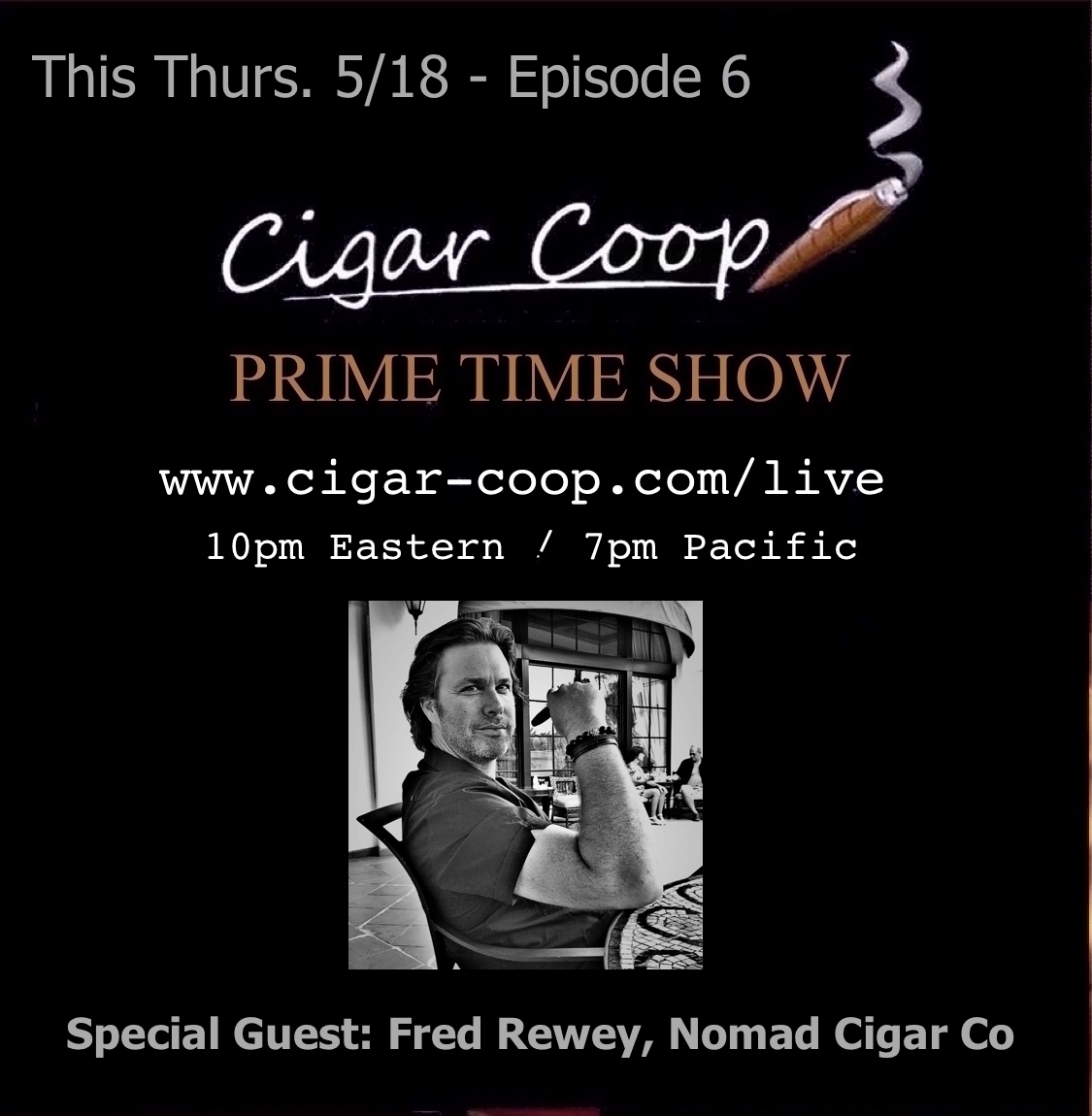 Get ready for Prime Time – the Cigar Industry's podcast! Join us for Episode 6 of the Prime Time Show. This week we welcome our special guest, Fred Rewey of Nomad Cigar Company. We also welcome John Reiner a.k.a the Cigar Surgeon as this week's special guest host!
We will catch up on what's been happening with Nomad Cigars and will talk a little about Fred's relationship with the late Avo Uvezian. In our Debonaire Ideal segment, we turn our attention to Bacon – yes Bacon. Finally in our Deliberation Segment, we tackle one of the most polarizing words in the cigar lexicon – Boutique.
Tune in live 10pm Eastern / 7pm Eastern!!!!! If you miss us, you can catch Prime Time any time on Google Play Music, iTunes, Podbean, and YouTube.
You can watch LIVE by clicking here.