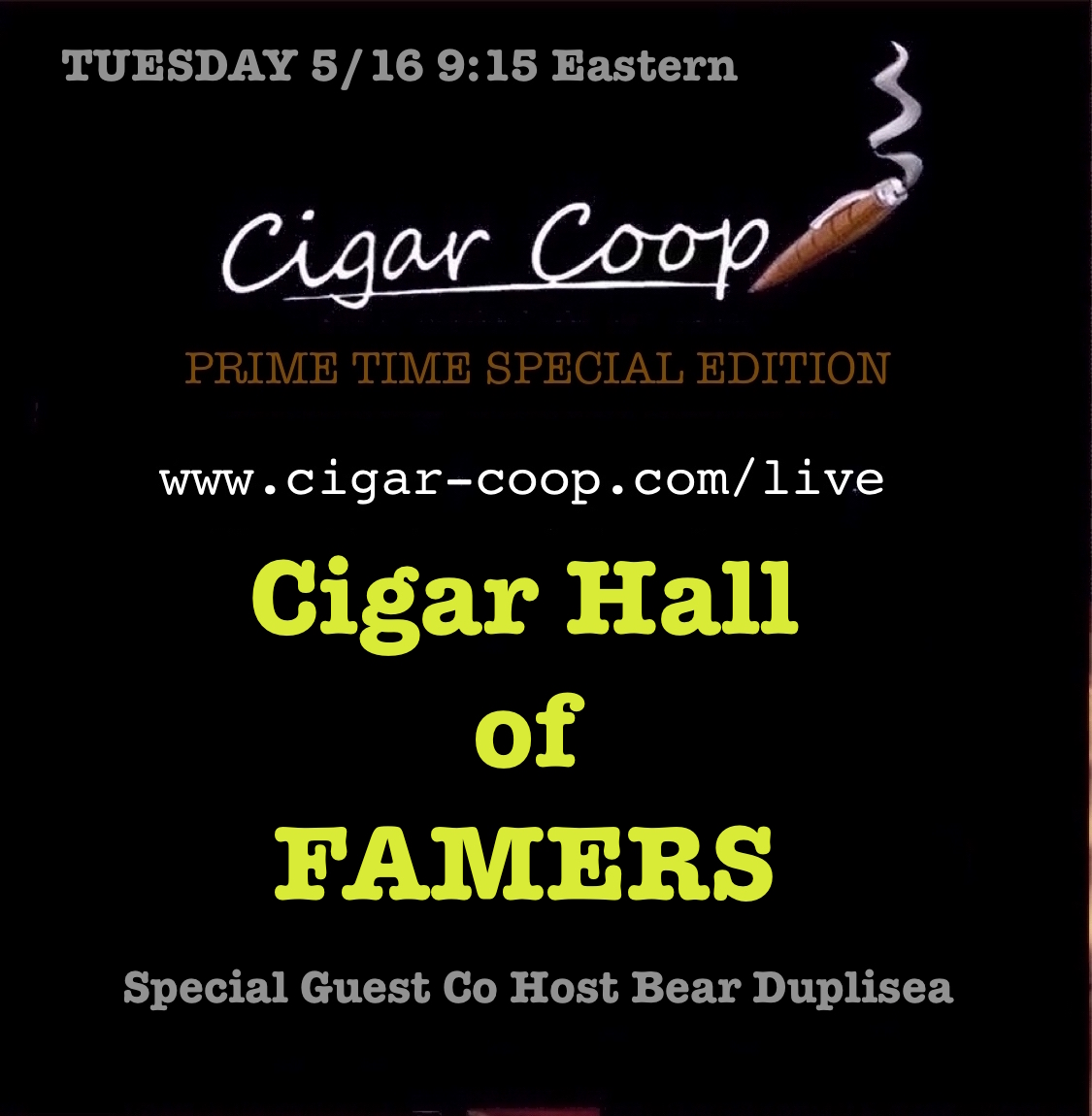 On the debut of Prime Time Special Edition, join me and special guest co-host Bear Duplisea as we go through selections on whom are "Hall of Famers" in the cigar industry. We also will discuss potential Future Hall of Famers.  We will then wrap up with a discussion on FDA and where things stand with cigars.
THIS SHOW AIRS AT A SPECIAL DATE AND TIME: 5/16 9:15 PM EASTERN / 8:15 PM CENTRAL.
We also will have a regular PRIME TIME SHOW THIS THURSDAY with Fred Rewey as a guest.
If you miss us, you can catch Prime Time any time on Google Play Music, iTunes, Podbean, and YouTube.
You can watch LIVE by clicking here.