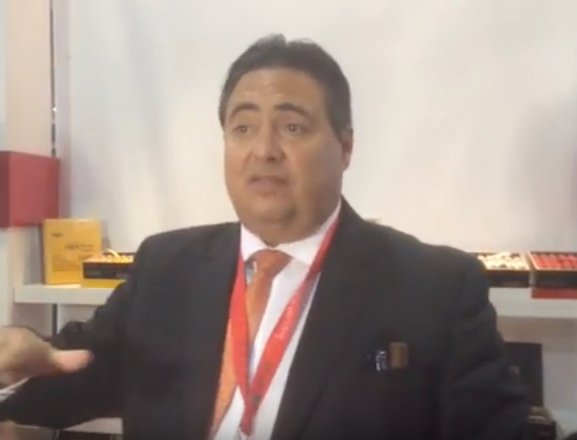 Boutique Blends, the partnership owned by Rafael Nodal, his wife Alina, and Hank Bischoff have entered into a strategic alliance agreement where Altadis USA will handle its distribution. Concurrent with the deal, Rafael Nodal who has been the face of Boutique Blends will also become a part of the team Altadis USA.
The distribution agreement will involve Altadis USA handling both the sales and warehousing of Boutique Blends portfolio.
In his new role with Altadis USA, Nodal will continue to oversee the brands in the Boutique Blends portfolio, but will now have a broader role with Altadis USA where he will be involved in product development, quality, and innovation. According to Cigar Aficionado, Bischoff will continue to focus on the operations and logistics of Boutique Blends.
"Rafael Nodal, who has led the Miami-based group since 2002, will support our premium cigar Altadis USA business," said Javier Estades, head of cigar operations for Tabacalera USA, the parent company of Altadis USA. "Rafael will focus mainly on product quality and innovation, on strategic relations with our trade customers and brick and mortar operations, and other areas in the company.
"This move is consistent with the continuing growth and strengthening of our Tabacalera USA business operations and will complement recent changes, including the appointment of Rob Norris to head up Altadis USA, the expansion of our retail program under Casa de Montecristo and the recent appointment of Steve Lochan as general manager of the unit, and Rob Maneson's appointment to head JR Cigar," Estades added.
Boutique Blends includes the Aging Room, Swag, La Bohème, and Oliveros lines. The company operated as Oliveros Cigars before restructuring under Boutique Blends in 2012.
For Nodal, it gives him access to one of the largest sales forces and tobacco inventory in the cigar industry. For Altadis USA, they bring someone in Nodal will most like emerge as a face for its brands – something the company has not had in recent years. It also gives Altadis USA a small batch component in its portfolio of offerings.
Boutique Blends and Altadis USA are not strangers to each other. Back in 2015, the two companies partnered together to produce the Romeo by Romeo y Julieta Aging Room Small Batch F25. During that time, Nodal participated on a road tour with Altadis USA to promote the release.
In a comment on his Facebook page, Nodal commented "Thank you to Altadis USA and the management team for believing in me. Thank you to my partners Hank, Joshi and my partner in life, my wife Alina. Could not have done it without you. Thank you to the thousands of people that helped me during my journey, to the consumers, to the store owners and sespeciallyto my family, for the encouragement and helping me to get up when I felt weak. Only in America."