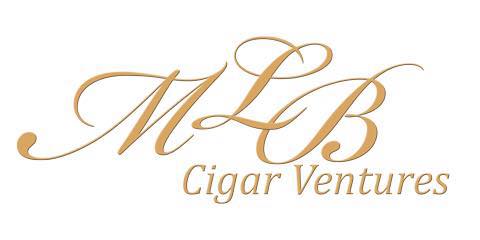 Mike Bellody's MLB Cigar Ventures, makers of the Imperia and David P. Ehrlich line of cigars has named Alexandria Kling Vice President of Branding and Inside Sales. The move is effective June 1st, 2017.
Kling's experience includes running Inside Sales for a nationally known cigar company. She also created Alux Cigar Brokerage, the cigar industry's first inside sales brokerage firm. Through Alux, Kling represented several boutique cigar companies, including MLB Cigar Ventures. This isI a move that reflects the growth MLB Cigar Ventures has been experiencing the past few years.
In a press release announcing Kling's appointment Mike Bellody, Founder & CEO of MLB Cigar Ventures stated, "My company is experiencing tremendous growth as we continue to expand our distribution channels throughout the U.S. and beyond. When we began utilizing Alex as an independent broker late last year, it became immediately clear to me just how valuable she can be to my company. I've worked with several people on the sales side of this and other industries. Alex stands out as an individual with exceptional talent and work ethic. She truly understands the vision I have for my company and is a perfect fit for us. I am really excited to have her on our team. Alex will be an instrumental part of our ongoing success and growth, well into the future."
As Vice President of Branding & Inside Sales, Kling will assume responsibility for and have input into all aspects of the company's branding, advertising and social media and will support the efforts of MLB's outside sales representatives while offering an unparalleled level of direct support to our retail partners. Alexandria will also be available to travel periodically for on-site cigar events.
Kling commented, "I am extremely honored to join MLB Cigar Ventures as their VP of Branding & Inside Sales. Mike's business acumen, commitment to success and ability to create incredible cigars make MLB Cigar Ventures a great fit for me. Representing MLB as an independent broker allowed me an inside view into the direction this company is going. MLB is quickly becoming a formidable player in the cigar industry and I couldn't be more excited about what the future holds for this company. I look forward to being a significant contributor to the great things that lie ahead for MLB Cigar Ventures."
Bellody formed MLB Cigar Ventures in 2013. He has worked with industry legends Manuel "Manolo" Quesada and Ernesto Perez-Carrillo to create several blends under the Imperia and David P. Ehrlich brands.  Prior to launching MLB Cigar Ventures, Bellody was co-owner and President of Tiant Cigar Group where he developed two cigar blends another industry legend, Jose "Pepin" Garcia & his son, Jaime Garcia of the My Father Cigar Company.