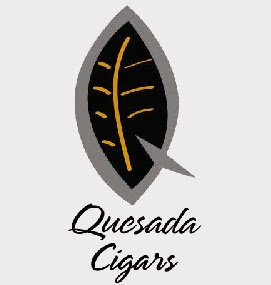 After nearly five years, Quesada Cigars Q d'etat line is set to return  The line will include all three of the releases from 2012 including the Molotov, Howitzer, and Daga. Plans are for Q d'etat to be showcased at this year's 2017 IPCPR Trade Show, with an early release planned for June 1st, 2017 that will be exclusive at a discount price to Cigar Dojo community members through online retailer Payless Cigars & Pipes.
Quesada Q d'etat was a line with a theme of rallying against government overreach on premium cigars. Pronounced "kyo͞o dey-tah", the cigar name is a play on the French phrase, coup d'état, meaning "a sudden and decisive action in politics, especially one resulting in a change of government illegally or by force."
Each cigar is in the form of a battle weapon and keeps to the same dimensions as the 2012 releases..  The Molotov is a unique 5 x 38/58/44 figurado meant to resemble a molotov cocktail. The Howitzer has a more classic shape in the form of a 6 x 60 Gordo. Finally the Daga is a salomon measuring  7 1/2 x 54.
While using a different vintage of tobacco, the blends remain the same. The Molotov and Howitzer remain Dominican puros. The Daga is based on the Quesada 35th Anniversary blend and features an Ecuadorian Arapiraca wrapper, Cuban seed Criollo 98 binder and a combination of Dominican and Nicaraguan fillers.
Total production of the Q d'etat 2017 will be limited to 22,500 cigars split across the three sizes.
In a press release announcing the Quesada Q d'etat, Terence Reilly of Quesada Cigars commented, "The Quesada Q d'etat was not only prescient in its call to fight back against government encroachment on our rights as cigar smokers; it was also a huge success and sold out within days of launching. Producing a follow up run at this particular moment in time made a lot of sense and it also gave us the opportunity to work with Payless and Cigar Dojo to provide a great opportunity to get their hands on the cigars before we fully release them this summer."
Meanwhile Cigar Dojo founder Eric Guttormson commented, "The Quesada Q d'etat was a really unique product that was way ahead of its time when originally released in 2012, foreshadowing the fight against over-regulation in the cigar industry. Getting the chance to re-release these beauties to the Dojo community is something that we are really excited about."
Danny Szarmach of Payless Cigars & Pipes added, "It is always good to further our partnerships within the industry. Having such an exceptional product in the Quesada Q d'etat to do so, is even better. As the government continues to infringe on the rights of peoples' choices, it is tremendous to strengthen our bond in working with Quesada and Cigar Dojo on this release. We are very eager to get these 3 vitolas in from Quesada, and have the early release to the Cigar Dojo community this summer."
At a glance, here is a look at the Quesada Q d'etat 2017 line:
Molotov
Wrapper: Dominican
Binder: Dominican
Filler: Dominican
Country of Origin: Dominican Republic (Quesada Cigars SA)
Figurado: 5 x 38/58/44
Production: 1,000 boxes of 10
Price: $7.95
Howitzer
Wrapper: Dominican
Binder: Dominican
Filler: Dominican
Country of Origin: Dominican Republic (Quesada Cigars SA)
Gordo: 6 x 60
Production: 750 boxes of 10
Price: $9.50
Daga
Wrapper: Ecuadorian Arapiraca
Binder: Cuban Seed Criollo 98
Filler: Dominican Republic & Nicaragua
Country of Origin: Dominican Republic (Quesada Cigars SA)
Figurado: 7 1/2 x 54
Production: 500 boxes of 10
Price: $9.75